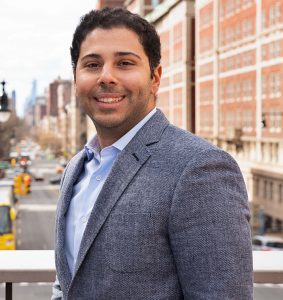 I am a historian of technologies of rule in the Global South with a focus on the nineteenth-twentieth century Middle East. My present book manuscript titled Counting colonialism: Britain, Egypt and the Ottoman Empire from 1807 to 1954  focuses on the changes in colonial and postcolonial sovereignty through the introduction of governmental calculative technologies – such accounting, auditing and the census – during the Anglo-Egyptian colonial encounter of the 19th and 20th centuries.
Currently, I am a Visiting Assistant Professor of Non-Western History at the Department of History at Wagner College, NY. In 2023-4 I will be the Mohamed Ali Foundation Post-Doctoral Fellow at the Institute of Middle Eastern and Islamic Studies (IMEIS), Grey College, Durham University. Previously in 2022, I received my doctoral degree in Middle East Studies from the Department of Middle Eastern, South Asian and African Studies (MESAAS), at Columbia University, New York.
In 2019-20, I was the Editorial Assistant of the Journal of Comparative Studies of South Asia, Africa and the Middle East (CSSAAME) and editor of Comparative Studies at borderlines; the online ezine publication of CSSAAME.
My teaching ties together my different research interests by committing to understanding the Middle East and the Global South not as a cut off different region, but as part of a postcolonial world that is informed by experiences as wide and far as Dublin, Bengal, Alexandria, Izmir, Beirut and Algiers. This I do by fostering free exchange between students so that each can share their worldview and different perspective to formulate a plethora of outlooks; making us in turn pause, reflect and question our position and outlook of the world today. I believe in the value of empathy in teaching and its power to inform academic and personal exchange. From the Chicago race riots of 1919, to the Egyptian revolution and the aftermath of the Amritsar massacre of the same year, such are the common experiences of the metropole and the colony that should be placed in the same frame to activate students' empathy rather than be taught separately.
Please contact me for a copy of my CV.