As Spanish Government Turns a New Page, a Chance to Lead EU on Migration
Pedro Sanchez is the new Prime Minister of Spain after a stunning no-confidence vote. The refugee crisis deepens. The people want reform. Spain's potential as a future EU trailblazer on migration policy rests in his hands.
By Madison Chapman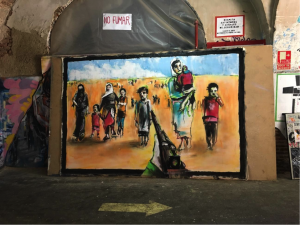 Part I
 Madrid, Spain—Ndiogou spends the hottest part of the day—when many Spanish people take a siesta— with a group of fellow Senegalese men near the main plaza of Lavapiés, a lively migrant neighborhood in Madrid. When I met him one humid March afternoon, he was eager to chat, casually leaning on the wall of one of many nearby Lycra Mobile shops. Surrounded by the slight waft of tapas, it is hard to imagine that Ndiogou has had a tough life in Spain. Yet he spent his first decade in the country unable to obtain official paperwork—and with it, public assistance. His lack of work authorization forced him to live on a street in Lavapiés, where he both slept and slowly learned Spanish from passerby. He cracked a weary grin as he shared his integration experience, noting that not much had changed. But he continued to hold out hope that it would soon.
Since March, Spain has indeed changed. On June 2, Prime Minister Pedro Sanchez of the opposition Spanish Socialist Worker's Party (PSOE) was sworn in after a no-confidence vote ousted Partido Popular (PP) Prime Minister Mariano Rajoy in May. Soon thereafter, Madrid accepted a migrant boat off the coast of Valencia, filled with 629 people from mainly Sub-Saharan Africa, after Italy turned the vessel away. The move attracted global attention and was cheered as a long-awaited political shift, given the previous dismal migrant intake in Spain—despite domestic public support for increased refugee assistance. Yet to make sustained progress toward a more inclusive migration policy, Sanchez has work ahead of him. Reforming the broken Spanish migration system will require not only additional refugee intake but the overhaul of a backlogged and inefficient asylum solicitation system—known as the acogida system. Just as Spain must no longer sideline migration policy, it must also create a more efficient platform for dignified asylum assistance, with broad civil society support.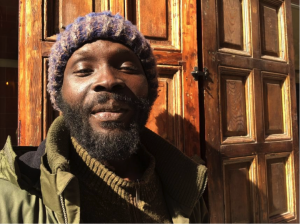 Ndiogou is not alone, and his journey is significant as Spain grows as a hub for asylum-seeking migrants from Africa, Latin America, and the Middle East. Yet the historical relationship between Spain and the rest of the EU on migration has been a fraught one. In 2015, former PM Rajoy called for an EU-wide approach to migration, stating that "Spain will not refuse the right to asylum to those entitled to it." Yet he refused to commit to accepting more than 2,739 refugees or expand this quota, which was already far below that of Germany and France, without additional funding from the EU. As a result, Rajoy faced swift public pressure and criticism from the Spanish Catholic Church. Some have associated Rajoy's hesitant border policy with fear of overwhelming public services and a slowly recovering economy after a harsh period of austerity and the most severe economic crisis in Spanish history.
Who Comes, Who Stays—Migration Politics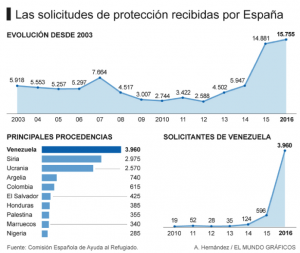 Within the first six months of 2016, Spain had only accepted 18 refugees—primarily from Eritrea—though it pledged to integrate over 16,000 in September of the same year. According to the Spanish Refugee Commission (CEAR), migration to Spain then skyrocketed to a historic high of 15,755 petitions for asylum at the end of 2016, primarily from Venezuelans, Ukrainians, Syrians, and Algerians. This number created an all-time record for Spain, up 874 from 2015. Yet this still constituted only 1% of total people who requested refugee assistance in the EU. The International Organization for Migration (IOM) notes that between January and August of 2017, over 11,000 migrants attempted to enter Spain by sea– a number it forecasted would grow and eventually surpass even migration to Greece. In addition, the number of attempted coastal arrivals to Spain tripled in 2016, resulting in over 3,000 attempted arrivals and over 50 deaths. The sudden and extreme influx of migrants to Spain by sea left the Rajoy government reeling, unable to effectively respond to new arrivals. Migration to Spain increased from Venezuela and Central America, though only six refugees from Venezuela were accepted between 2012 and 2016—leading popular Spanish newspaper El País to boldly claim that "Spain Does Not Want Venezuelan Refugees." Meanwhile, Spain began to detain more migrants in North Africa, as migrant men attempted to cross the imposing barbed-wire fence between Morocco and the North African Spanish city of Melilla, a Spanish enclave. With increased arrivals to North Africa came tent cities outside of Melilla and Ceuta, a clamp down on access to ports of entry, and human rights violations that invited widespread international criticism. The urgency of migration reform has arguably never been more palpable and intense.
Why Does Spain Matter? Spain's Acogida Challenge
 Spain enjoys a strategic location straddling Europe and Africa, which has also posed a unique challenge to its asylum intake and evaluation system. Though more individuals were granted some form of protection in Spain in 2016 than ever before, very few were granted refugee status. Of the 6,855 people who were permitted to stay, only 355 (or 3.4%) received refugee status and 6,500 were given subsidiary protection.. Though migrants seek asylum from other concerning conflicts, political pressure has impacted who stays and who is denied asylum in Spain. The growing rejection of people from Venezuela, who continue to constitute the greatest individual group of those seeking asylum in Spain, is compounded by this issue. Of 12,818 applications pending at the close of 2017, only 16 were granted refugee status and 98.9% rejected.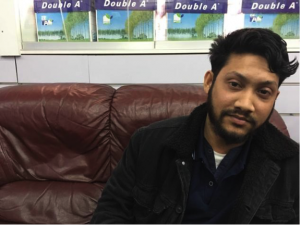 The central issues facing the Spanish acogida system are wait times and restrictions on work permits and public assistance that migrants face upon arrival. While municipal governments have taken a more flexible approach to migration, with Madrid even hanging a banner emblazoned with "Refugees Welcome" over the landmark Palacio de Cibeles, the central government has taken a stricter stance. In total, the asylum application process may take up to 3 years. First, an individual submits an asylum application, which may be accepted or denied at the end of an often backlogged, months-long waiting process. During this time, the state does not provide holistic public services or benefits to migrants. In fact, according to William, a staff member at ONG Rescate, "the state does what it can with the acogidas… but then leaves the [rest] to NGOs so that it complies" with international obligations. If the asylum application is accepted, a temporary acogida phase begins, in which some government support arrives. Yet many migrants seek the assistance of municipal governments or civil society, which manage the majority of asylum centers in Spain. Amongst the most active in Spain are Caritas, Accem, CEAR, ONG Rescate, the Spanish Red Cross, and UNHCR, as well as a variety of faith-based organizations such as Protestant Social Action. As told by Juan, a food artisan from Madrid, "madrileños [people from Madrid] are very conscious and want to help… [but] everything is politics with the acogidas, [and] refugees don't vote so politicians just don't care."
Organizations like ONG Rescate and CEAR provide temporary housing, legal and social services, resume and job support, psychological services, and language training. They also permit clients clothing, health services, a small monthly stipend to cover food. However, migrants seeking asylum cannot work during this time, leaving them totally dependent on outside assistance while they await a legal decision. Because the application waitlist is so backlogged—El País recently reported that 41% of people who have applied for asylum since 2010 are still waiting, or 20,000 people—this 6-month process can take up to a year or longer in deemed non-vulnerable cases. It is particularly difficult for groups like ONG Rescate, which works primarily with LGBTQI+ people and women seeking asylum for gender motives. Any NGO must specify their acogida and integration agenda to the individual profiles, and given the extreme vulnerability of their clientele, provide a high standard of attention and care. This can be difficult as the state keeps rapidly changing processes, interfering with and qualifying a long-term endeavor.
Finally, the individual enters the integration stage during which they live independently, but continue to have some financial dependence on the state or an NGO as they build skills and prepare to enter the workforce. 6 months to a year later, they enter the autonomous stage where they can rely on NGO support to search for jobs but are otherwise independent. In its entirety, the process can take up to 3 years for ordinary cases. Yet even after up to 3 years of integration, an asylum application can be denied— meaning that the applicant must return to their country of origin. The slow wait times, low acceptance rates, and inability to work—unlike in other EU countries such as Germany, where the wait to work is only 3 months—during the initial stages of acogida make Spain an uncertain destination for migrants. It also leads to immense stress on already economically strapped civil society organizations, which receive inconsistent government support. This is crucial, as civil society organizations like ONG Rescate often refuse the one size fits all view of refugees that can complicate integration. "We always try to help the person" William added. "[Acogida] has to be transcultural."
As we will see in Part II, there is a willingness and eagerness amongst Spaniards to realize this important goal—but it is not always clear how to create such a transcultural policy.
---
Madison Chapman is a MALD candidate at The Fletcher School of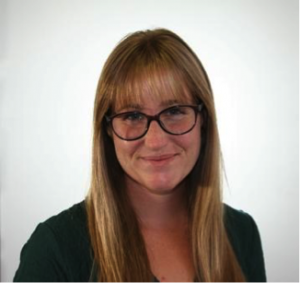 Law and Diplomacy at Tufts University. She most recently served as a Fulbright ETA in Madrid, Spain, where she also conducted research and helped to resettle refugee women and LGBTQI+ migrants through ONG Rescate. She has formerly worked with Human Rights Watch, PeaceWomen, and the East Bay Community Law Center on migration and gender research, and is focused on gender-responsive asylum law and resettlement policy. She earned her degree in Political Science at the University of California, Berkeley. Ms. Chapman can be contacted at [email protected].