By Roya Pakzad, graduate student of human rights at Columbia University
___________________________________________________________________________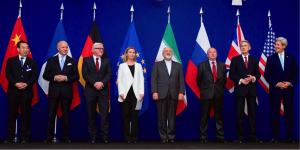 Earlier this week, President Obama gathered enough votes for the Iran Deal, by securing the support of 34 Senators and thus the ability to sustain a veto in Congress. According to the deal, Iran will significantly limit its nuclear program activities. In return, the international community will lift oil and financial sanctions that have been imposed on Iran for more than a decade.
For many people around the world this news showed the victory of diplomacy over aggression. For me it was an instant journey two years into the past, when I received a call from Iran informing me that my 41 year-old cousin, Azim, was suffering from liver cancer. There was not sufficient medical access, no way to receive the necessary medications through official International postage, and the currency was falling to a record low, making dollars hard to come by and proliferating black markets for fake medications. And it is this context that led to the death of Azim, who died struggling to receive proper care and medication.
As I look at the news headlines I am reminded that Azim was far from the only Iranian citizen who lost his or her fundamental right to live because of these intolerable medical, technological, and economic sanctions. For more than a decade, ordinary Iranians bore the brunt of penalties imposed on the Iranian government. Multiple sanctions imposed by the international community have isolated Iran from the global financial system, limited oil exports, and prohibited US and some EU firms from trading with and investing in Iran. Collectively, these sanctions have taken a severe toll on the country's economy.
Some opponents of the deal in Congress defend their negative vote by citing massive violations of freedom of speech and of the press in Iran. But have they considered that not letting Iran import food, medicine, and life-saving technologies violates the right to an adequate standard of living? Have they considered that isolating Iran from the international community in the name of human rights not only contributes to the economic hardship of ordinary citizens, but also eases the path to further civil rights violations by the Islamic Republic Regime? The interdependence of rights means we have to consider how attempting to protect one's freedom can negatively influence other rights including health, food, and life itself.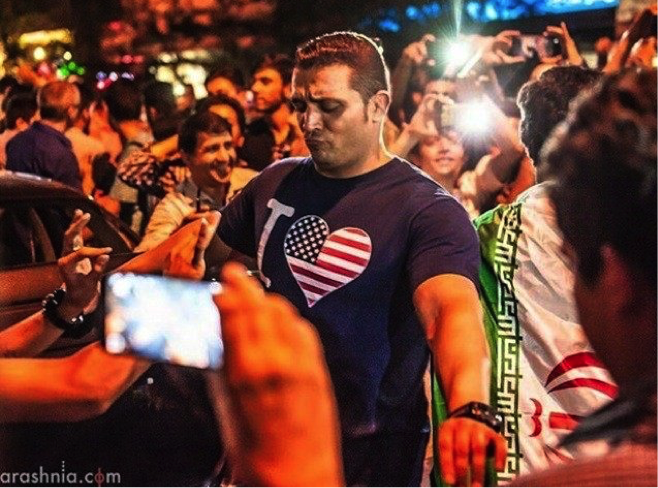 I do not deny the regime's persecution of journalists and activists. In fact, I myself was threatened with expulsion from university in Tehran when I was nineteen, simply for being a member of an Iranian women rights and gender equality campaign. Yet many of those same human rights activists supported the Iran Deal because they believe isolating Iran and imposing more sanctions (and more aggressive alternatives, like the threat of military strikes) will not solve the human rights issues in the country, and will certainly not bring more freedom and democracy for ordinary Iranian people. Furthermore, a lack of monitoring and communication could result in what we now witness in North Korea, a completely isolated state with a government that refuses to answer for any of its abusive actions. In this era of globalization, politicians should come to understand that isolating states is not only politically impractical, but harmful to the interests of the global community as a whole.
Thousands of miles from my homeland, I celebrate through the photos of Iranians dancing in the streets. I am delighted by the thrill in their eyes and pleased that finally diplomacy has finally worked. However, with joy in my heart and a lump in my throat, it is hard not to think of the hundreds of Azims who could have been there in those streets with their fellow Iranians, laughing, enjoying, celebrating.

Roya Pakzad is an M.A. candidate at the Institute for the Study of Human Rights at Columbia University. Her research focuses on the impact of technology on women's rights.