By David L. Phillips, Director of the Program on Peace-building and Rights, Columbia University's Institute for the Study of Human Rights
_____________________________________________________________________________
Crimea is more than a flash-point for conflict between Ukraine and Russia. War between Ukraine and Russia has potential regional and global implications. While supporting Ukraine's sovereignty, the Obama administration must be careful not to escalate tensions. It may be possible, however, to change President Vladimir Putin's calculus through a combination of carrots and sticks.
Events are fast-moving and volatile. On Friday, Russian Special Forces and helicopter gunships invaded Crimea. They closed the main airport and set-up check-points, seizing key buildings. On Saturday, the Russian Duma authorized the deployment of armed forces to Crimea, which has a majority ethnic Russian population. By Sunday, 6,000 Russian forces established complete control of Crimea.
Russia may escalate the conflict by deploying forces in the ethnic Russian belt between Donetsk and Khirkiv. Will Putin take steps to "liberate" other ethnic Russian territories in the so-called near abroad? Pro-Western countries in Baltic States, Georgia, and Moldova should beware.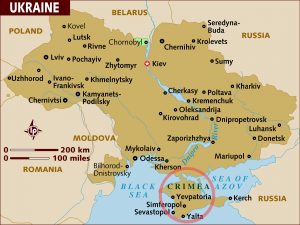 Russia's invasion of Crimea was no surprise. Moscow telegraphed its intentions, the same way it did before invading Georgia in 2008. When Viktor Yanukovych was overthrown, Russia launched military exercises on the Russia-Ukraine border, scrambled war planes, and put tens of thousands of troops on alert. Dmitry Medvedev warned that the turmoil in Ukraine "posed a real threat to our interests and to our citizens' lives and health."
Obama waited until after Russia's invasion to warn of "costs." Secretary John Kerry declared that Russia's actions were "unacceptable." U.S. protests were too non-descript, and too late. The time to warn Putin was before he deployed Special Forces.
Putin is in complete control of the situation. He delights in making a mockery of Obama's righteous indignation, exposing the hypocrisy and weakness of the West. After Obama's wobbly warning to Syria, Putin knows that Obama will never go to war over Ukraine.
At this stage, Obama must avoid overheated rhetoric. Idle threats serve no purpose. The United States should focus on keeping the conflict from escalating. Immediate measures are also needed to stabilize Ukraine.
When Kerry goes to Kiev on Tuesday, he should offer specific types of economic, security and political assistance. Even a token loan guarantee will demonstrate support for the interim government.
Huge sums will be needed to pull Ukraine's economy from the brink. The International Monetary Fund (IMF) should intensify efforts to assemble a $20 billion rescue package. Details can be finalized after Ukraine's new government is elected. Meanwhile, the IMF should work with the interim government to finalize loan terms, including structural adjustments, austerity spending, and reduced energy subsidies. Transparency and anti-corruption measures will be needed.
Ukraine also suffers a democracy deficit. Kerry can announce U.S. support for consolidating Ukraine's democratic transition, which focuses on civil society not just state-building. Support for judicial and electoral reform is also a priority.
Assistance should not only target western Ukraine. Ethnic Russian regions in the east should also benefit.
The NATO-Ukraine Commission languished during Yanukovych's administration. The North Atlantic Council (NAC) should accelerate Ukraine's NATO membership by revitalizing its Membership Action Plan. Meanwhile, NATO can show solidarity by conducting joint military training exercises with Ukrainian armed forces; NATO can also extend its combat air patrol to Ukraine. NATO monitors could be sent to the Russia-Ukraine border. The U.S. can strengthen bilateral security cooperation by dispatching the Secretary of Defense and the Chairman of the Joint Chiefs of Staff to Kiev to review Ukraine's military capacity in the context of U.S.-Ukraine National Defense Talks.
Trans-Atlantic cooperation is critical. The EU has given vague assurances. Brussels should be more specific about ways its European Neighborhood Policy can support Ukraine's economic and political stabilization. It should affirm its commitment to an Association Agreement and establish visa liberalization for Ukrainians traveling to EU member states.
The West must establish clear red lines with Russia. A U.S. envoy should visit Moscow to:
Demand that Russian forces return to their bases in Crimea, abiding by current lease terms for the Naval Air Station in Sevastapol.
Emphasize that sending additional forces to Crimea or other parts of Ukraine would represent a serious escalation.
Warn against deploying new weapons systems in Crimea, including surface to air missiles.
The envoy should also warn Russia not to make the mistake of establishing diplomatic relations with Crimea. Russia signed "Friendship, Cooperation and Mutual Assistance Agreements" with Abkhazia and South Ossetia on September 17, 2008. The agreements violated cease-fire terms ending the Russia-Georgia war, perpetuating hostilities.
The Obama administration has suspended preparatory discussions for the G-8's upcoming meeting in Russia. If Russia's expands its aggression, can G-8 members attend the Sochi summit in June? Sending a signal is important, but so is maintaining channels of communication.
Obama has threatened economic isolation. The Magnitsky Act can be applied to hold individual Russian officials accountable through travel bans and freezing their assets. In addition, the Congress could pass legislation requiring an annual review of Russia's Most Favored Nation trade status. Obama could suspend U.S.-Russia bilateral trade talks.
The EU can do its part by suspending negotiations with Russia on the Partnership and Cooperation Agreement. It could revoke the visa facilitation regime for Russia. The EU can also impose sanctions on Russian businesses investing in Crimea.
A carrots and sticks strategy must include positive incentives.
Kiev should pledge not to use force against Crimea. It should avoid actions that Russia might use to justify its aggression.
The NAC should issue a statement that it will not take military action over Crimea.
The Ukrainian government should reiterate its commitment to the current lease allowing Russia's Black Sea Fleet in Sevastapol until 2042.
The Ukrainian parliament can strengthen the protection and promotion of minority rights. It can recommit to Crimea's autonomy, identifying new ways to enhance local control over governance, economic affairs, natural resources, and cultural rights.
Under UN auspices, a Peace Implementation Council (PIC) could be established to build confidence between Russia and Ukraine, including Crimea. The PIC could include working groups on security and humanitarian issues, as well as an Incident Prevention and Response Mechanism to prevent disputes along the administrative boundary lines from escalating. A hot line connecting Russia and Ukrainian defense officials should be established.
The international community could broker a declaration on the non-use of force between Russia and Ukraine, with Crimean representatives as signatories. The declaration is not a treaty between sovereigns; therefore, it would not represent any recognition of Crimea.
Russia needs a face-saving way out of the current crisis. It is unlikely that Russia wants to annex Crimea. It has enough problems within its current borders. Besides, 12 percent of Crimeans are Muslim Tatars. They could radicalized and join forces with Muslims extremists in Dagestan and Chechnya.
Rather than push for elections on May 25, a slower timetable could take some stress out of Ukraine's transition. Yanukovych, opposition leaders, and a Russian envoy signed an EU-mediated accord on February 21 calling for presidential elections by the end of 2014.
The Obama administration also needs a way out. It needs to defuse the conflict with Russia, and discourage Putin from aggressing elsewhere. America's prestige is at stake. Recent events in Ukraine highlight America's downward trajectory from the unipolar moment of the early 1990s.
It may appear that the West has few options, but it has many diplomatic tools at its disposal. If Russia is the problem, it must also be part of the solution.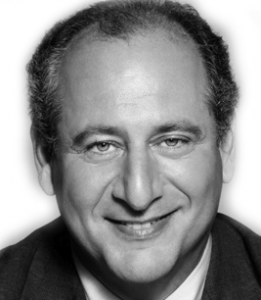 Mr. Phillips is Director of the Program on Peace-building and Rights at Columbia University's Institute for the Study of Human Rights. He is a former senior adviser and foreign affairs expert to the administrations of President Clinton, Bush and Obama.
This article originally appeared on The Huffington Post on March 3, 2014