2016 TISA Board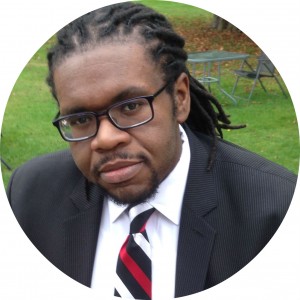 Roger Nathaniel Ashby,
Co-President
Born and raised in the Baltimore-Washington metro area, Roger is the son of Barbadian immigrants. Shortly after graduating from high school, he started a 15 year career in information technology which afforded him the opportunity to visit nearly every continent and work with colleagues around the world. In 2014, he co-founded the social enterprise OpenWise, Inc. As CEO of OpenWise and Executive Director of its parallel nonprofit, OpenWise Foundation, Roger develops the strategic direction for both organizations. Leveraging open source technology and a partner network, the two organizations' shared social mission is creating STEM educational and professional opportunities for under-served youths. He is passionate about using tools from business and technology to find innovative solutions to economic development issues. Roger, holds an associated degree in Computer Science, a BS in Business Administration from Johns Hopkins University, and a graduate certificate in  International Development from Johns Hopkins Paul H. Nitze School of Advanced International Studies.  He is currently pursuing a Masters of Public Administration in Development Practice (MPA-DP). 
Helena Villela Tavares – Vice President
Helena is a Master of Public Administration candidate concentrating in Development Practice at the School of International and Public Affairs (SIPA). She has a Bachelor Degree in International Affairs from Pontifícia Universidade Católica de São Paulo, Brazil. Prior to graduate school she worked at the United Nations, Brazilian public sector and in the Brazilian former president office. At Columbia University, Helena is engaged in projects related to public-private partnerships, social entrepreneurship and technology for development. She is a board member of Columbia Impact Investing Initiative and the Technology and Innovation Student Association.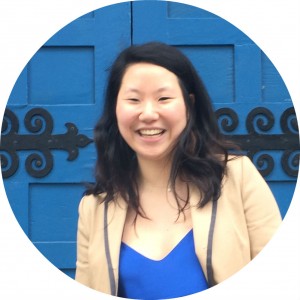 Mary Soyeon Chun – VP of Marketing and Communications
Mary is a Master of International Affairs concentrating in Economic Policy at SIPA. After pursuing Economics and Business as an undergrad, she abandoned the finance track of her undergraduate and hastily moved to Silicon Valley instead. She quickly found a community of makers, dreamers, believers. She cofounded a small advertising startup out of the Korean Innovation Center in San Jose, CA. She is also an alumna (batch #4) of the tech-accelerator, Women's Startup Lab, in Menlo Park, CA. Now, at SIPA, Mary is interested in storytelling through data, data-driven decision making, and the implications of the fast growing data-world on the intersection of people and technology. Although a full time student, she interns at KINVOLVED, an EdTech startup out of NYU, creating data stories and running impact analysis.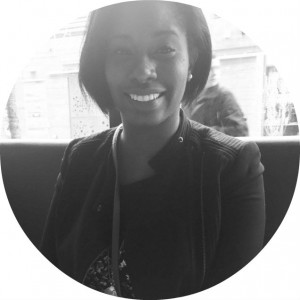 Raquel Frederick – VP of Finance
Raquel Frederick is currently pursuing a Master's in International Affairs, concentrating on Economic and Political Development. She is also on the Innovation team within the United Nations Development Programme (UNDP). Prior to SIPA, Raquel worked in strategy consulting, primary for leading tech and telecommunications companies. She also sat on the board of the Rotaract Club of Boston as Treasurer, then Vice President for three years. She graduated with honors from Smith College, having studied Economics and Statistics. Through her work with the UNDP and academic studies at SIPA, Raquel is exploring innovative approaches to increasing the impact of interventions for various aspects of global development. Ultimately, she plans to take these lessons back to her home country- St. Vincent and the Grenadines, and be a part of stimulating sustainable growth in the Caribbean.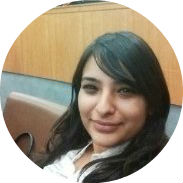 Surabhi Bajpai – VP of Curriculum
Surabhi is a first year MPA student concentrating in Economic and Political Development. Prior to coming to SIPA, Surabhi worked on one of the largest citizen-led assessments in the world, to measure learning outcomes, majorly to understand the educational landscape in rural India post my two-year teaching experience as a Teach For India fellow. Surabhi is passionate about rural development and enjoy going to the field. Surabhi joined TISA to understand and explore the intersection of technology and innovation on the field, particularly with respect to community participation and data collection.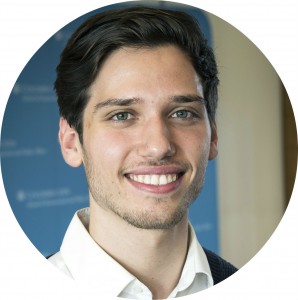 Mehemed Bougsea – Events Co-chair
Mehemed is of Libyan-German origin and Prior to joining SIPA as part of the Master in Development Practice program, Mehemed worked as a strategic consultant for entrepreneurship programs with the Tunisian Ministry for Higher Education and the National Bureau for Water Treatment in Burkina Faso. His devotion for sustainable development and ICT4D became evident when taking on the role as Junior Development Officer for the project "Solar Energy for the Bedouin" in Israel's Negev Desert, where he managed the technical set up of solar home systems through innovative micro loan schemes. Upon completion of his undergraduate studies at theTechnical University of Cologne in Germany, Mehemed spent one year in Cameroon taking a Central African perspective on E-Governance and Public Action. While still a full-time student, Mehemed currently works as a research assistant at the Earth Institute where he conducts project evaluation for the UN Millennium Villages Project. He is specifically interested in M-Learning and is planning to spend his summer working with the first virtual university for refugees in Jordan. Mehemed is fluent in Arabic, French, German and English.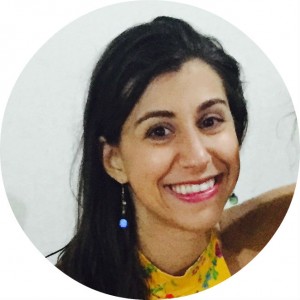 Anika Bahra – Events Co-Chair
Anika's passion for tech took off when she was working in India as the head of Documentation and Communication for SEWA Bharat. She saw how Information Communication Technologies (ICTs) could  connecting female farmers in remote mountainous areas with access to primary banking services for the first time. Since joining SIPA, Anika co-developed a prototype for a job-linking app for unemployed Tunisian IT grads. She brings this passion for transformation to TISA as the co-chair of events. She hopes that when she graduates with her Masters in Public Administration in Development Practice in  2017, that she will be well equipped to steer the application of cost effective technological Tools to help youth employment, engagement and empowerment.