Executive Board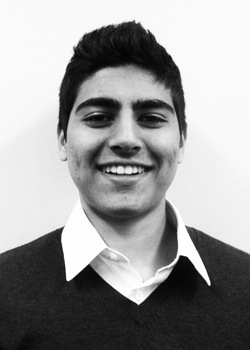 Varun Char - Editor-in-Chief
Varun is a CC junior majoring in political science-economics and concentrating in French. Legal issues have been his passion since he first joined Mock Trial in high school. This year he wants to expand on these interests and continue learning more about the legal issues that surround us. Because he has also been fascinated by foreign affairs and international issues, in the future he hopes to a pursue a career in international law.
Caroline Lisankie - Executive Editor
Caroline Lisankie is a CC senior majoring in English.  She is currently the President of the Pre-Law Society as well as the Pre-Professional Representative for Columbia College Student Council. Caroline looks forward to continuing the expansion of Columbia's pre-law presence and further developing its reputation in the academic community both on and off campus.
Joshua Fattal – Assistant Executive Editor & Lead Editor
Joshua Fattal is a sophomore at Columbia College studying Philosophy and is the Assistant Executive Editor for CULR. He joined CULR with a passion for persuasive writing and thoughtful analysis and an eagerness to explore the workings and the qualities of a legal paper. Joshua currently serves as an Events Liaison for the Pre-Law Society, an Academic Events Coordinator for CIRCA, and a member of the PSSA's Speaker's Committee, and is a contributing writer for The Sanctum, The Current, and the the Opinion section of the Columbia Spectator. His interests include everything political, reading, and traveling.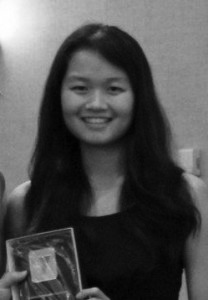 Sofi Sinozich - Media and Communications Manager 
Sofi Sinozich is a CC first-year planning on majoring in political science and statistics. She first became interested in legal issues through a middle school class on constitutional law, and hopes to continue exploring the American legal system through working on CULR. In the future, Sofi plans to go into education or another field of public service. She is also a copyeditor and statistician for the Columbia Political Review.
Marc Heinrich - Publisher
Marc Heinrich is a freshman in CC. He plans to major in political science and concentrate in history. After reading the constitution in middle school, he became interested in how America's legal system has evolved. He hopes to eventually go to law school and pursue a career in Constitutional Law.
---
Lead Editors
Josh Liebman
Joshua is a GS sophomore concentrating in Political Science and Music.
---
Editors
Chloé Blanchard
Chloe Blanchard is a Biomedical Engineering major in SEAS. She is also Pre-Med and plans on pursuing a joint MD/JD after Columbia. She is Vice President of Engineering Student Council 2016 and also works for the Columbia Political Review.
Natalie Felsen
Natalie is studying Political Science and Hispanic Studies in Columbia College. She seeks to apply her experience in journalism and in debate to her work on the law review. Outside of CULR, Natalie is a news beat chief for the Columbia Daily Spectator and a tour guide for the Undergraduate Recruitment Committee. She plans to pursue a career in international law post-Columbia.
Brooke Gottlieb
Brooke is a first year at Barnard. She joined the law review to gain exposure to law-related writing. Outside of the law review, she is a registration chair of Columbia Community Outreach.
Jean Guo
Jean is a GS junior majoring in Environmental Science. She is interested in environmental issues and want to go into policy to work on sustainability issues or into research to learn about the changing climate. Her hobbies include playing violin, reading, and swimming.
Alyssa Ramos-Avila
Alyssa Ramos-Avila is a sophomore at the Fu Foundation of Engineering and Applied Sciences. Her long term professional goal is a career in Intellectual Property law. Since January 2013, Alyssa has been managing the copyright and trademark portfolio of Urban Green Energy–a small wind and solar technology manufacturer. In addition, Alyssa is a member of the Columbia's Concrete Canoe team, works as a Student Ambassador for the Metropolitan Opera, and sings at St. Paul's Chapel on campus.
Farrah Ricketts
Farrah Ricketts is a Junior at Columbia College majoring in political science. She first became interested in law during her Senior year in high school after reading a NY Times editorial on the Innocence Project. Her passion about advocacy and her love of research encouraged her to join CULR during her Sophomore year, a decision she had not regretted. She enjoys putting her analytical and writing skills to promote substantive undergraduate discourse and legal scholarship at Columbia and in the wider community.
---
Business Staff
Sissi Jin
Sissi Jin is a senior in CC, with a major in Economics and concentration in Art History. As Business Director, she is interested in helping CULR expand and increase funds for publication. A Chief Investment Officer with Smart Woman Securities and a Case Team Leader with the Consulting Incubation Network, Sissi is excited to bring her financial experience to CULR. In her free time, Sissi enjoys dancing, sketching, and visiting art museums.
---
Blog Staff
Ian Campa
Ian Campa is a CC junior majoring in biochemistry and concentrating in Russian literature. He hopes to merge his science background with his interest in public policy. In addition to being the Blog Editor for CULR, he is an Associate Editor for the Columbia Journal of Literary Criticism. He is also a blogger himself as he writes for a New York City non-profit organization.
Michael Chang-Frieden
Michael Chang-Frieden studies English at Columbia and hopes to attend law school. He is particularly interested in intellectual property law and the history of criminal prosecution in New York City. Apart from legal studies, Michael is an active cellist and plays water polo for Columbia.