Executive Board

Marc Heinrich - Editor-in-Chief
Marc Heinrich is a sophomore in CC. He plans to double major in political science and history. After reading the constitution in middle school, he became interested in how America's legal system has evolved. He hopes to eventually go to law school and pursue a career in Constitutional Law.

Brooke Gottlieb - Executive Editor
Brooke is a sophomore at Barnard. She joined the law review to gain exposure to law-related writing. Outside of the law review, she is the secretary of Sigma Delta Tau.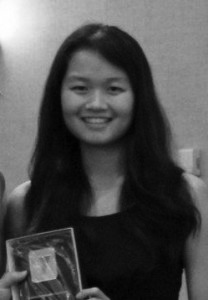 Sofi Sinozich – Online Managing Editor & Media/Communications
Sofi Sinozich is a CC sophomore from the DC area. She plans on majoring in political science and statistics, and is particularly interested in constitutional law and education reform. In the future, Sofi plans to go into a field of public service. She is also a copyeditor for the Columbia Political Review.

Alyssa Ramos-Avila – Assistant Executive Editor
Alyssa Ramos-Ávila is a junior studying Civil Engineering at the School of Engineering and Applied Sciences. Her professional goal is a career in patent law. From January to March 2013, Alyssa managed the IP portfolio of Urban Green Energy. She is currently interning with Barasch McGarry Salzman & Penson, PC.

Michael Chang-Frieden - Publisher & Online Contributor
Michael Chang-Frieden studies English at Columbia and hopes to attend law school. He is particularly interested in intellectual property law and the history of criminal prosecution in New York City. Apart from legal studies, Michael is an active cellist and plays water polo for Columbia.

Saaket Pradhan – Treasurer & Business Director
Saaket Pradhan is a sophomore in CC planning on studying Political Science and Economics. He has a particular interest in Corporate Law and hopes to eventually attend law school. Aside from the Law Review, he is also a part of Activities Board at Columbia (ABC) and Club Zamana.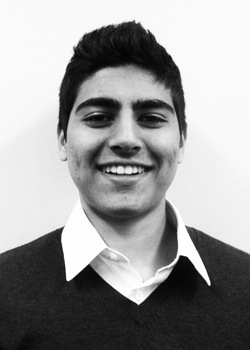 Varun Char – Senior Editor
Varun Char is a senior at Columbia College majoring in Political Science-Economics and minoring in French. He is from the Chicagoland area. In summer 2012, he interned at NY State Assemblymember Rosenthal's Office. After graduating he hopes to pursue an career in consulting. Outside of CULR, Varun volunteers to teach public speaking to inner city kids with Youth for Debate.
---
Editors
Josh Liebman
Joshua is a GS junior concentrating in Political Science and Music. He will be graduating in December.
Chloé Blanchard
Chloe Blanchard is a sophomore in the School of Engineering and Applied Science studying Operations Research with minors in Political Science, Economics, and Entrepreneurship. She plans on attending graduate school to study Law or Political Science.
---
Business Staff
---
Online Staff