UNDER CONSTRUCTION FOR SPRING 2015
Executive Board

Saaket Pradhan – Editor-in-Chief
Saaket Pradhan is a junior in CC planning on studying Political Science and Economics. He has a particular interest in Corporate Law and hopes to eventually attend law school. Aside from the Law Review, he is also a part of Activities Board at Columbia (ABC) and Club Zamana.
Nika Madyoon - Executive Editor
Jordana Fremed – Online Managing Editor
Jordana Fremed is a sophomore in CC majoring in Sustainable Development and Business Management. She is especially interested in environmental law and real estate law. Besides her involvement in the Law Review, Jordana is an active member of Sigma Delta Tau, Consilience, Columbia Real Estate Society, and The Fed.
Alicia Schleifman – Publisher

Marc Heinrich - Editor-in-Chief Emeritus (2013)
Marc Heinrich is a junior in CC. He plans to double major in political science and history. After reading the constitution in middle school, he became interested in how America's legal system has evolved. He hopes to eventually go to law school and pursue a career in Constitutional Law.


Michael Chang-Frieden - Editor-in-Chief Emeritus (Spring 2014)
Michael Chang-Frieden studies English at Columbia and hopes to attend law school. He is particularly interested in intellectual property law and the history of criminal prosecution in New York City. Apart from legal studies, Michael is an active cellist and plays water polo for Columbia.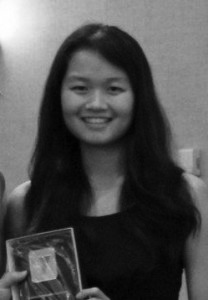 Sofi Sinozich – Editor-in-Chief Emeritus (2014)
Sofi Sinozich is a CC junior majoring in political science and statistics. She is primarily interested in constitutional law and judicial processes. In the future, Sofi plans to pursue a career in federal statistics. She is also the chief copyeditor for the Columbia Political Review.
---
Oversight Staff
Brian Chung
---
Print Editors
Bryan Schonfeld
Calvin Tjandra
Chloé Blanchard
Eileen Wong
Maxwell Schwartz
Mitchell Bustillo
David Blackman
Divya Sundaram
Eduard Grigoryan
Jamie Chang
Becca Arbacher
Logan Erickson
Sasha Benincasa
Andrew Pai
---
Business Staff
Erica Chan
Andrew Lawson
---
Publishing Staff
Jim Yoon
---
Online Staff
Julia Leff
Catherine Pellerin
Tayonna Ngutter
Zubair Akram
Kunal Kanodia
Giovanni Pagan
Joao Paulo de Mello Barreto
Thomas Kicak
Tanveer Singh