The GLS team has once again compiled a list of their favorite spots in NYC. In this year's GLS Picks, you'll find food from around the world, perfect places to study, and museums off the beaten path!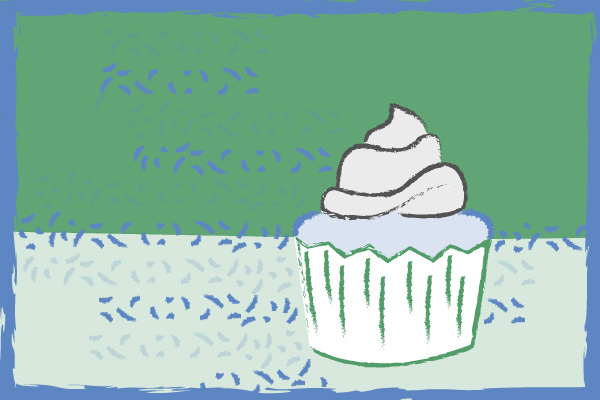 Alison Sherwin, Associate Director
Restaurant: No specific places, but do as my grandmother taught me and go to Chinatown for dim sum and then walk to Little Italy for cannoli and/or gelato! 
Secret Place: New York Cake and New York Cake Academy. AMAZING bake shop and classes
NYC Tip: Your subway pass can take you everywhere. From the US Open in Flushing Queens (I'll be there Labor Day weekend!), to Coney Island for hot dogs and the beach, to baseball games and restaurants/grocery stores for almost every variety of food imaginable, the subway is your tour guide. Use those beautiful fall weekends to explore all five boroughs of your new city.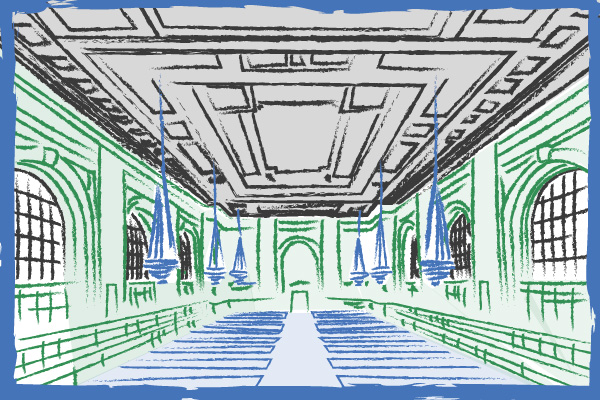 Ben Churchill, Program Coordinator
Secret Place: The Rose Main Reading Room at the New York Public Library's main building on Fifth Avenue. This certainly isn't "secret", but it might not be the first thought when it comes to finding beautiful places to read or study. Columbia has its share of library spaces, but if you want to get away from campus, this is an iconic New York space to do your work, and Bryant Park is directly adjacent to the library, so you can enjoy the sights and sounds outside as well.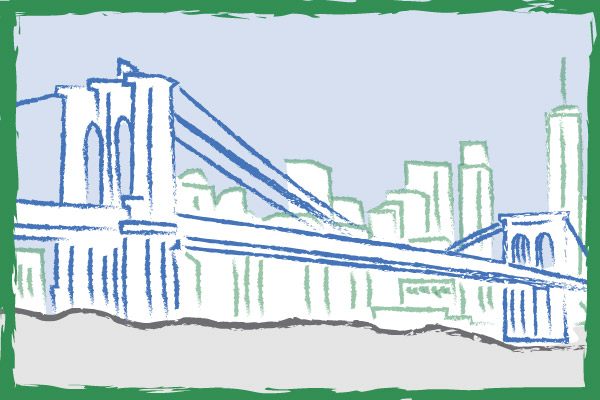 Jill Casal, Director 
Restaurant: Hometown Bar B Que in Red Hook, Brooklyn. After your obligatory IKEA trip, head down the street a block to this amazing barbeque restaurant (and bring your appetite!).
Secret Place: Two great outdoor spots in Brooklyn: The Brooklyn Heights Promenade and Brooklyn Bridge Park. The Promenade overlooks all of lower Manhattan on one side, Governer's Island on the other, and in the middle—the Statue of Liberty; the views are stunning! The 2/3/4/5/A/C/R trains all get you there (Borough Hall, High Street, or Court Street stops depending on the line). Below the Promenade, you will see former piers along the East River that have been transformed into the vast and beautiful Brooklyn Bridge Park. Playgrounds, running paths, soccer fields, and more make for a lovely day on the river (and while you're at it, have an ice cream at the Ample Hills Creamery outpost located there!).
NYC Tip: When I lived in Brooklyn, part of my running route took me across the Brooklyn Bridge (there's a great bike and footpath above the roadway—everyone should go across the Brooklyn Bridge at least once in their lives!). If you want to "be a New Yorker" and not a tourist when crossing the bridge, be sure to pay attention to which side to stick to—they are very clearly marked with pedestrian or bike signage. The tourists never stick to the correct path.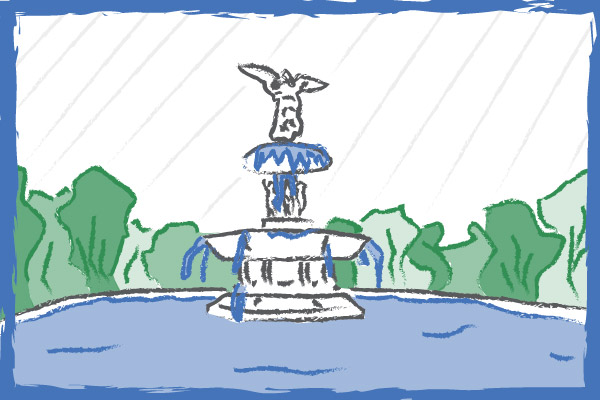 Sylvia T. Polo, Dean, Graduate Legal Studies
Activity: Totally not creative, but one of my favorite places in NYC is the High Line. I love seeing NYC from a different vantage point, and love peeking into people's apartments without fear of getting arrested! Almost any rooftop bar. (I also love crossing the Brooklyn Bridge – at any time of day or dusk – and eating anywhere I can get in on the Brooklyn side.)
NYC Tip: Don't get lost in Central Park! Every lamppost in the park has a four-digit number on the side. The first two digits (or 3) indicate the nearest cross street. If the number is even, you're on the East Side; if it's odd, you're on the West side. Newer posts use W, E or C (center of the park).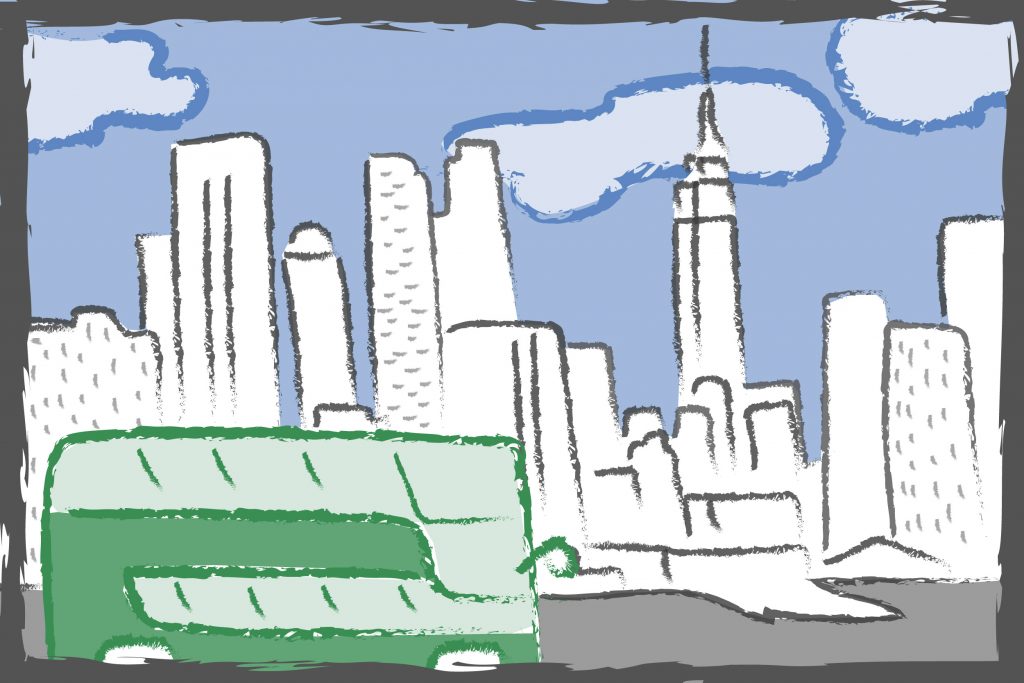 Marissa Zalk, Associate Director
Restaurant: During my judicial clerkship, I went to Thái Son, just a few blocks from the courthouse, at least once a week.  Vietnamese pho is one of my all-time favorite dishes thanks to this spot.  Sometimes it's so crowded that you have to share a table with strangers. I went back just last month when I was called for jury duty–it was as good as ever! 
NYC Tip: It's easier than you may think to leave the concrete jungle and, in two hours or less, be surrounded by nature.  If you like beaches, try the North Fork of Long Island (a slightly less-traveled alternative to the Hamptons area on the South Fork).  If you prefer mountains, head north to the Catskills.  New Paltz is a great little town from which you can access beautiful hiking trails, swimming holes, and beyond.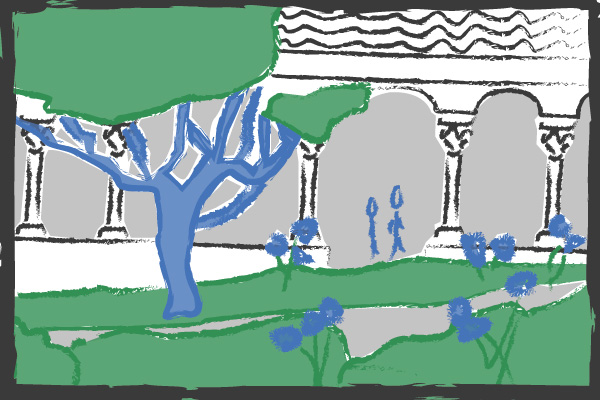 Megan Heatherly, Program Coordinator
Restaurant: Indian Road Cafe: I recently moved to Inwood at the very top of Manhattan, and one of my new favorite spots is the Indian Road Cafe. Located right across the street from the beautiful Inwood Hill Park, the small cafe has coffee and pastries on one side and a dining area and bar on the other. Their food is delicious, and they host lots of fun events like Pub Trivia and Drag Bingo. My favorite event is a monthly history presentation called "Lost Inwood" that recently celebrated its 10th anniversary! Be sure to call ahead to make a reservation if you want to attend one of the events, because the small space fills up quickly. 

Shop: Westsider Rare and Used Books. Earlier this year Westsider books. This tiny bookstore on the Upper West Side almost closed earlier this year after 35 years of business, but a local resident started a GoFundMe campaign that raised $50,000 dollars that allowed it to stay open! There are tons of books crammed into the small space, so be sure to give yourself lots of time to browse. They also have a great vinyl collection, if you like records! 

Activity: The Met Cloisters. Also located in my uptown neighborhood is The Met Cloisters. Admission to the Cloisters, Met Fifth Avenue (the main Met museum), and the Met Breuer (modern and contemporary art) are all free with your Columbia ID! The Cloisters, located in Fort Tryon Park in Washington Heights, focuses on European medieval art, and was constructed using different French cloisters (covered path connected to monasteries or convents that typically faces a courtyard) and artifacts from medieval Europe. There are free daily tours, a garden containing plants grown during the Middle Ages, and a great view of the Hudson River!

Averi Israel, Communications Manager
Restaurant: The Lower East Side is probably my favorite neighborhood. For brunch, hit up the Malaysian restaurant Kopitiam. For dinner, the Filipino restaurant Pig and Khao will not disappoint. Finally, for dessert, Milk and Cream Cereal Bar— where they blend dry cereal into ice cream– is actually quite good. At first, I thought it was just another one of those food trends for tourists, but I must say, I hope Fruity Pebbles ice cream never goes out of style! (If you're a dairy-free diner, a Van Leeuwen recently opened nearby.)
Secret Place:
Also in the LES is the
Essex Market,

 
a great place to eat and gather. The lofted area above the market stalls is perfect for group meetings. My friend Pilar owns the restaurant
Mille Nonne
there. Tell her I sent you! 
NYC Tip: If you see an empty subway car on an otherwise crowded train, you may think you've won the jackpot. You have not. The air conditioning is likely out in the empty car, hence why it's empty. Avoid at all costs.