by Patrick Kratzenstein & Fabian Glaesser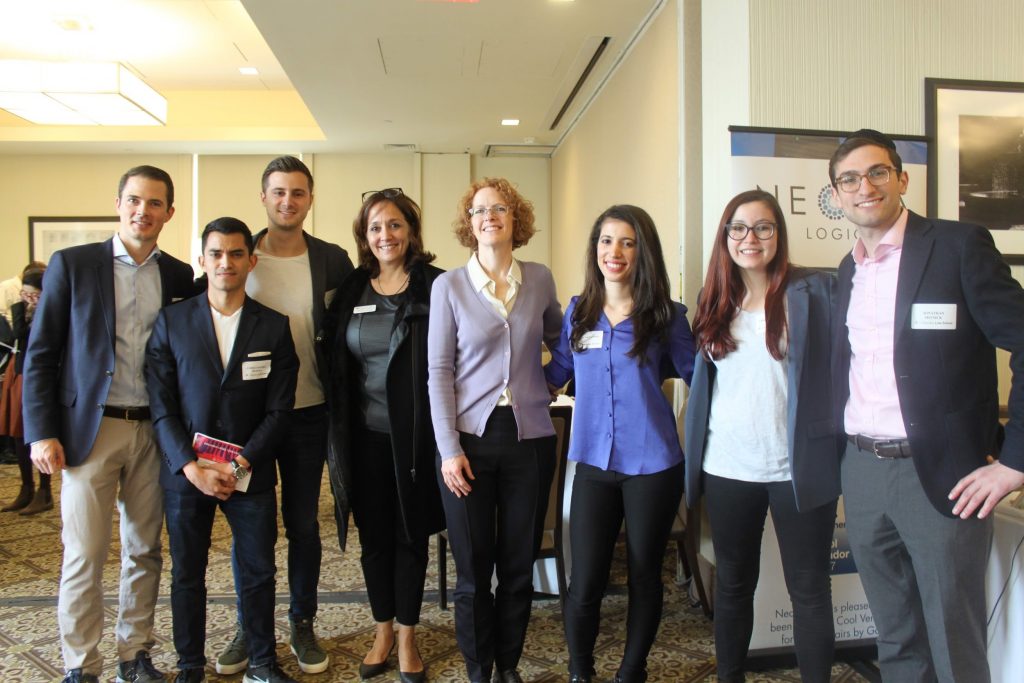 When we started our LL.M. year at Columbia Law School in August 2018, we came with the mission of harnessing the opportunity to learn more about how technologies might affect the legal profession of tomorrow and to immerse ourselves in New York's Legal Tech community. Fortunately, a team from the LL.M. class of 2018 founded a student organization dedicated to this up-and-coming topic. Thus, joining the Columbia Legal Tech Association was imperative for both of us.
As the fall semester picked up its pace, we began to see how the student organization is a great vehicle to implement our own ideas and set an extra-curricular focus. Together with a great team of J.D. and LL.M. students, we were able to organize lunch talks, for instance, with the former Apple General Counsel, Bruce Sewell. and the presentation of the SITU project that aims at using AI as evidence in war crime trials. But in order to fully seize the momentum for legal tech at CLS, we felt we had to aim a little higher. This ambition translated into organizing the first Columbia Legal Tech Fair.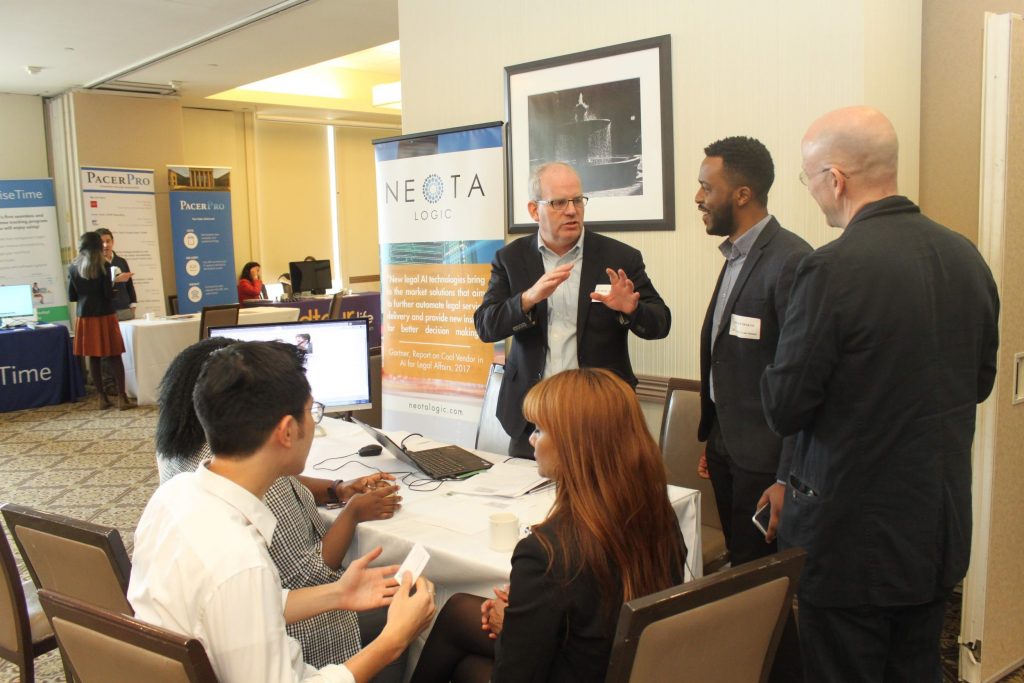 The goal for the 2019 Fair was to connect Columbia with the vibrant and innovative Legal Tech community of NYC. Planning, organizing, and executing the Fair has proven to be an incredibly rewarding experience. It has definitely become the highlight of our LL.M. year for many reasons.
First of all, it connected us with amazing people both within the law school and also in law firms and emerging companies. We were fortunate enough to have an amazing team of J.D. and LL.M. students that worked together exceptionally, shared the ups and downs of the project, and finally got rewarded with a fascinating day at CLS.
Secondly, it was also a great way to put leadership skills into practice. We had to frequently make difficult decisions, for instance, how do you price tickets without adversely affecting attendance while making sure that people have 'skin in the game'? How to deal with such issues while developing a shared vision as a team is something you will likely not learn in class.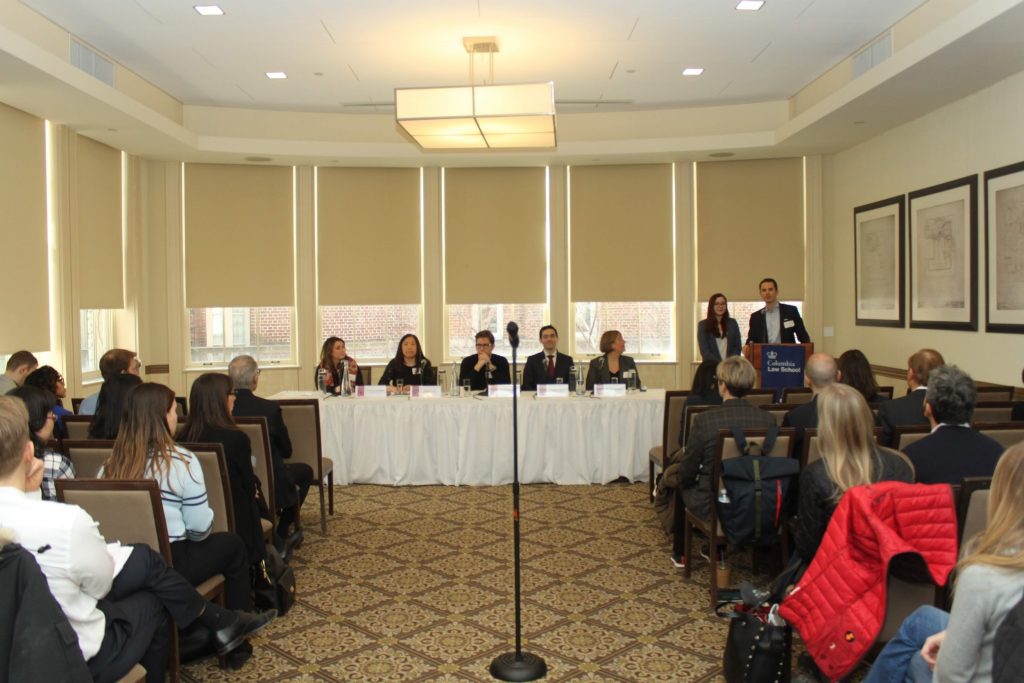 The big day eventually came on March 8, 2019, when the Columbia Legal Tech Fair took place. The Fair was an absolute success for us by all accounts. You can find the detailed program and panelists here. Among the exhibitors were Microsoft, Kira Systems, Neota Logic, Intelligize, and Court Buddy. The Fair was even covered by Law.com. We had an amazing 200 people attending throughout the day, while simultaneously almost 100 people engaged in the Fair on average. More powerful than these numbers are the conversations and the curiosity the Fair has sparked.
CLS Legal Tech plans to make this an annual event. Our vision is to turn this event into something bigger: It could become a platform to encourage the use of technology, particularly in public interest, in order to increase access to justice. Columbia University, with its strong public interest and business law focus, would even be in an unique position to create something like a "Columbia Public Interest Tech Incubator" where law and computer science students cooperate in order to work on solutions for the legal services organizations that allow more people to receive pro bono legal services in a better way.
As our LL.M. year at Columbia Law School comes to an end and we begin to reflect on the people we met and the experiences we made. We cannot stress enough how helpful it was for us that we identified early those things that we wanted to engage in and accomplish while at Columbia Law School. After all, time – particularly this year – is a precious good!
We hope to see you next year!
Patrick & Fabian
Patrick Kratzenstein is the Co-President of the Columbia Law School Legal Tech Association and an LL.M. candidate from Austria who earned his law degree at the University of Graz where he also is a doctoral candidate. Before coming to Columbia Law School, Patrick practiced corporate law at Eisenberger & Herzog in Vienna.
Fabian Glaesser is the Co-Vice-President of the Columbia Law School Legal Tech Association and an LL.M. candidate from Switzerland who earned his Law and Economics degree at the University of St.Gallen. Before coming to Columbia Law School, Fabian practiced corporate law at Walder Wyss in Zurich and was a member of the firm's Startup Practice Group.
The photos are courtesy of photographer Arsh Agarwal.