by Fuad Chacon Tapias LL.M. '18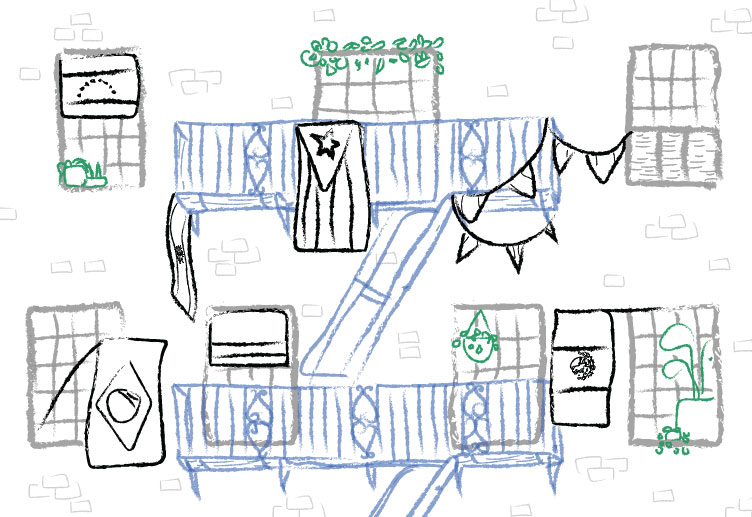 "When darkness fades away, Colombia shall be a great nation," commented George in his English smeared with Creole, while his deep glance was scrutinizing me through the rearview mirror of his taxi. "Colombia and Haiti share history. We are brothers," he smiled while accelerating along Van Wyck Expressway. In the beginning, I did not understand it; I thought he was just trying to be kind for a good tip like a lot of people here. Colombia and Haiti, brothers? I am sorry, George, but during the repartition of brotherhoods, we already got Venezuela.
***
City block after city block, you start feeling a little bit more at home or at least not that foreign anymore. Cast as part of the landscape of New York, you perceive unexpected details in which you are reflected, even in the middle of their own strangeness. You are there, hidden in the thunderous laugh of every Caribbean old man that plays dominoes on the sidewalk while badgering his friends to talk only about pelota caliente; in the hoarse voice of the Salvadoran butcher that greets you saying, "What can I offer you, cousin?" following the rhythm of his knife blade; or in the Mexican cashier that smiles to you while counting a small wad of bills and at the end exclaims, "This year I want to go with my girlfriend to Cartagena!"
All of them, similar but different, immersed in their own singularity, have in common something… A warmth in the way they look. A silent fire that you have seen burning in your own parents, your own grandparents, your own neighborhood, your own people. And in that exact instant, one understands what it means to be Latino. A concept so fundamental, we are never fully convince it.
Like citizens of different regions united into a mega nation, covered under one same flag that is not just one but all of them at the same time. A bond woven with each phrase in a familiar language, and a joy every time you find someone that speaks it too. It does not matter the accent or the idioms, so long as the eñes are there.
***
Standing in the supermarket, beside the check-out point and boxes of instant food — a faithful representation of the out-of-time lifestyle of this city, I silently regret the bad luck of the Americans here because they do not know the taste, the real flavor of the foaming hot chocolate made of solid chocolate bars from Colombia — much unlike the pulverized powder they have here. The whisper of someone singing a song by J Balvin takes me back to reality, and I think again of George, my driver that winter night. He was right: Colombia, Haiti and all other Latin American nations are brothers; it just took my travelling 4,000 km from home to see unity in our diversity.
Fuad is an LL.M. student from Bucaramanga, Colombia who practices Corporate Law and writes opinión columns for nine newspapers of his country.