This Spring, Columbia Law School launched a number of new courses to its catalog, among them "Lawyer Leadership – Leading Self, Leading Others, Leading Change." Here are three LL.M. students' takes on the new leadership course: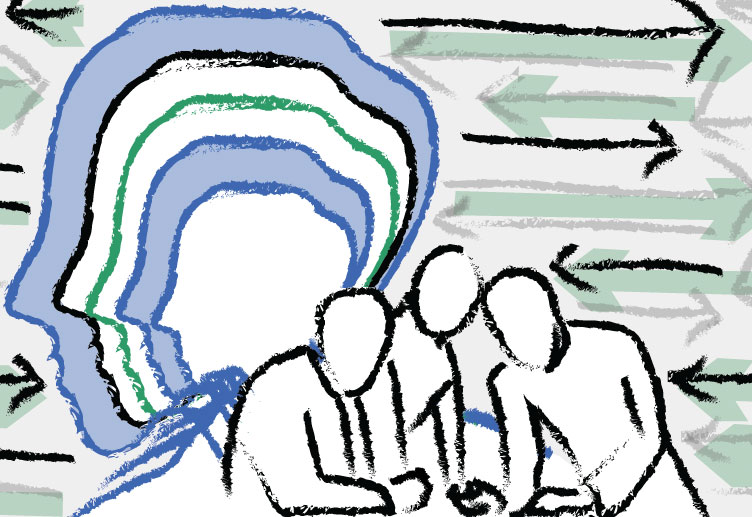 Why Lawyer Leadership?
Anand Srivastava: My decision to apply for the Lawyer Leadership course is one of best decisions I've made at Columbia. As lawyers, it is rare that any of us when we are practising law would have the time, energy or inclination to focus on a formal 15 week course on leadership — since most of us who have practised would appreciate even one week of study, since we often do not get the opportunity to take courses and practice our skills outside of work. The leadership course at Columbia, I thought, would provide me with this missing opportunity. I applied to the course to undergo formal training in leadership and also to improve myself with quality life skills. The course has more than satisfied my expectations.
Julian Murphy: Leadership – what does it even mean? And who would be presumptuous enough to assume that they have what it takes to be a leader? These were some of the questions that were percolating in my mind as I was considering Fall course selection and whether I would take the brand new course: "Lawyer Leadership – Leading Self, Leading Others, Leading Change." In the end I overcame my skepticism and took the course, and I'm really glad I did.
For me, the impetus to take the course came from the frustration, after three years of practicing law in Australia, of realizing that my undergraduate law degree had not taught me any of the skills necessary to make meaningful change happen in a legal context. Sure, undergraduate law had taught me a lot about legal doctrine and even a bit about the realities of legal practice, but I did not get any training in self-reflection, goal-setting, interpersonal communication strategies, fostering collaboration, articulating vision, stimulating organizational transformation, or pursuing systems-change. These oft-neglected skills and competencies are what the Lawyer Leadership course is all about.
Hiroshi Kobayashi: Leadership – that was what I was eager to gain but what I had no idea how to achieve. From my work experiences, I noticed that leadership is an indispensable skill for all people. No matter how much knowledge you have, it is useless without power to put it into practice. Thus, when I heard a new leadership course would start at CLS, I decided to take the course at once.
Class Structure and Content
A: The content of Lawyer Leadership is divided into three large segments: Leading Self, Leading Others, and Leading Change. We have extensively learnt and focused on self-awareness in the last six weeks. The classes introduced us to various leadership theories and also enabled us to identify and learn about our own leadership style. We have learnt real life skills of mindfulness, effective communication, and coaching, and have also had the opportunity to self-reflect on our own goals for leading self.
J: Instead of lecture style delivery, the course is taught in multiple modes. First, a weekly participatory class with frequent breakout groups. Second, a weekly small group experiential lab session where we practice the skills we have been learning about in the class. Third, a lively online blog where we reflect upon the course materials. Fourth, a group project with other students. Finally, a three-day learning retreat, that we have just finished.
H: During this course, I thought I would learn techniques such as how to make an effective team atmosphere, what words to use to cheer up team members, etc. Surprisingly, what I first learned in the course first was self-awareness. You might think you know yourself very well. Yes, I thought so too. I have been with myself for a long time, and it is me who knows myself the best, I supposed, but the leadership course gave me a truly eye-opening experience. Through readings, discussions, and reflections in the course, I realized how little I know about myself and how many times my responses were not the most appropriate for certain situations.
Labs
A: In addition, I like that the Leadership course includes lab sessions. Each student is assigned to a lab with one of the professors, and in these labs we are in smaller groups where we can interact freely and discuss our learnings and experiences from class and readings. The lab sessions are a personal space in that they are not graded and allow for free and frank discussion of leadership. In my lab, we are a group of nine students and have over the past six weeks developed a comfortable space where we all understand and know each other well enough to share our experiences and thoughts without any reluctance.
H: Learning leadership in a different culture and in a different language is, to tell the truth, not easy. But at the same time, it is a wonderful experience to reflect on myself in a different culture with classmates from various countries. CLS is a diverse and encompassing community. I have told a lot of my own stories to my classmates – what I was anxious about, what failures I have had, and what I am concerned about right now. I guess if I studied in this setting in my own country, I would feel embarrassed to confess many of my stories to others and would not be able to be as honest as I am with myself here at CLS. Being exposed to various cultures and being honest with myself are precious benefits to studying leadership abroad.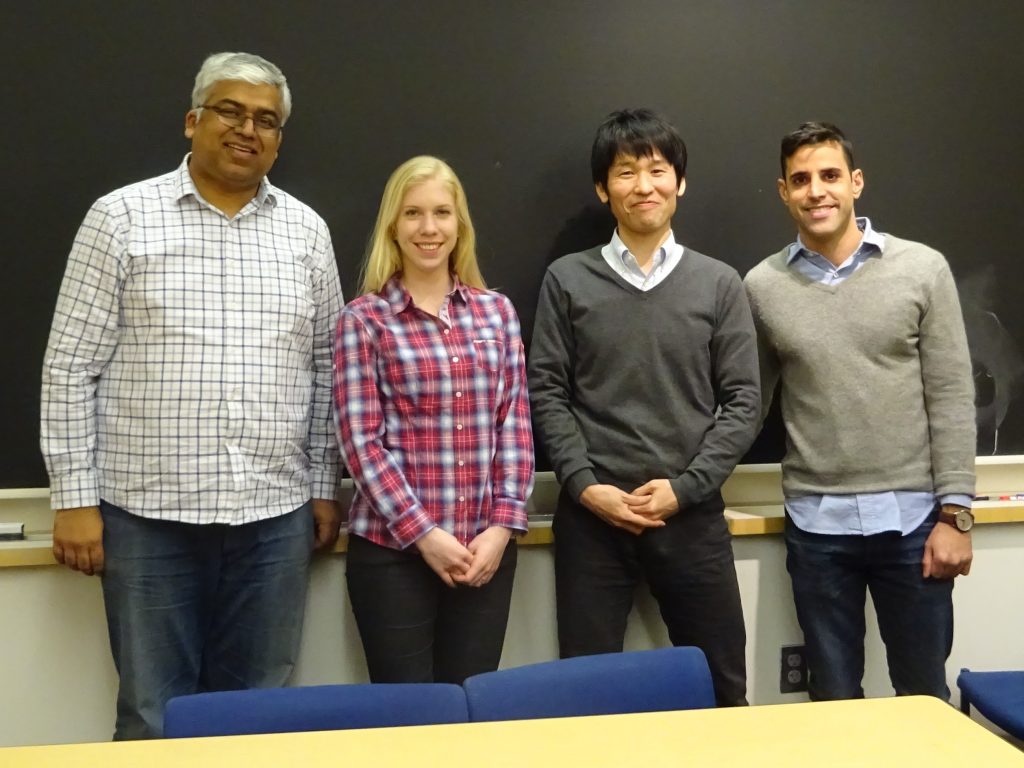 Leadership Retreat
A: We recently had a weekend retreat where we did elaborate and detailed exercises on:
(i) "mindfulness," where we learnt the importance of being self-aware at a mental and physical level, as well as ways of meditating and relaxing our minds. We also learnt about food mindfulness, a concept that was overwhelming novel to me;
(ii) "winning from within," where we were introduced to various forms of internal intelligence and leadership styles. What was important was the lesson that we all have all forms of leadership styles, some dominant and some latent. We also learnt that as leaders, our strength rests in being aware about ourselves and others, and in responding and not reacting. This was very moving for me;
(iii) "immunity to change," where we learnt through a comprehensive exercise our own flawed assumptions which were preventing us from achieving our desired goals. The exercise was not only revealing but also transforming at a personal level.
J: The retreat was a great way to really engage with and practice some of the communication and reflection strategies that we had been exposed to over the first half of the course, and to learn some new strategies. It was not all easy; we spent almost 20 hours together over the course of the weekend! Yet, the intensity and duration of the experience created a level of group trust that allowed us to push ourselves into some reflective practices in which we otherwise might not have felt comfortable engaging. The result was, for me at least, an exhausting and deeply enriching experience.
H: At the retreat, which was held from Friday to Sunday, we discussed our mental "immune system" which protects ourselves from being hurt but prevents ourselves from going forward. It was a fantastic experience for me to analyze my own thinking system objectively. It was as if it was a journey to find a mechanism in myself.
A:  Currently I am undertaking my LL.M. Writing Project in my leadership class and thoroughly enjoying the experience of researching many of the issues that I have faced in my legal career thus far. I would strongly recommend this course.
J: All in all, the class thus far has been a challenging and worthwhile experience unlike any other law course I have taken. It's probably not for everyone, but then again I didn't think it would be for me and I'm really enjoying it.
H: The LL.M. program is only one year, and you have a lot to study, but leadership is one of the most important aspects you should study here at CLS, I believe.
Anand Srivastava is an LL.M. student from India with over 17 years of practice. He is an equity partner at one of the top firms in India.
Julian Murphy is an LL.M. student from Australia who is interested in criminal justice law and policy.
Hiroshi Kobayashi is an LL.M. student from Japan who earned his J.D. from Kyoto University in 2010. Before he came to Columbia Law School, Hiroshi practiced securities regulation at Tokyo Stock Exchange, Inc., a subsidiary of Japan Exchange Group, Inc.