by Anna Dannreuther, LLM '18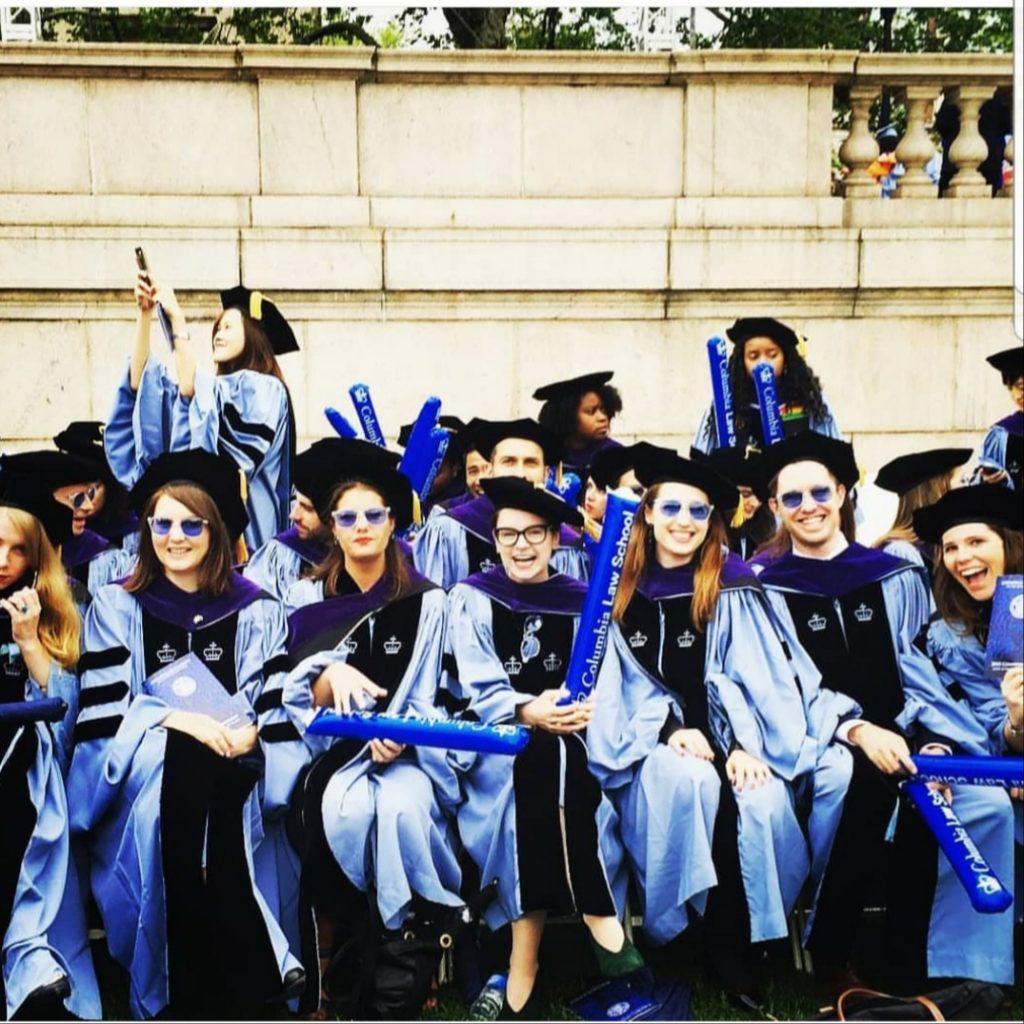 After an exhilarating nine months as a Columbia LL.M. student, I was looking forward to the summer. I thought it might be an opportunity to relax, unwind, and get round to reading those articles and books that I never had time for during the program. Alas, once a Columbia student, always a Columbia student! After graduating, I spent a few days in a yoga retreat in Newtown, Connecticut to, quite literally, unwind. On return to New York, I began studying for the New York Bar exam, which, as it turned out, took up a large proportion of the summer.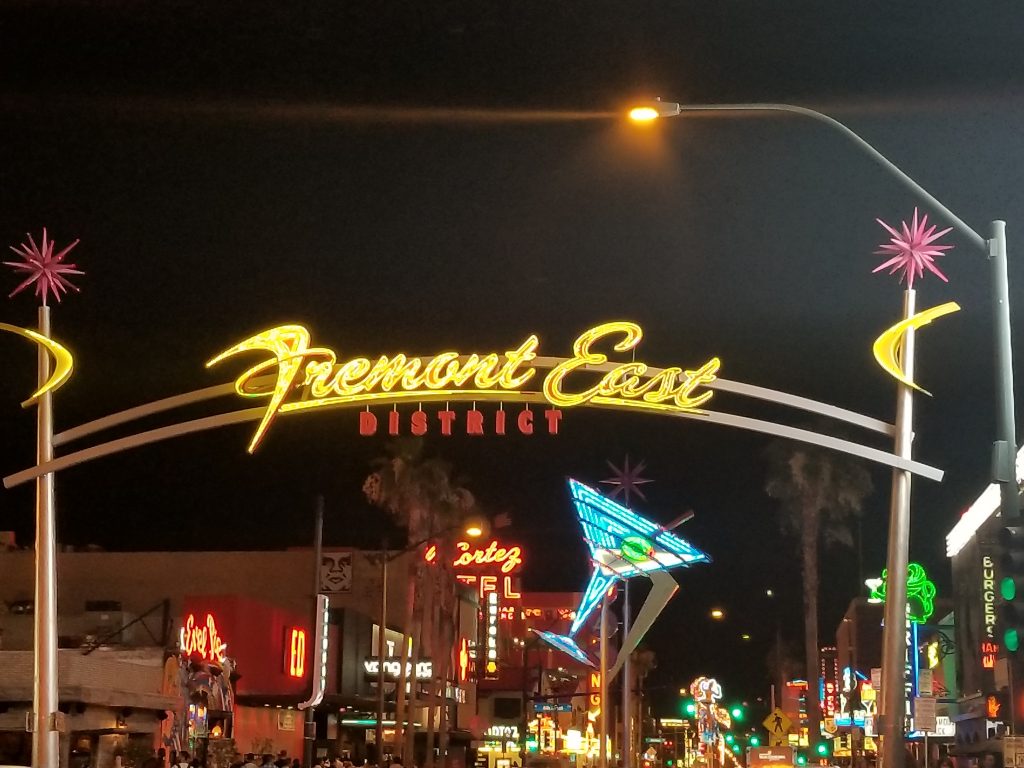 However, I managed to get away with my partner, Tim, for a trip to California and Las Vegas (!), where we spent ten days in mid-June. We drove through San Francisco to Sonoma County, to Lake Tahoe, and then on to Las Vegas. Highlights include kayaking across Lake Tahoe, sampling Sonoma's fantastic wine, and bumping into Rod Stewart in a Las Vegas restaurant. We also visited the Fremont District or 'old Las Vegas', where the Vegas locals hang out, which was great. There are so many quirky bars and restaurants there, including the Cabaret-themed piano bar Don't Tell Mama, and the neon signs along that strip are quite a sight!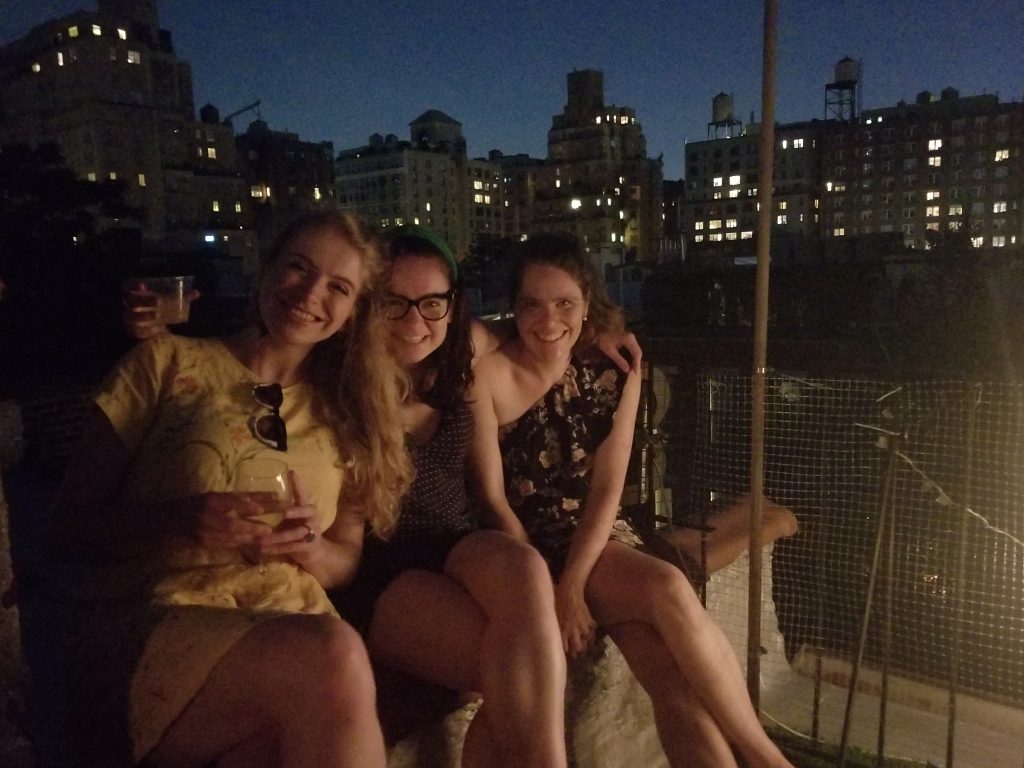 After a quick trip to Albany, NY, to take the bar exam (make sure you book early to get a good hotel!), I came back to New York City to enjoy its cultural delights before starting as a Teaching Assistant for Professor Carol Sanger in August. I entered the Broadway lottery and got front row seats to the show Kinky Boots, went to a cabaret in the East Village, and hosted a rooftop BBQ for all my LL.M. friends who were still in New York.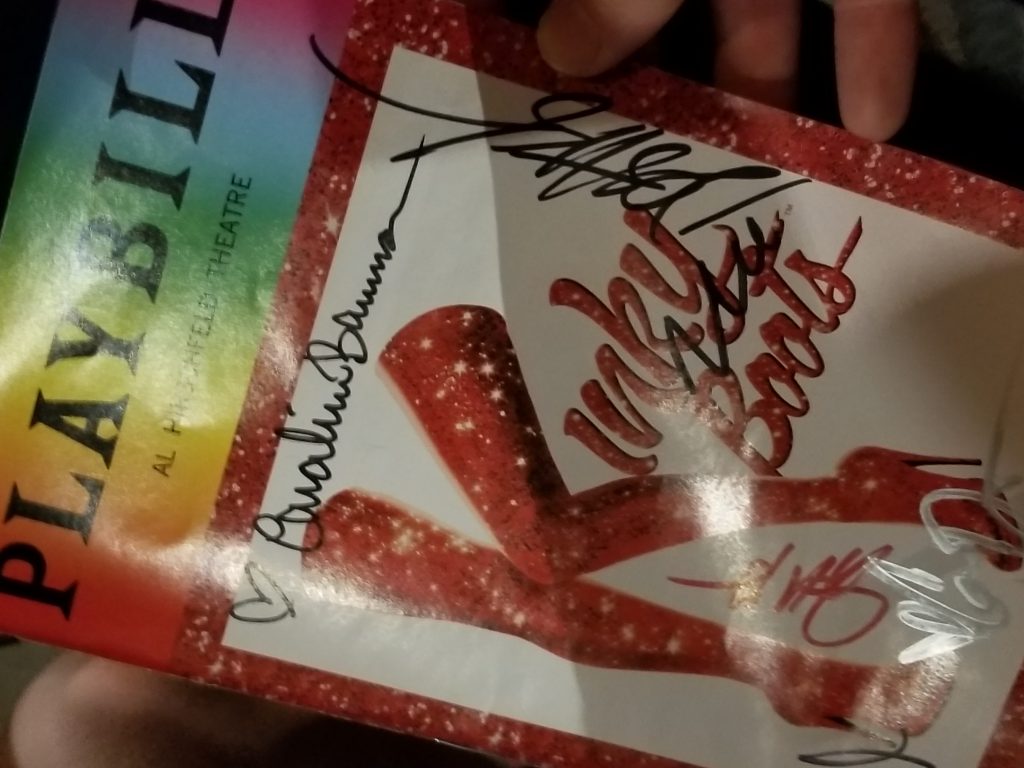 Being a Teaching Assistant for Prof. Sanger is incredibly rewarding. This course is called Introduction to American Law, and all LL.M.s from civil law countries take it in the August preceding their fall semester. Prof. Sanger's class covers an amazing array of material – from property to torts to First Amendment to Equal Protection. It is therefore quite intellectually demanding! Before the class even started, I was able to help mold the syllabus, attend faculty seminars on the cases we were teaching, and liaise with guest speakers.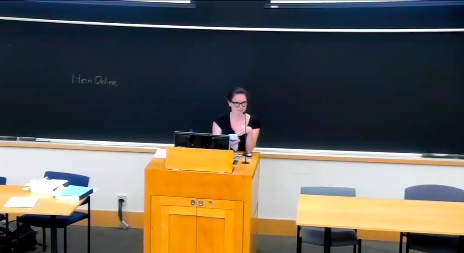 Once the course officially kicked off on August 15, it was a very busy period. The class runs from 10am-12pm daily, across 13 days, and, as mentioned above, there is a wealth of material to read. I ran five review sessions, where we covered the cases and materials the students had studied for the class. I had taught university students before, when I created my own teaching project in the UK called the Human Rights Education Project. However, this was quite a different experience! Around sixty to eighty students attended each session, the sessions were recorded (making an enduring imprimatur of my 28-year-old self), and the students had incredibly incisive and interesting questions to ask. I remember at one point we had just gone over the contractual principle of contra preferentum and the students were already applying it to our next case to reconcile two apparently conflicting clauses in federal labor law and arbitration law. Needless to say, I thoroughly enjoyed the experience. I loved the process of selecting important points for the students to take away from the cases, and drawing their attention to some of the inconsistencies (and, sometimes, absurdities!) of the opinions. Since I definitely intend to teach again in the future, this was a wonderful experience for me.   
Introduction to American Law ended with a party hosted by Prof. Sanger out on the sixth-floor terrace, which featured wines from many of the countries represented by the LL.Ms. This was a great opportunity to get to know this year's Columbia LL.M. students, who are a vibrant and lovely class. Although it made next morning's 9am review session slightly more challenging (for me and the students!), it was a lot of fun!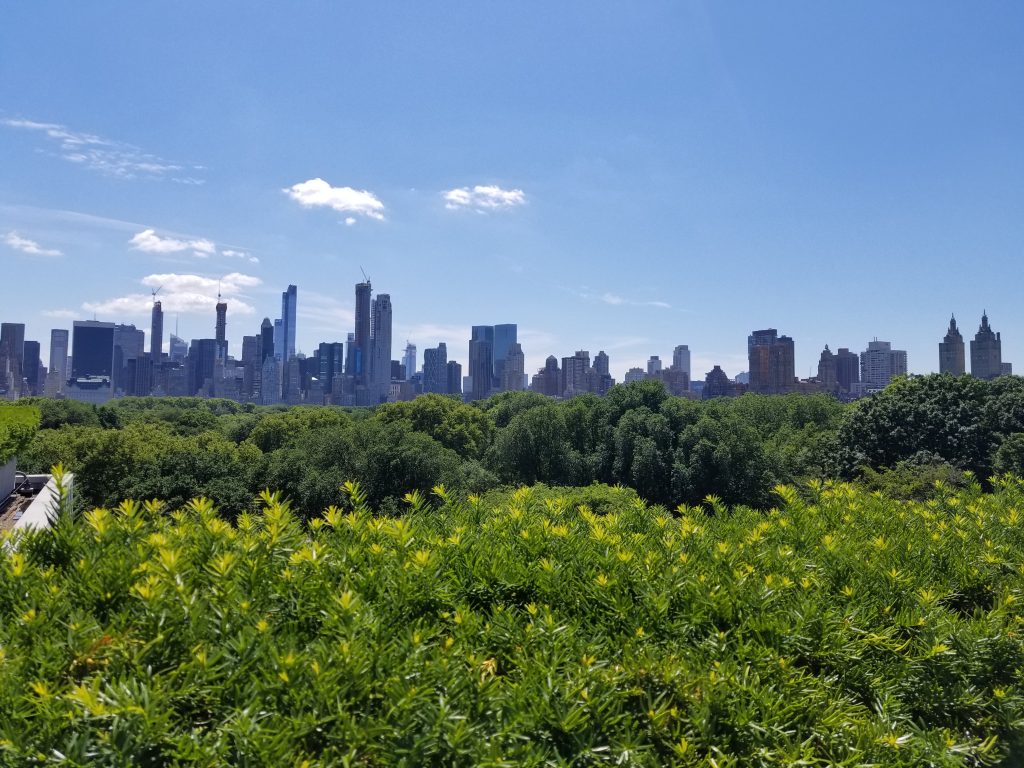 After an eventful summer, I am now looking forward to the next step in my journey. On 4 September I started my Fellowship in the Legal Aid Society's Immigration Law Unit. I am working primarily with women and children on both defensive work and affirmative applications. The work is varied, and may involve lodging an asylum application for a domestic violence survivor, or applying for Special Immigrant Juvenile Status (a special form of immigration relief) on behalf of a young client.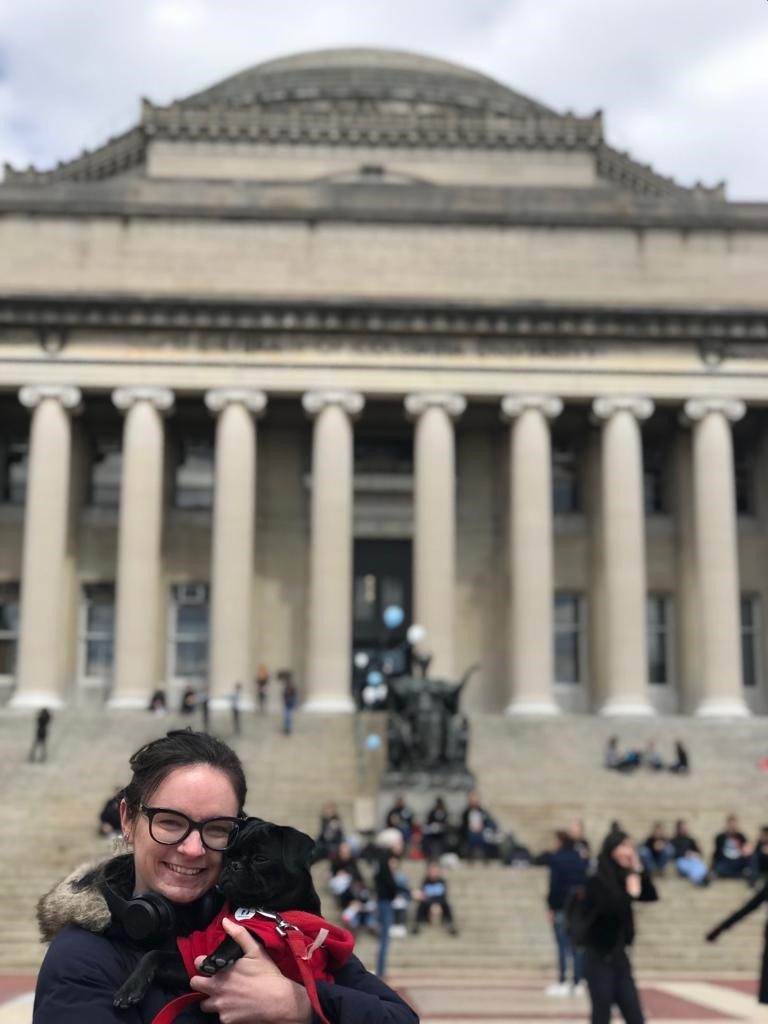 My journey since Columbia has been as varied and interesting as my time at Columbia itself. But, as many of my incredible Columbia professors emphasized, it's not all about work! That's why, alongside all my other activities this summer, I have been enjoying spending time in Central Park and elsewhere with my partner and our rather pugnacious, eleven-month old puppy, Pugsley. As you can see, Pugsley is already a Columbia Lion at heart!