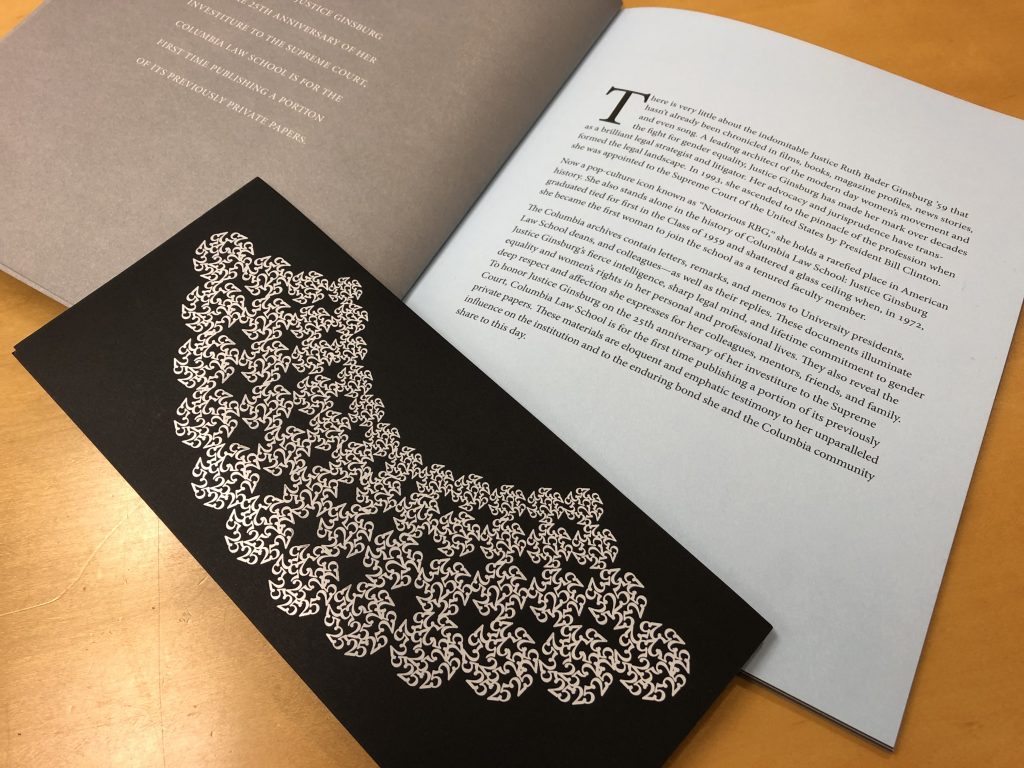 On Friday, September 21st, the Columbia Law School Center for Constitutional Governance, Center for Gender and Sexuality Law, and Social Justice Initiatives hosted a special event in honor of Supreme Court Justice Ruth Bader Ginsburg's 25th year serving on the Court.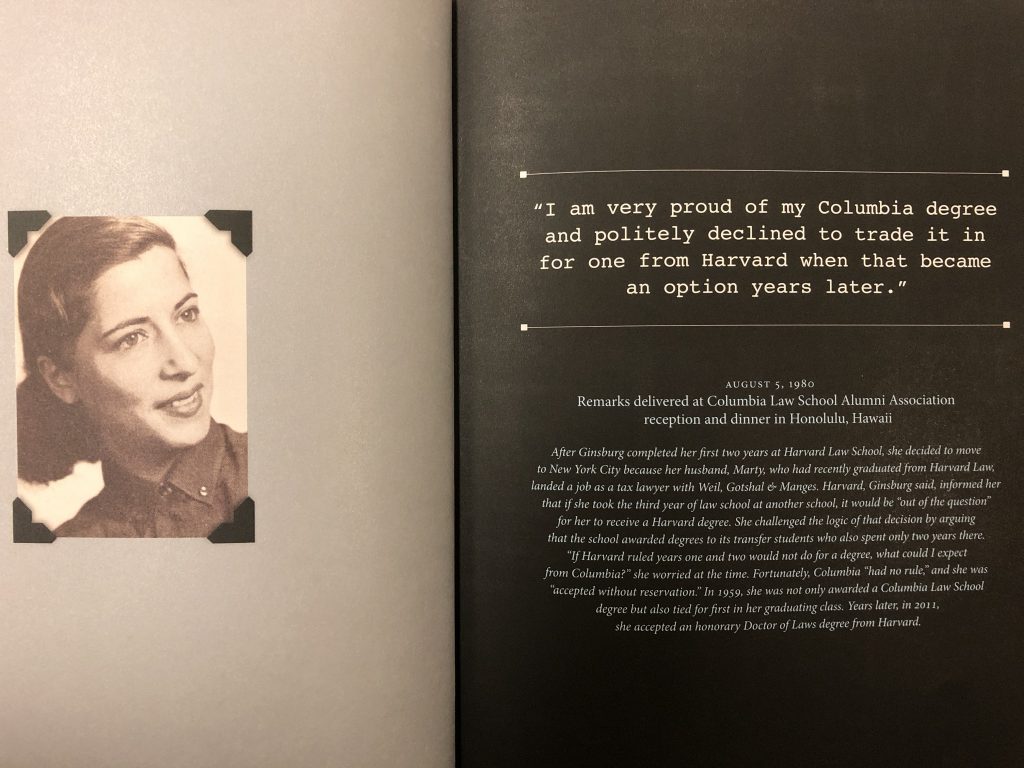 The GLS Team eagerly volunteered to work the event, excited to share our reverence for the Justice and her work with the CLS students.
Over an hour before the slated start, students lined the block, waiting for the doors to open.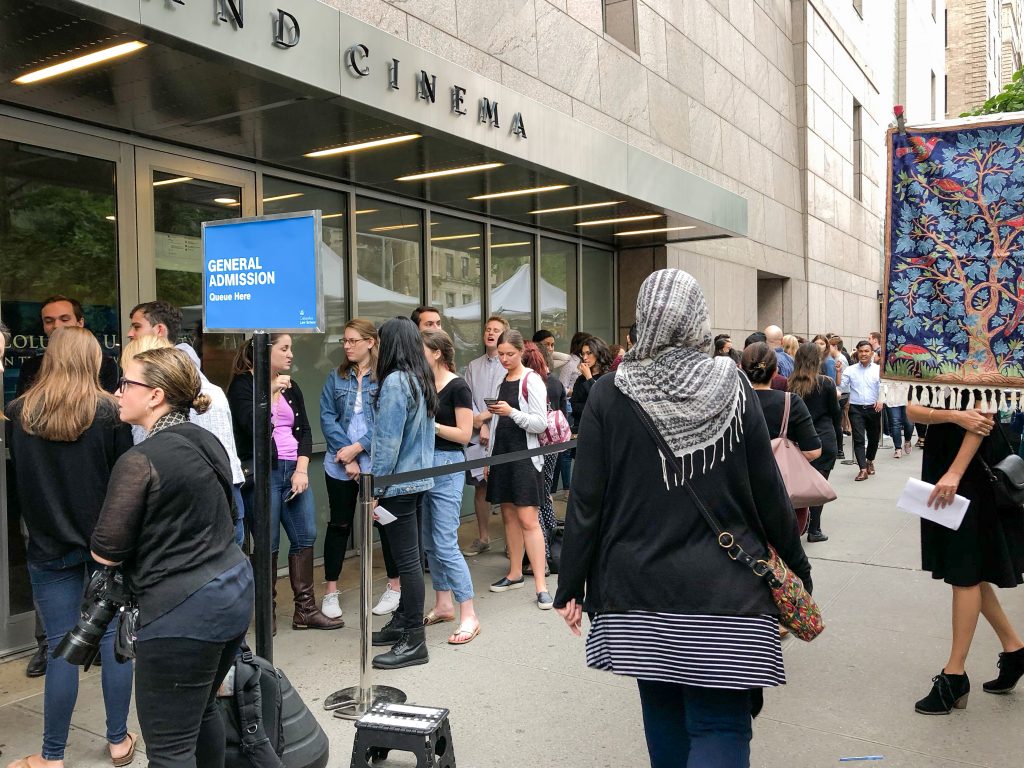 While scanning tickets for the event, GLS Associate Director Marissa L. Zalk ran into a few LL.M. students, anxious to hear the Justice speak.
Once inside, nearly a thousand students roared with applause when Justice Ginsburg took the stage. The event commenced with a conversation between the Justice and Dean Gillian Lester about Justice Ginsburg's time as a Columbia student.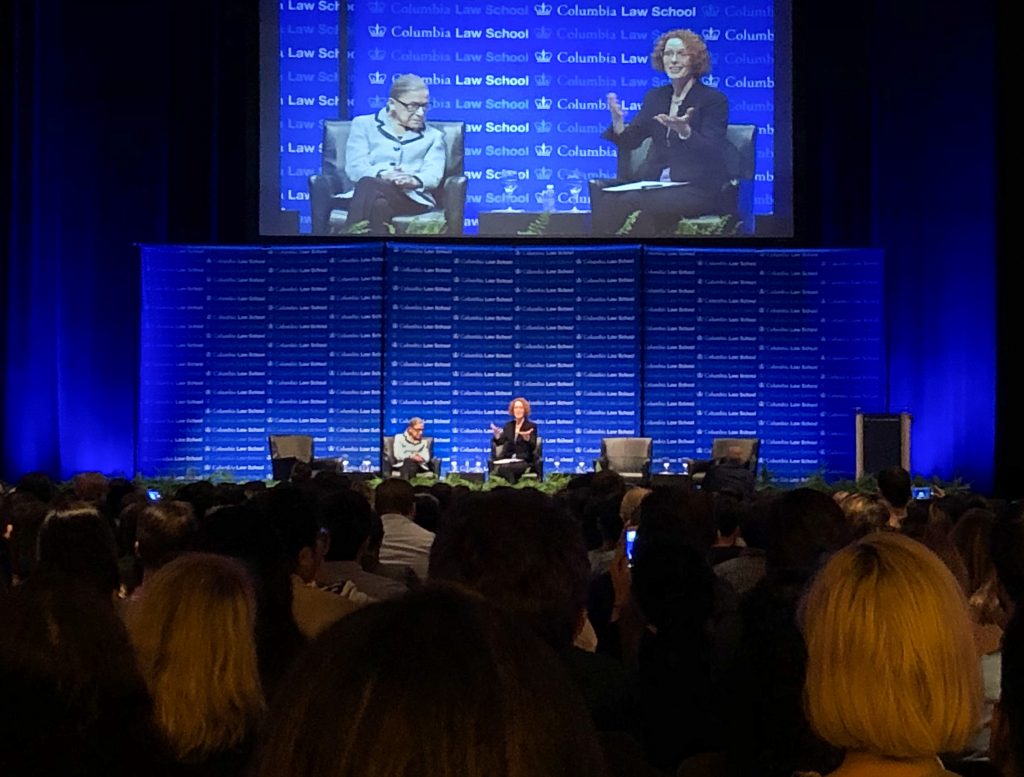 Afterwards, a panelists Professor Olatunde Johnson, Professor Gillian Metzger '95, Lee Gelernt '88 (ACLE Immigrants' Rights Project), and Nancy Northup '88 (President & CEO, Center for Reproductive Rights) joined the Justice onstage for a conversation about policy change and their roles in the work. The discourse covered everything from immigration and gender issues to the sensationalizing of cases for the sake of media buzz.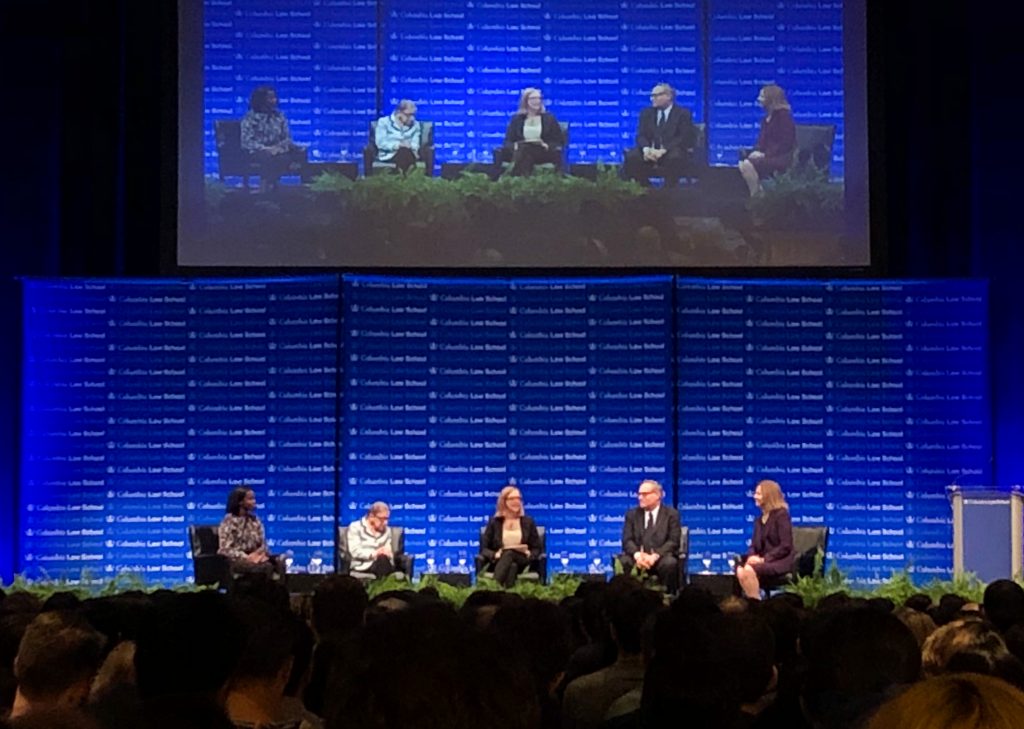 Justice Ginsburg encouraged students by reminding them that, while it may seem that no progress is taking place, change is coming slowly but surely, asking them to recall the world she first entered as a lawyer for proof! She also implored them to collaborate with each other, saying there's no need to do everything on their own.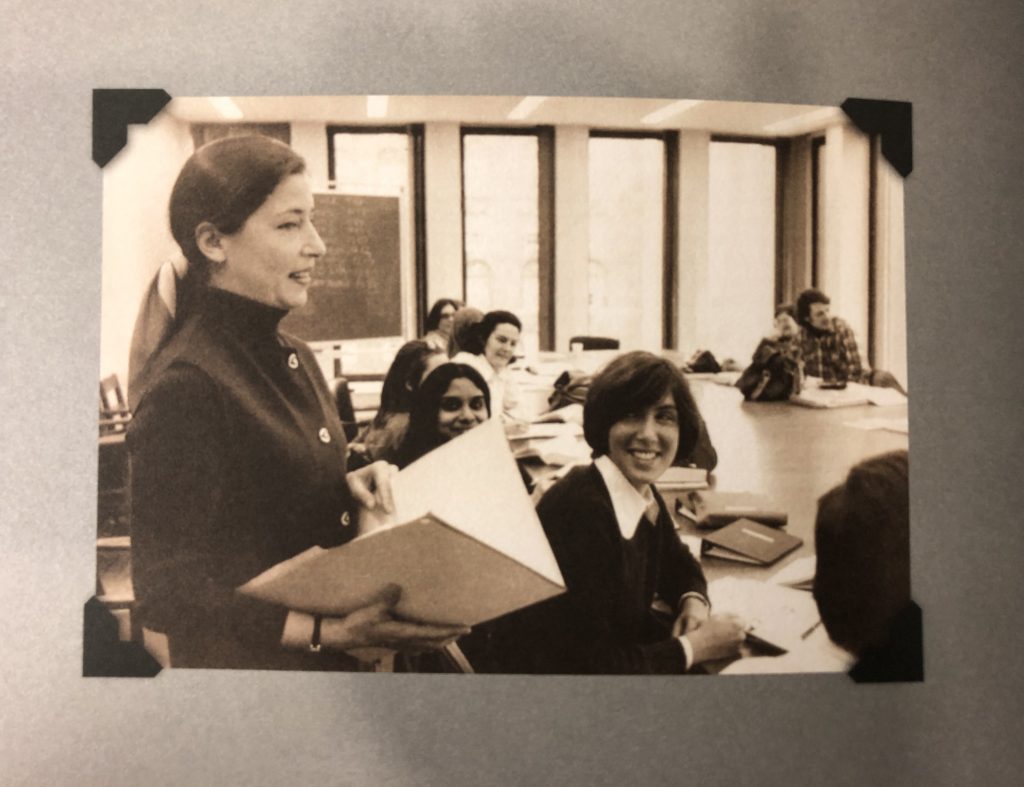 Other panelists pushed students to take advantage of their time with esteemed faculty, to get to know their classmates — their future professional colleagues, and to be present and interactive within Columbia Law School by showing up events like the one taking place.
After the panel conversation concluded, Justice Ginsburg attended a special dinner reception, where Justice Elena Kagan was too present to recognize Justice Ginsburg's accomplishments.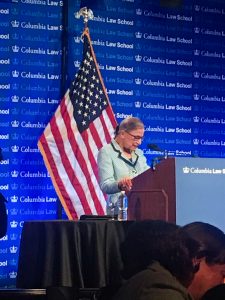 Justice Ginsburg challenged the lawyers in the crowd to be "true professionals," making the world a little better for someone else, as she has surely done for all of us.