by the CLABLA Board Members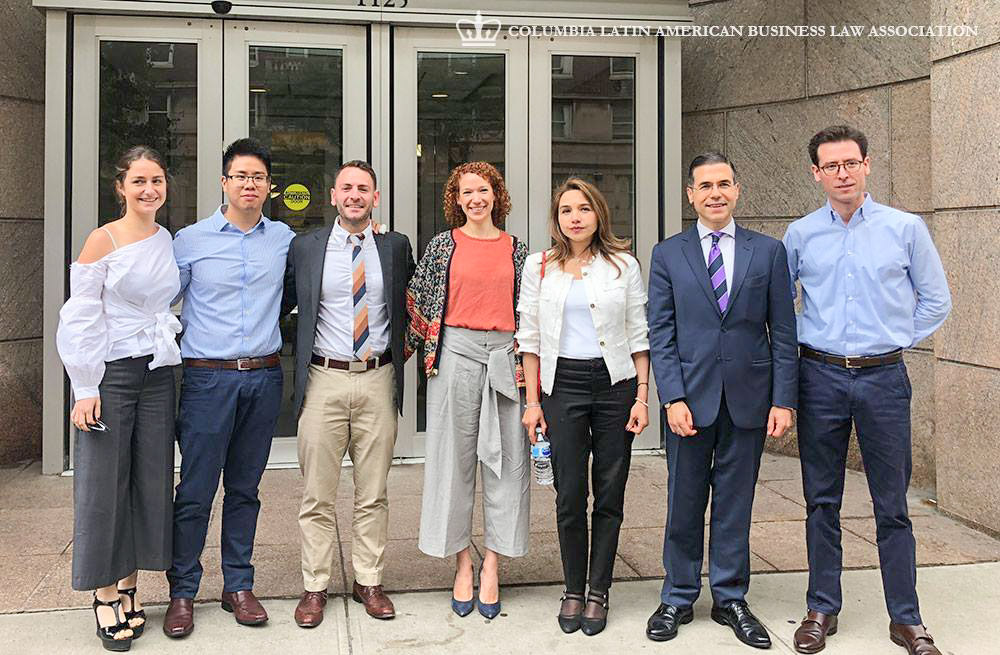 Participating in the Columbia Latin American Business Law Association (CLABLA) was an incredible experience during our LL.M. year. CLABLA is dedicated to business, activity, and projects with impact in Latin America, and the influence of the legal profession — including practitioners and scholars — in shaping and strengthening the business relationships between companies in the US and Latin America. CLABLA has existed for years, creating several successful events; however, it has remained incognito for most of its existence. Therefore, one of the main purposes of our generation was to formalize CLABLA and make it visible for all CLS students.
The first time current board member Lauren Gluzman heard about CLABLA was when she told a partner at her previous law firm in Argentina that she had been admitted to Columbia Law School. As a CLS LL.M. student, he too had been a member of this student association. Years later, he was still connected to people around the world because of it.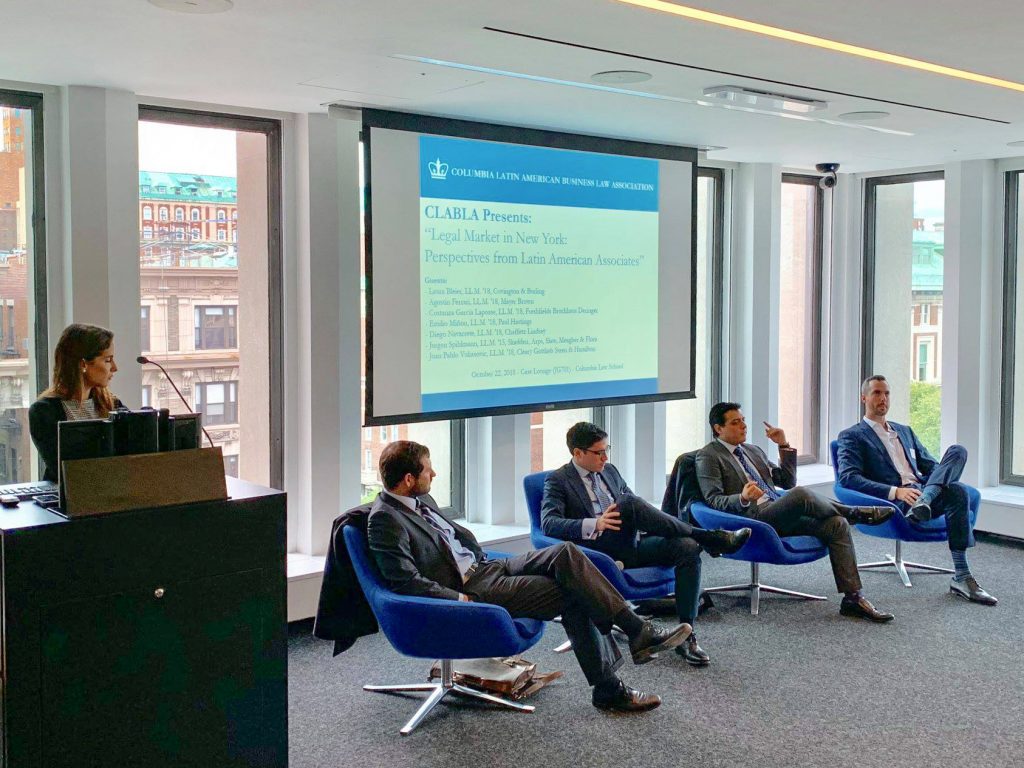 Before Columbia, many of us were not very involved in student associations at our law schools, nor had we ever organized events like those at CLABLA — much less moderated them. We weren't sure how we would evolve at Columbia, yet looking back we are amazed at the results. CLABLA was not only a great opportunity to meet classmates, but also, a very good way to reach out to practitioners and meet well-known, successful lawyers from NY law firms who were honored to participate in our events.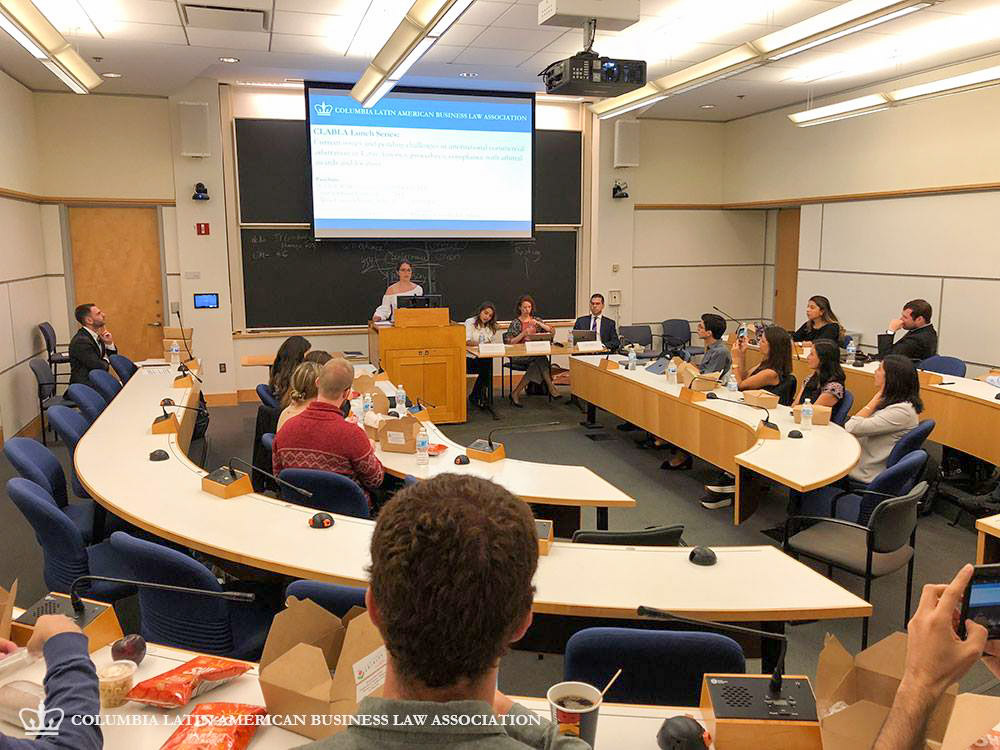 This year, we had several amazing events. We covered many important subjects related to business law in Latin America. Among them, we had the chance to discuss International Arbitration, M&A, Private Equity, and Corporate Law. One of our lunch events included lawyers from several law firms: Milbank, Tweed, Hadley & McCloy; Paul Hastings; Mayer Brown; and Willkie Farr & Gallagher. The featured speakers provided valuable insights on the main challenges that they face working with Latin America and also shared their views and projections for the next year in their relevant areas of practice, considering the political situations of the many countries in the region.
On a different occasion, we hosted an event to learn about the successes and challenges of women in the legal practice, particularly in Latin America. We had the opportunity to listen to partners from White & Case, Gibson Dunn, and Winston Strawn who shared their experiences and opinions regarding their working structures, and the issues that they faced in their daily professional life regarding gender equality.
One great feature of CLABLA events is that almost all our guests — today partners at big firms — were Columbia LL.M.s a few years ago, so having their input is a unique experience. They are able to share with us about their transition from the LL.M. to working in NYC, their career path in their law firm, and what it is like to work with Latin American clients and counsels.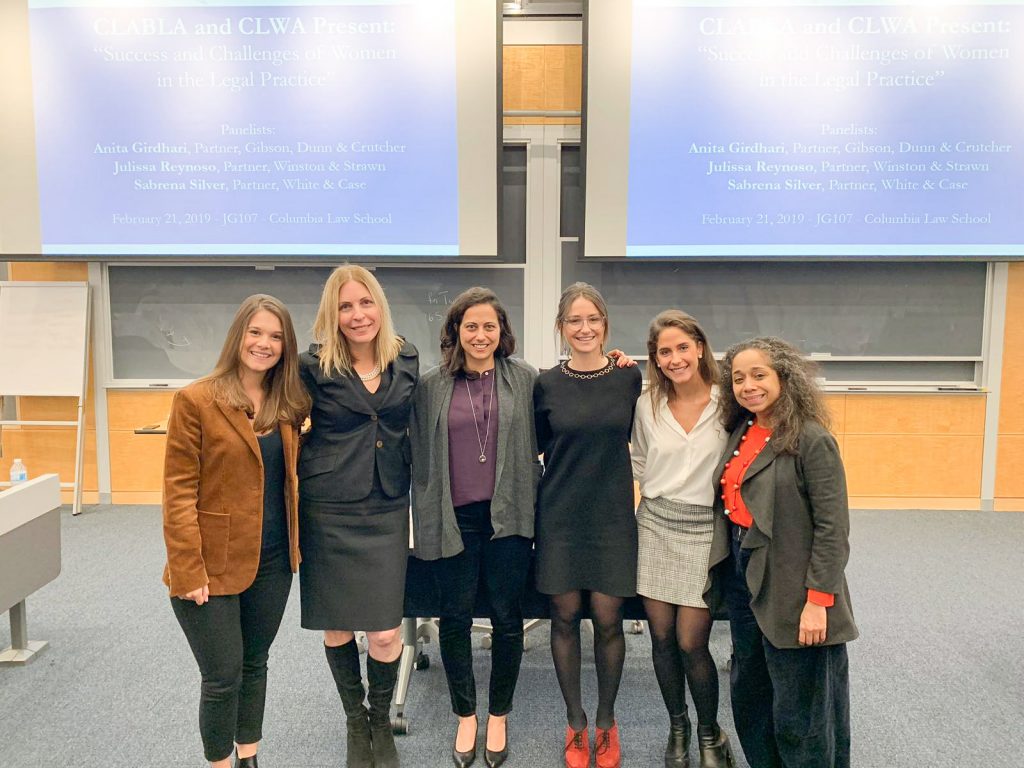 We believe the main goal of CLABLA is the creating of a transparent, friendly atmosphere in which both speakers and guests feel confident to express their thoughts and participate in dialogue, rather than a one-way lectures.
Summing up, we believe that getting involved with CLABLA has a very positive impact on the LL.M. year. CLABLA presents students with a platform to connect CLS with legal practitioners related to the LATAM practice. It is a perfect way to approach a lawyer from a law firm in which you are interested, connect with people, decide on an issue of interest, and create stimulating events.
BOARD MEMBERS:
Lauren Ann Gluzman, 2019 LL.M. Student from Argentina.
Milton Ezequiel Gutcovsky Kujawski, 2019 LL.M. Student from Chile.
Marlene Cervantes, 2019 LL.M. Student from Mexico
Gabriela Bevilacqua, 2019 LL.M. Student from Brazil
Fernando Javier Liu, 2019 LL.M. Student from Argentina
Renzo Sotomayor, 2019 LL.M. Student from Peru