by Hicham Kantar, LL.M. '19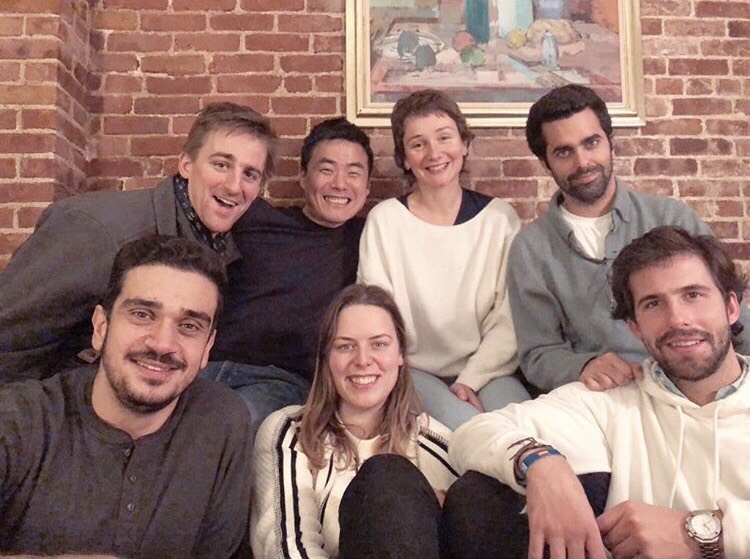 Halfway through my LL.M. year, I already feel that it is turning out to be a life-changing experience.
It wasn't until I was finally in New York on August 10, 2018 that I realized I had actually done it. Going to Columbia to pursue the LL.M. Program was, until then, some kind of a daydreaming exercise for whenever I wanted to pull myself out of the hardships of my duties as a judge in Lebanon. Since I started working as a judge in 2003, I had been contemplating the idea of taking a year leave and going back to being a student. However, time flies, and as we say in Lebanon, the next year is always waiting behind the door; I never found the time nor the courage to even look up the Columbia application. It took a moment of daring and the encouragement of a friend to take the first step and start the application process. Now, I can say that was certainly one of the best decisions I ever made.
I chose Columbia for many reasons. A Lebanese friend of mine pursued his LL.M. at Columbia a few years ago and he incessantly encouraged me to do the same. Moreover, Columbia is not only a reputable university with countless resources, it is also a hub of great academics with whom having the chance to interact with in person is a priceless asset.
Deciding on which courses to take was very difficult; too many options, too little time. I finally decided to take courses that I think will help me build a solid background in the areas of international law and human rights. However, I also gave myself the pleasure of taking a course on corruption in sports – a field of law I knew little about – and it is a delight. Never before had I thought that I would find such a passion for an area of law that I have just discovered.
Not only is the LL.M. Program at Columbia allowing me to broaden my horizons and learn about amazing fields of law that my time constraints at work didn't allow me to endeavor into, but this experience is also giving me the chance to discover new things about myself, my career goals, and my ability to start over. As a judge, this experience is teaching me how to put ideas, opinions and facts I previously took for granted into question. On a more personal level, meeting new people — both from within Columbia and outside of it, and discovering a great city with never-ending events of all sorts happening around the clock are precious opportunities that the LL.M. Program is allowing me to have. The opportunity to meet and be in daily contact with classmates with beautiful souls and minds from all around the world, building solid friendships that will last much longer than the time frame of the Program, is itself worthy of the degree.
At the risk of falling into exaggeration, I can honestly say that this experience has already changed me on many levels.
Hicham is a Lebanese LL.M. student who received his law degree from the Université Saint Joseph in Beirut. He has been working as a judge in Lebanon since 2003.