by Sibel Uranues, LL.M. '19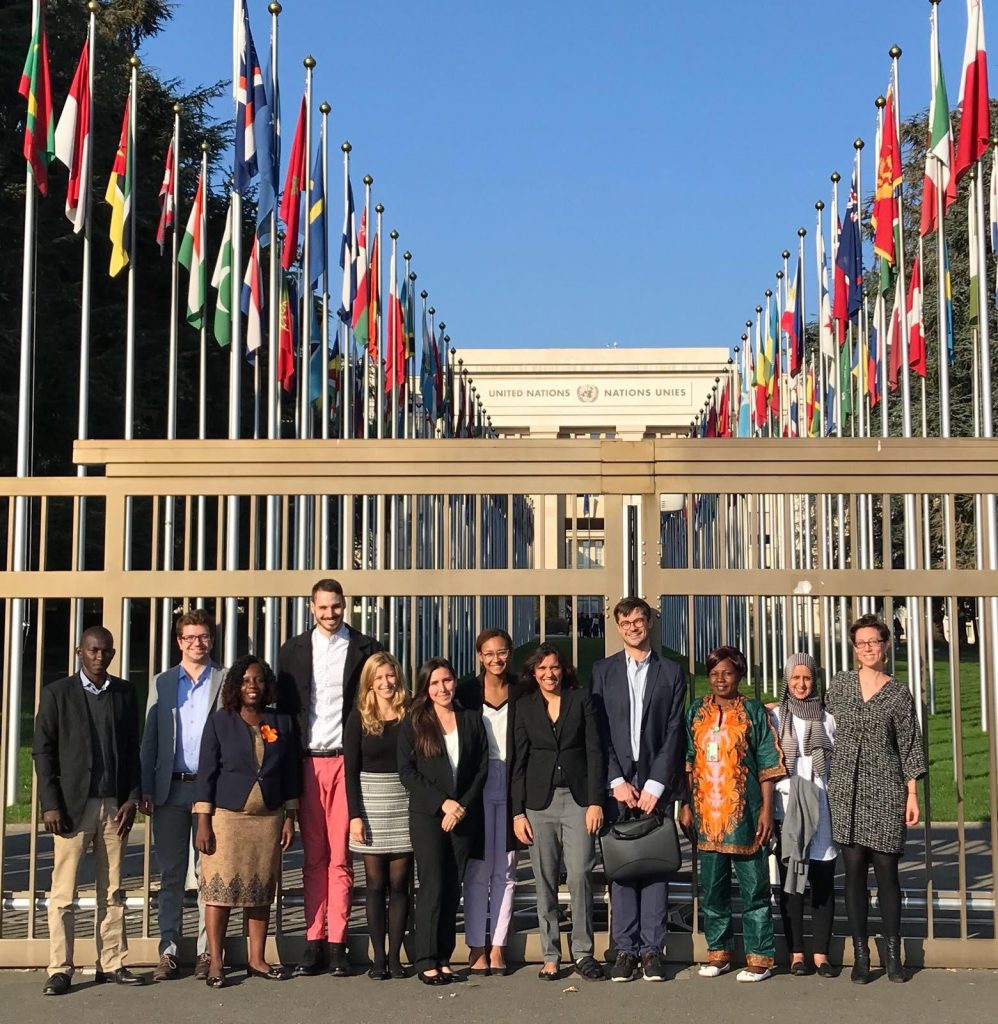 The week of October 8th, I had the chance to travel to Geneva alongside three other students from the Human Rights Clinic, our supervisors Sarah Knuckey and Alex Moorehead, and our partner Radhya Al-Mutawakel (a human rights advocate and Chairperson of Mwatana Organization for Human Rights) to advocate for human rights protection in Yemen in the lead-up to the pre-session of the Universal Periodic Review (UPR) of Saudi Arabia.
The UPR is a process which serves to review the human rights records of all UN member states every five years. It is a state-driven and cooperative mechanism in which the member state itself and civil society report on the state's human rights situation. After these documents are compiled, a meeting is held where all member states can ask questions on the human rights situation of the state under review and can give recommendations.
In the academic year of 2017-2018, the Clinic, together with Mwatana Organization for Human Rights, submitted a report on Saudi Arabia's role in the ongoing war in Yemen. The purpose of our trip to the UPR session was to bring the situation in Yemen to the attention of diplomats by meeting with them and discussing our report and recommendations, hoping that they will adopt one or more of them. As students we were fully engaged in the meetings and the preparation for them. This involved, for example, researching relevant background information on the country's position on the conflict in Yemen, preparing the relevant meeting materials, and actively participating by presenting and explaining our specific recommendations. We were really excited to see, that ultimately 11 countries made a reference to the conflict in Yemen in their recommendations to Saudi Arabia.
The trip was an amazing opportunity to learn more about how civil society can engage with UN mechanisms and to get hands-on experience in international human rights advocacy.
Sibel Uranues is an LL.M. student from Austria.