Andrew Hicks is an assistant professor of music at Cornell University. His research focuses on the  intellectual history of early musical thought from a cross-disciplinary perspective that embraces philosophical, cosmological, scientific and grammatical discourse in Late Antiquity and the Middle Ages, and spans the linguistic and cultural spheres of Latin, Greek, Persian, and Arabic. His first book, Composing the World: Harmony in the Medieval Platonic Cosmos, was published by Oxford University Press in fall 2016.  He has collaborated with Fr. Édouard Jeauneau on an edition of John Scottus Eriugena's Commentary and Homily on the Gospel of John (CCCM 166, Brepols 2008), and their collaboration continues with the forthcoming first edition of William of Conches' Glosulae super Priscianum (Brepols). His published essays range across the history of music theory, Pythagoreanism, the reception of Martianus Capella, textual criticism, and musical metaphors and modalities in Classical Persian literatures. His new book project, tentatively titled The Broken Harp: Musical Metaphor in Classical Persian Literature, focuses on the Near Eastern reception of Greco-Roman harmonic theory.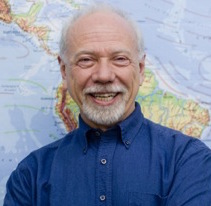 Bert Hansen was introduced to the history of science in an undergraduate course of Columbia College in 1964.  He earned his PhD in history of science at Princeton, and from 1974 to 2015 he taught history of science and history of medicine at SUNY-Binghamton, the University of Toronto, New York University, and Baruch College of CUNY.  He recently retired from teaching.  Hansen has published books on natural science in the late Middle Ages and on the graphic representations of medical progress in American popular culture.  His most recent articles examine Louis Pasteur's personal relationship to the fine arts.  Since the 1970s, he has had a pedagogic interest in using the monochord to illustrate the mathematical law of the vibrating string as an under-appreciated achievement of the Scientific Revolution, usually overshadowed by astronomy, kinematics, and dynamics.  This precise, quantitative relationship embodied the revolutionary idea that the mundane world of qualities, not just the celestial world, was a book written in the language of number.
Carlos Roberto Ramírez is a Cornell University Graduate School Dean's Scholar and a PhD candidate in Musicology in the Department of Music. Originally from Puerto Rico, Carlos earned a Bachelor of Music (summa cum laude), and Master of Music in Music History and Historical Keyboard performance at the Boyer College of Music and Dance (Philadelphia, PA). He was a Temple University President's Scholar, and was awarded the Milton Sutter Memorial Award in Music History in 2005. Broadly, his research aims to contextualize keyboard intabulations within the narrative of Early Modern music pedagogy—highlighting the relationship between vocal and instrumental practice—and demonstrates how humanist ideas introduced to Spain in the sixteenth century positioned musical praxis as a socio-cultural tool capable of shaping subjectivity and creating identity.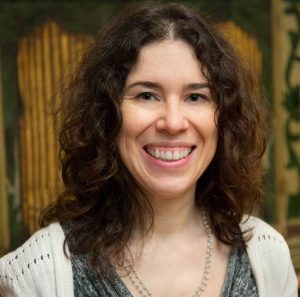 Carmel Raz is a postdoctoral research fellow at the Society of Fellows at Columbia University and lecturer in the department of music. She received her PhD in music theory from Yale in 2015, and holds a Masters degree in composition from the University of Chicago and a Diplom in violin performance from the Hochschule für Musik "Hanns Eisler" in Berlin. Her primary research interests focus on the music and neural science of the early Romantic period, in particular the influence of different theories of cognition on musical works, instrument design, and aesthetics. She is also interested in the influence of Common Sense philosophy on music theory in the Scottish Enlightenment, the interaction between experimental music and phonetics in the early twentieth century, and music in the Middle East. Her academic work has been recognized and supported by the Theron Rockwell Field Dissertation Prize, a Whiting Dissertation Fellowship, a Mellon Graduate Achievement Award, and the Baden Württemberg Stiftung. She has published articles in 19th-Century Music, Current Musicology, the Zeitschrift der Gesellschaft für Musiktheorie, and the Journal of Neo-Victorian Studies. Her chapters have appeared or are forthcoming in Nineteenth-Century Opera and the Scientific Imagination, The Routledge Companion to Music, Mind and Wellbeing: Historical and Scientific Perspectives, and Al-Andalus and its Jewish Diasporas: Musical Exodus.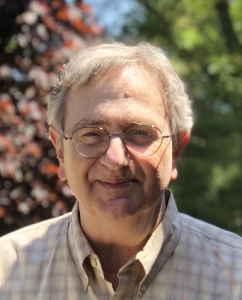 David E. Cohen  is Senior Research Scientist with the research group, "Histories of Music, Mind, and Body" at the Max Planck Institute for Empirical Aesthetics in Frankfurt, Germany. His research focuses on the history of music theory from Greek antiquity through the nineteenth century. A PhD graduate of Brandeis University (1993), he has held professorships at Columbia, Harvard, and Tufts Universities, and visiting professorships at Yale and McGill Universities. His article, "'The Imperfect Seeks its Perfection': Harmonic Progression, Directed Motion, and Aristotelian Physics" received the 2001 Best Publication award of the Society for Music Theory. Among his current projects are an essay about the musical note as the "element" of music, a study on Rameau's harmonic theory, and a book, The End of Pythagoreanism: Music Theory, Philosophy, and Science from the Middle Ages to the Enlightenment.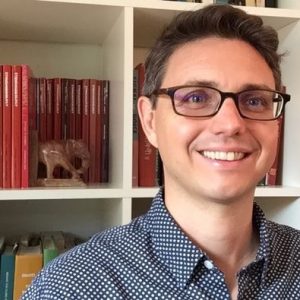 Eben Graves (Mellon postdoctoral fellow at Columbia University) is an ethnomusicologist with research interests in South Asian devotional performance, music theory, religious aesthetics, music and colonialism, and theories of commodification. He earned a Ph.D. in ethnomusicology at the University of Texas at Austin in 2014 with a dissertation studying padavali kirtan, a genre of Hindu devotional song and storytelling widely performed and enjoyed in the Indian state of West Bengal. Using ethnographic and historical methods, his current book project studies intersections between musical time and the temporal dimensions of devotional religion, cultural nationalism, and economic exchange in padavali kirtan. His research has been supported by fellowships from the American Institute of Indian Studies, the South Asia Institute at the University of Texas at Austin, and the Yale Institute of Sacred Music, where he was a Postdoctoral Fellow and Lecturer (2015-16). His research has been published in Ethnomusicology (forthcoming), the Journal of Vaishnava Studies, and Oxford Bibliographies Online: Hinduism. He is also an active performer in a range of styles and instruments from South Asia, with an emphasis on the Bengali khol.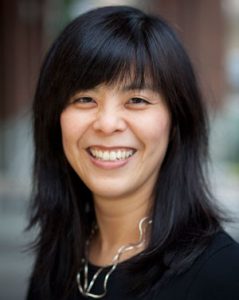 Eugenia Lean (associate professor, Department of East Asian Languages and Culture, Columbia) received her BA from Stanford University (1990), and her MA (1996) and PhD (2001) from UCLA. She is interested in a broad range of topics in late imperial and modern Chinese history with a particular focus on the history of science and industry, mass media, consumer culture, emotions and gender, as well as law and urban society.  She is the author of Public Passions: the Trial of Shi Jianqiao and the Rise of Popular Sympathy in Republican China (UC Press, 2007), which was awarded the 2007 John K. Fairbank prize for the best book in modern East Asian history, given by the American Historical Association. Professor Lean is currently researching a project titled "Manufacturing Knowledge: Chen Diexian, a Chinese Man-of-Letters in an Age of Industrial Capitalism," which examines the practices and writings of polymath Chen Diexian, a professional writer/editor, science enthusiast, and pharmaceutical industrialist.  She was featured in "Top Young Historians," History News Network (fall 2008) and received the 2013-2014 Faculty Mentoring Award for faculty in Columbia's Graduate School of Arts and Sciences. She is the Director of the Weatherhead East Asian Institute.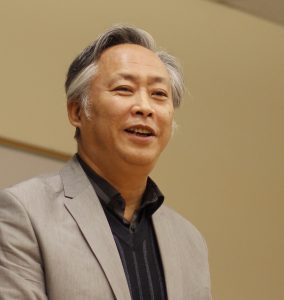 Guangming Li  is a scholar, performing artist, and educator.  His academic research has covered issues in archaeology and history, music and politics, world music theory, music ethnography, music cognition, music education, and performance theory.  He received his PhD in Music from University of California, Los Angeles (Los Angeles, CA, 2001), MA in Music from Wesleyan University (Middletown, CT, 1986), and BA in Erhu from the Central Conservatory of Music (Beijing, China, 1982).  He has taught courses of music aesthetics, music perception, music and nationalism, world music, Chinese instrumental music etc., at University of California, Los Angeles, University of Oklahoma, University of Pittsburgh, the China Conservatory of Music (Beijing, China), and currently serves as Director of the Bright Institute of Music.  Dr. Li has also organized and performed for various social and cultural events.  Among others, he was the Associate Director of "The New Millennium Summit of the United Nations Celebration" (2000) and the Chief Director and conductor of the "San Francisco Welcoming 2008 Beijing Olympic Torch Celebration" (2008).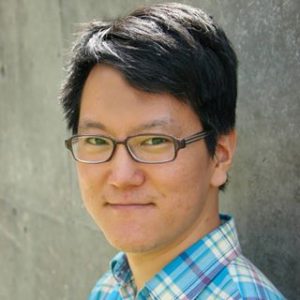 Joon Park is assistant professor at the University of Arkansas Music Department. His research interest includes the history of music theory, jazz analysis, and Baroque improvisation. His article on the pedagogical benefits of bringing a "jazz mindset" to the core music theory classroom will appear in Engaging Students. His article exploring the methodological differences between jazz and classical analysis will appear in Journal of Jazz Studies. Park has presented at national meetings of the Society for Music Theory and numerous regional conferences. Park received a PhD in Music Theory from the University of Oregon with a dissertation, "Music, Motion, Space: A Genealogy," and an MA in Music Theory Pedagogy and the BM in Music Theory from Eastman School of Music.
Kavita Sivaramakrishnan (assistant professor, Mailman School of Public Health at Columbia University) is a public health historian with a focus on the history of medical global health concerns. Her most recent research is on the cultural politics of aging in south Asia. Prior to joining the Mailman School faculty as assistant professor of Sociomedical Sciences, Kavita was a David Bell Research Fellow at the Center for Population Studies and Development Studies at Harvard University and also was awarded the Balzan Fellowship for her work on social inequalities and health by University College London. Her training in history at Trinity College, Cambridge University and experience in archival work, policy debates and public health practice in developing settings brings together a rich interdisciplinary perspective anchored in rigorous historical method.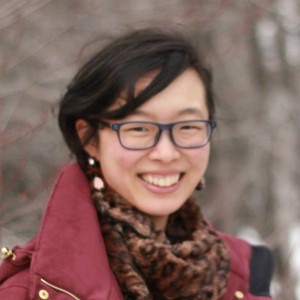 Lan Li (Presidential Scholar of Society and Neuroscience at Columbia University), is a historian of the body and filmmaker.  She received her PhD in Science Technology and Society Studies from the HASTS program at MIT.  There, she explored a comparative history of body mapping among practitioners in China and Britain throughout the 20th century.  Lan is particularly interested in how representations of peripheral sensation through hand-drawn maps cohered and conflicted with different understandings of health and disease.  As a documentary filmmaker, Lan has also collaborated with integrative practitioners in India, Brazil, and China.  She seeks to expand these collaborations across disciplinary and geographic boundaries.  Lan is an alumna of the Paul and Daisy Soros Fellowship for New Americans, and as a new Scholar in the Presidential Scholars in Society and Neuroscience program, will take on a comparative history of numbness.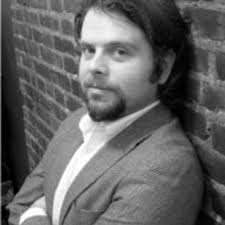 Mahir Cetiz earned his DMA degree from Columbia University where he studied with Fred Lerdahl, Fabien Levy and Tristan Murail.  He earned his undergraduate degree from Ankara State Conservatory, where he studied cello, piano, conducting and composition, and was a student at Fontainebleau in the session of 2011 and the recipient of the composition prize. Following graduate studies at the University of Memphis and Hacettepe University (Turkey), he lived in Manchester, UK for two years. As the recipient of "the musician of the year award" given by British Council, he studied and worked as a composer and performer, associated with Royal Northern College of Music. He currently teaches at Columbia University and works as a freelance composer and performer. His compositional discourse includes works for orchestra, pieces for acoustic ensembles of different sizes, as well as solo instrumental pieces and pieces for electronics. As an active conductor and pianist, Cetiz is continuously engaged with the performance of new music. His compositions have been performed by ensembles including the International Contemporary Ensemble, Ensemble Intercontemporain, New York Philharmonic, BBC Philharmonic and Zurich- Tonhalle Orchestra. As a composer, his interests include (but not limited to) Middle-Eastern and Indian traditional music, medieval polyphony and the perception of musical gestures.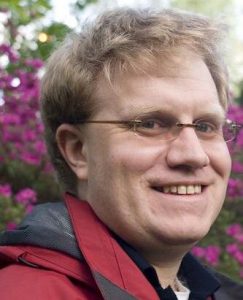 Matthew L. Jones (James R. Barker Professor of Contemporary Civilization at Columbia University), studies the history of science and technology, focused on early modern Europe and on recent information technologies. A Guggenheim Fellow for 2012-13 and a Mellon New Directions fellow for 2012-15, he is writing on book on computing and state surveillance of communications, and is working on Data Mining: The Critique of Artificial Reason, 1963-2005, a historical and ethnographic account of "big data," its relation to statistics and machine learning, and its growth as a fundamental new form of technical expertise in business and scientific research.  His publications include: "Querying the Archive: Data Mining from Apriori to Page Rank," in L. Daston, ed. Archives of the Sciences (Chicago, 2016); Reckoning with Matter: Calculating Machines, Improvement, and Thinking about Thinking from Pascal to Babbage (Chicago, 2016); "Improvement for Profit: Calculating Machines and the Prehistory of Intellectual Property," in Mario Biagioli and Jessica Riskin, eds., Nature Engaged: Science in Practice from the Renaissance to the Present (Palgrave-MacMillan, 2014); The Good Life in the Scientific Revolution (University of Chicago Press, 2006).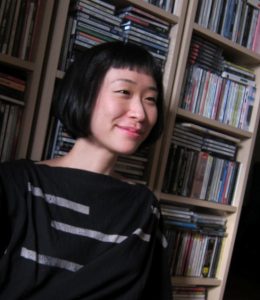 Miki Kaneda is an  assistant professor of ethnomusicology at Boston University. As a scholar and teacher, Miki aims to increase meaningful conversations between researchers and practitioners of sonic and visual arts in order to address the relationship between politics, culture, and the arts in ways that reach beyond institutional boundaries. Trained in musicology and ethnomusicology, her research interests and publication topics include the transnational flows of experimental music, graphic scores, art and the everyday, and media ecologies in postwar Japan. Her current book project, titled "The Unexpected Collectives: Intermedia Art in Postwar Japan," is an ethnographic and historical study that uses intermedia (a kind of multimedia art) as a vehicle to examine collaborative artistic and social processes in postwar Japan. Before coming to BU, Miki was a Postdoctoral Fellow at the Reischauer Institute of Japanese Studies at Harvard University, and a C-MAP Mellon Fellow at The Museum of Modern Art, where she was founding co-editor of the web platform, post.at.moma.org.
Nancy Yunhwa Rao (professor of music theory, Rutgers University) is one of the leading scholars in Chinese American music studies. Her work highlights the much-neglected musical history of Chinese in the United States, Canada, and Cuba.  Her research has led to writings on transnational issues in the production and opera performance in these Chinatown theaters.  She has mined immigration files for this research. Publications in this area can be found in Cambridge Opera Journal, Journal of the Society for American Music, Journal of 19th Century Music Review, as well as several collections of essays.  Her book, Chinatown Theater in North America  (University Illinois Press, 2017) includes analysis of playbills, performing networks, opera arias, stage spectacles, and more. As a music theorist, Rao has explored intersections between China and the West, in particular global perspectives in contemporary Chinese music. She has published on the use of music gestures, vocal style, and percussion patterns of Beijing opera in contemporary music by composers of Chinese origin.  Her study on the American composer, Ruth Crawford, won her a national award of best article in American music published in 2007 from the Society for American Music. She has continued in the direction of sketch studies, for which her publication can be found in Music Theory Spectrum, as well as Carter Studies Online.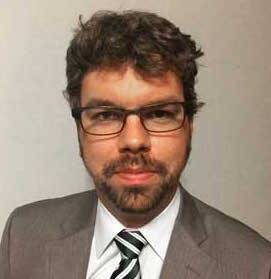 Nathan Martin is assistant professor of music theory at the University of Michigan, having previously held postdoctoral fellowships and teaching positions at Columbia, Harvard, the Katholieke Universiteit Leuven, the Hochschule für Musik Freiburg, and Yale. He received his PhD from McGill University's Schulich School of Music in 2009. His primary research interests are in the history of music theory and the analysis of musical form. To date, his published work on the history of music theory has concentrated on the theoretical writings of Jean-Philippe Rameau and their early French reception, particularly among such philosophes as Jean-Jacques Rousseau. In general, Martin approaches the history of music theory both as a branch of intellectual history (Geschichte der Musiktheorie) and through more practical engagements with historically informed analysis, style-bound improvisation, and model composition (historische Satzlehre).  He co-edits Music Theory & Analysis (since its inception in 2013) and is also the co-editor of Formal Functions in Perspective: Essays on Musical Form from Haydn to Adorno (forthcoming, University of Rochester Press). In 2014, his article "Rameau's Changing Views on Supposition and Suspension" won the Society for Music Theory's Outstanding Publication Award.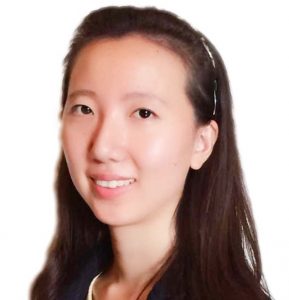 Qingfan Jiang is a third-year Ph.D. student in Historical Musicology at Columbia University. Her research explores how Jesuit missionaries transmitted musical knowledge between China and the West in the seventeenth and eighteenth centuries and how they helped to construct a global enlightenment. She is also interested in the music of Debussy and early music revival in fin-de-siècle France. She has presented papers at conferences in the United States, and abroad in Australia and the United Kingdom.
Sadegh Ansari is a fourth-year doctoral student in the Department of Middle East, South Asian, and African Studies at Columbia University. He has a  B.A. in Iranian Classical Music from the School of Performance Arts and Music in the College of Fine Arts, University of Tehran. His B.A. thesis was a commentary and critical edition of Kashf al-Awtār a Persian musical manuscript of the Gourkanid Court of Akbar. Sadegh also has an MA from Columbia's Department of Middle East, South Asian, and African Studies. His dissertation,"Pythagoras in Baghdad: Music Theoretical Writings of Ṣafī al-Dīn al-Urmawī, their Inception and Later Reception," addresses the manuscript traditions of two treatises from the mid-thirteenth century.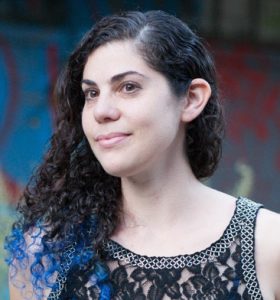 Zoe Weiss leads a diverse and busy life as a performer, teacher, and scholar. Currently based in the beautiful hills outside Ithaca, NY, she is a graduate student in musicology at Cornell University and an active performer on both viola da gamba and Baroque cello. Zoe's research interests are broad and include Elizabethan and Jacobean viol consort music, practices of amateur music making, historical music theory, and music cognition. She is a founding member of LeStrange Viols, whose CD of William Cranford's consort music was picked by Alex Ross as a notable recording of 2015.