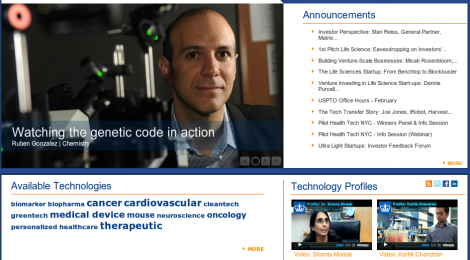 Technology transfer and related practices comprise an exciting field of career opportunities for those pursuing a Ph.D. in science. Columbia Technology Ventures (CTV) is the tech transfer office of Columbia University. Their core objective is to facilitate the transfer of inventions from academic research to outside organizations across research fields such as chemistry, biology, devices, nanotechnology, and material science. Teresa Fazio and Beth Kauderer of CTV will discuss non-traditonal career paths for science Ph.D.'s within tech transfer, along with an introduction to CTV's fellowship program.
The Fellows Program at CTV offers a unique opportunity for graduate students and post-docs to gain in-depth experience with university technology transfer and technology commercialization. Fellows work closely with CTV on a part-time, remote basis and are paid $20/hour while maintaining their graduate studies.
Wednesday, Feb 12th
12:00 PM
328 Havemeyer (Miller Room)
Lunch will be served!