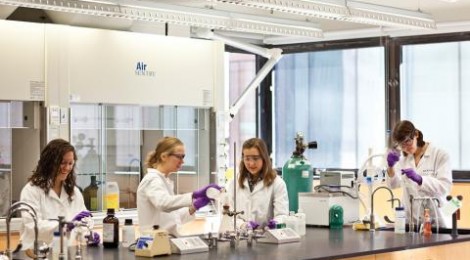 Interested in learning about careers in teaching?  Come to a panel discussion about the finding jobs and teaching at a variety of institutions, from large research institutes to small liberal arts colleges, and hear about the job hunt as well as the hiring process.  Have any questions you want answered!
Featuring:
Prof. Dina Merrer – Barnard College (New York, NY)
Dr. Brandi Cossairt – Post Doc, Owen Group (University of Washington, Seattle, WA)
Dr. Robin Grote – Post Doc, Danishefsky Group (Otterbein University, Columbus, OH)
Image courtesy of Barnard Website.