Congratulations on your acceptance to Columbia University! Over the next four years, you will discover your passions, you will learn and grow, and you will be challenged. At the same time, you will have a lot of fun! If you are excited about making great friends and learning more about Taiwan (even if you're not Taiwanese), then Columbia TASA is right for you!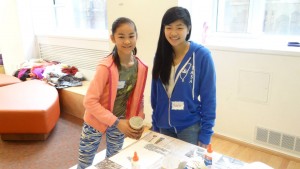 Interested in joining us? Keep an eye out for our applications on our listserv and Facebook page!
With about 10 openings per year, we recruit our new Organizational Committee Members (OCMs) in both the beginning of fall and spring semester. The OCMs play an integral role in the planning and execution of all of our events and programs.
We would also love for you to join our email list! Join our Facebook group to get up-to-date information about our fun outings and events, such as Games Night, Hot Pot, and New Year's Celebration!