---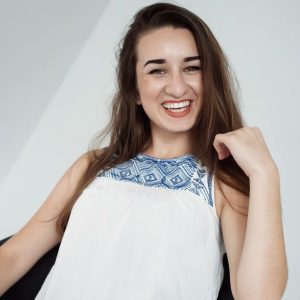 Jalileh Garcia is an undergraduate student at Columbia University pursuing a Human Rights major with a specialization in Latin America. She is originally from Honduras and is interested in transitional justice, intersectionality, and the interchange of immigration and human rights. She is an executive board member of Columbia University's Alianza, the Baha'i Club, and the Columbia Students for Human Rights (CUSHR).
---
Rowena Kosher is an undergraduate student at Columbia University School of General Studies. She plans to major in human rights with a possible focus on gender and sexuality studies. Following her undergraduate experience at Columbia, Rowena intends to apply to law school to continue her journey toward becoming a lawyer with a focus on human rights and immigration. Rowena is a passionate advocate and dedicates herself to volunteering. Most recently, she completed a year-long internship at a public law firm in Connecticut where she worked beside her mentor to represent victims of domestic violence and abuse in immigration and family cases. Rowena is excited to write for RightsViews as an undergraduate contributor given her long-time love of writing. Her writing can be found on her personal blog, fromvermiliontoviolet.wordpress.com, and at elephantjournal.com, where she is an occasional contributor.
---
Kyoko Thompson is a graduate student at SIPA concentrating in human rights and humanitarian policy. She holds a Master in Public Health from NYU and a Bachelor of Science in Molecular Biology from the University from Connecticut. Over the past year, she has interned for Marie Stopes International in Accra, Ghana, and the United Nations Population Fund here in Manhattan, where she contributed to the myUNFPA blog as well as publishable scientific products. Kyoko specializes in sexual and reproductive health, and is particularly interested in the relationship between women's health and women's rights worldwide. After SIPA, Kyoko intends to apply to law school to further her pursuits in international human rights and gender policy.
---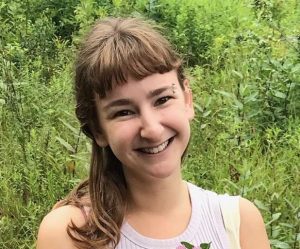 Laura Charney is a Master's student in Human Rights Studies at Columbia University's Institute for the Study of Human Rights. She completed her undergraduate degree in Archaeology, Anthropology, and Creative Writing at the University of Toronto, where she wrote her thesis on Imperial Feminism and Islamophobia in Post-Communist Europe and the United States. Laura has previously conducted archaeological fieldwork in northern Peru and worked in the Yukon Territory in museum programming. She is the Graduate Assistant of the Unpayable Debt working group at the Centre for the Study of Social Difference.
---
James Courtright is a Masters of International Affairs student at the School for International and Public Affairs pursuing a concentration in Human Rights and Humanitarian Policy. He is an American citizen, but has spent more than half his life living and working in Africa. Before attending Columbia University, James served in the Peace Corps for three years in southern Senegal and spent another year working as a freelance journalist based in Dakar, Senegal where his clients included The Christian Science Monitor, NPR, and Roads & Kingdoms. His previously published work is available at www.jcourtright.com. He is generally interested in communal conflict, migration, and historical memory and truth seeking in Africa.
---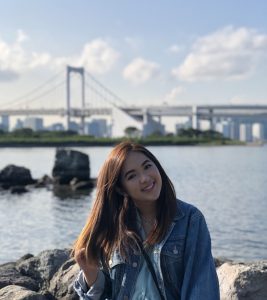 Juana Lee is currently pursuing her M.A. in Human Rights Studies at Columbia University. Her research focuses on the intersections between transitional justice, post-conflict reconstruction and corporate accountability. She holds a B.A. (Hons.) from Western University and has experience working with NGOs and non-profit organizations related to minority rights, education, peace and reconciliation.
---
If you are interested in becoming a staff writer for RightsViews, please contact the editors for more information on upcoming recruitment dates at rightsviews.columbia@gmail.com.