---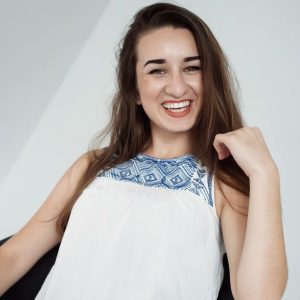 Jalileh Garcia is an undergraduate student at Columbia University pursuing a Human Rights major with a specialization in Latin America. She is originally from Honduras and is interested in transitional justice, intersectionality, and the interchange of immigration and human rights. She is an executive board member of Columbia University's Alianza, the Baha'i Club, and the Columbia Students for Human Rights (CUSHR).
---
Rowena Kosher is an undergraduate student at Columbia University School of General Studies. She plans to major in human rights with a possible focus on gender and sexuality studies. Following her undergraduate experience at Columbia, Rowena intends to apply to law school to continue her journey toward becoming a lawyer with a focus on human rights and immigration. Rowena is a passionate advocate and dedicates herself to volunteering. Most recently, she completed a year-long internship at a public law firm in Connecticut where she worked beside her mentor to represent victims of domestic violence and abuse in immigration and family cases. Rowena is excited to write for RightsViews as an undergraduate contributor given her long-time love of writing. Her writing can be found on her personal blog, fromvermiliontoviolet.wordpress.com, and at elephantjournal.com, where she is an occasional contributor. To contact Rowena, feel free to email her at rbk2141@columbia.edu.
---
If you are interested in becoming a staff writer for RightsViews, please contact the editors for more information on upcoming recruitment dates at rightsviews.columbia@gmail.com.