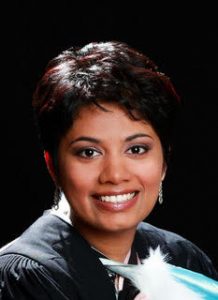 Ayesha Amin is a New Zealander currently pursuing a Master of Public Administration at Columbia University School of International and Public Affairs concentrating in International Security Policy. She holds a graduate degree in international relations and human rights, an L.L.B., and a B.A. in economics. Her interests include contemporary critiques of human rights, corporations and human rights compliance, and the right to self-determination.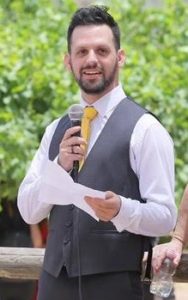 Ido Dembin is pursuing his master's degree in Human Rights Studies at Columbia University. He is focusing on the right to free speech in margins of society and the silencing of critical speech and conduct toward governmental policies in contemporary Israel. He is a Tel-Aviv University-educated lawyer (L.L.B.) with a background in international relations studies. Alongside his writing for RightsViews, Ido currently writes a blog for Israeli newspaper Ha'aretz aptly titled "Manhattan Project" and also writes for The Hottest Place in Hell and Saloona online magazines. Ido previously worked as a lawyer for several high-profile law firms in Israel, served as a policy adviser to Israeli ambassador to the OECD and UNESCO in Paris, and founded the Housing Department at TAU's Student's Association. He is a passionate political activist and writer who solemnly believes that, as Thomas Wolfe once wrote, "You have reached the pinnacle of success as soon as you become uninterested in money, compliments, or publicity." He's not quite there yet, though. Ido can be reached on his Facebook page or by email at id2300@columbia.edu.
Olivia Heffernan is a student at Columbia University School of International and Public Affairs concentrating in social and urban policy and specializing in journalism. She is president of the Criminal Justice Reform Working Group (CJR) and has previously worked for human rights-related nonprofits. Olivia is originally from Washington, D.C., but she has spent multiple years living abroad.
Rowena Kosher is an undergraduate student at Columbia University School of General Studies. She plans to major in human rights with a possible focus on gender and sexuality studies. Following her undergraduate experience at Columbia, Rowena intends to apply to law school to continue her journey toward becoming a lawyer with a focus on human rights and immigration. Rowena is a passionate advocate and dedicates herself to volunteering. Most recently, she completed a year-long internship at a public law firm in Connecticut where she worked beside her mentor to represent victims of domestic violence and abuse in immigration and family cases. Rowena is excited to write for RightsViews as an undergraduate contributor given her long-time love of writing. Her writing can be found on her personal blog, fromvermiliontoviolet.wordpress.com, and at elephantjournal.com, where she is an occasional contributor. To contact Rowena, feel free to email her at rbk2141@columbia.edu.
If you are interested in becoming a blog writer for RightsViews, please contact the editors for more information on upcoming recruitment dates at rightsviews@columbia.edu.