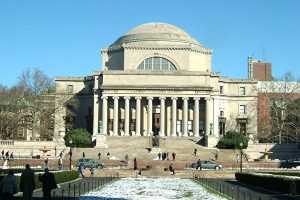 As a former student of Columbia University, I have always felt a strong connection to this prestigious institution. After completing my studies, I wanted to find a way to continue to be a part of the Columbia community and to share my experiences with others. That's when I decided to create this blog.
Through this blog, I hope to provide an inside look into life at Columbia University. I plan to share my personal experiences as a student, my thoughts on various academic and social events, and my interactions with faculty members and fellow students.
One of the things I loved most about Columbia was the diverse student body. I had the opportunity to interact with people from all over the world and from different backgrounds. This diversity brought richness to my education that I will always cherish. I hope to highlight this diversity on my blog and share stories of some of the amazing people I met during my time at Columbia.
In addition to sharing my experiences, I also want to use this blog as a platform for exchanging ideas and communicating with others in the Columbia community. I welcome comments and feedback from current and former students, faculty members, and anyone else who is interested in learning more about life at Columbia University.
Although this blog is not affiliated with Columbia University and is a non-profit organization, I still take pride in being a part of the Columbia community and sharing my experiences with others. I hope that my blog can serve as a source of inspiration and information for anyone who is interested in this wonderful institution.
Thank you for visiting my blog and I look forward to hearing from you soon.