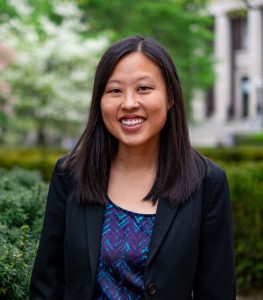 Download CV (PDF, updated 07.2023)
I am currently a Provost's Postdoctoral Fellow in the Department of Sociology at the University of Pennsylvania. I received my PhD in Sociology from Columbia University in 2021.
I study race and immigration, with a focus on (1) the outcomes and racialization of immigrants and the second generation, and (2) intergroup relations and racial attitudes, particularly (though not exclusively) as these areas pertain to Asian Americans. My dissertation examined identity, diversity, and inequality through the lens of independent educational consultants – professionals that families and students hire to guide them through the college application process.
Prior to undertaking doctoral studies in 2016, I worked at the National Association of County and City Health Officials, where I helped local health departments advance health equity and social justice through community health improvement planning. Previously, I also served as a Public Health Association Program fellow at the Centers for Disease Control and Prevention, conducting on-the-ground public health investigations in Michigan. I hold a Master's of Public Health from the University of Michigan School of Public Health, and a Bachelor of Arts in Public Health and French from the University of California at Berkeley.