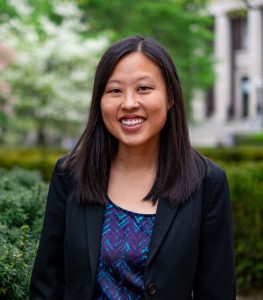 I am currently a Provost's Postdoctoral Fellow in the Department of Sociology at the University of Pennsylvania. I received my PhD in Sociology from Columbia University in 2021.
My research focuses on race, ethnicity, and immigration. My first solo-authored paper, "Negotiating the workplace: second-generation Asian American professionals' early experiences", appears in the Journal of Ethnic and Migration Studies. My work has also appeared (or is forthcoming) in RSF: The Russell Sage Foundation Journal of the Social Sciences, The ANNALS of the American Academy of Political and Social Science, and Ethnic and Racial Studies.
Prior to undertaking doctoral studies, I worked at the National Association of County and City Health Officials (NACCHO), where I helped local health departments advance health equity and social justice through community health improvement planning. Previously, I served as a Public Health Association Program fellow at the Centers for Disease Control and Prevention. I hold a Master's of Public Health from the University of Michigan School of Public Health, and a Bachelor of Arts in Public Health and French from the University of California at Berkeley.