Tiffany J. Huang is a PhD student and Paul F. Lazarsfeld Fellow in the Department of Sociology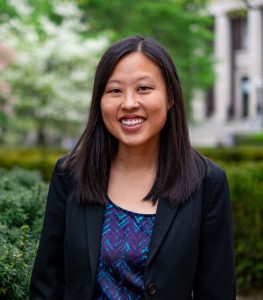 at Columbia University. Her current research focuses on race and immigration. Her most recent paper, "Negotiating the workplace: second-generation Asian American professionals' early experiences", appears in the Journal of Ethnic and Migration Studies. Her work has also appeared (or is forthcoming) in RSF: The Russell Sage Foundation Journal of the Social Sciences, The ANNALS of the American Academy of Political and Social Science, and Ethnic and Racial Studies.
Prior to undertaking doctoral studies, Tiffany worked at the National Association of County and City Health Officials (NACCHO), where she helped local health departments advance health equity and social justice through community health improvement planning. Previously, she served as a Public Health Association Program fellow at the Centers for Disease Control and Prevention.
She holds a Master's of Public Health from the University of Michigan School of Public Health, and a Bachelor of Arts in Public Health and French from the University of California at Berkeley.