by Prakruti Joshi
After a grueling exam week, came the much-needed winter break. My holiday season kickstarted with a not-so-traditional Christmas dinner with friends from the LL.M. Program. A motley bunch, we discussed our festivities and holiday traditions over jeon (a Korean street delicacy), all-American Christmas turkey, French wine, and Austrian sweets. We also attended the mass and Christmas concert at the Cathedral of St. John the Divine in our very own Morningside Heights, which featured renowned musical compositions, including those of Mozart. We found the Cathedral's Medieval and symbolic architecture fascinating, and resolved to go back to learn more about it.  
I then traveled with Nidhi, my friend from the LL.M., to the Southern Region of the United States. What started off as a "trip for the sunshine" to take a break from wintry New York, ended up in a delightful journey that was just as culturally enriching as it was gastronomically pleasing.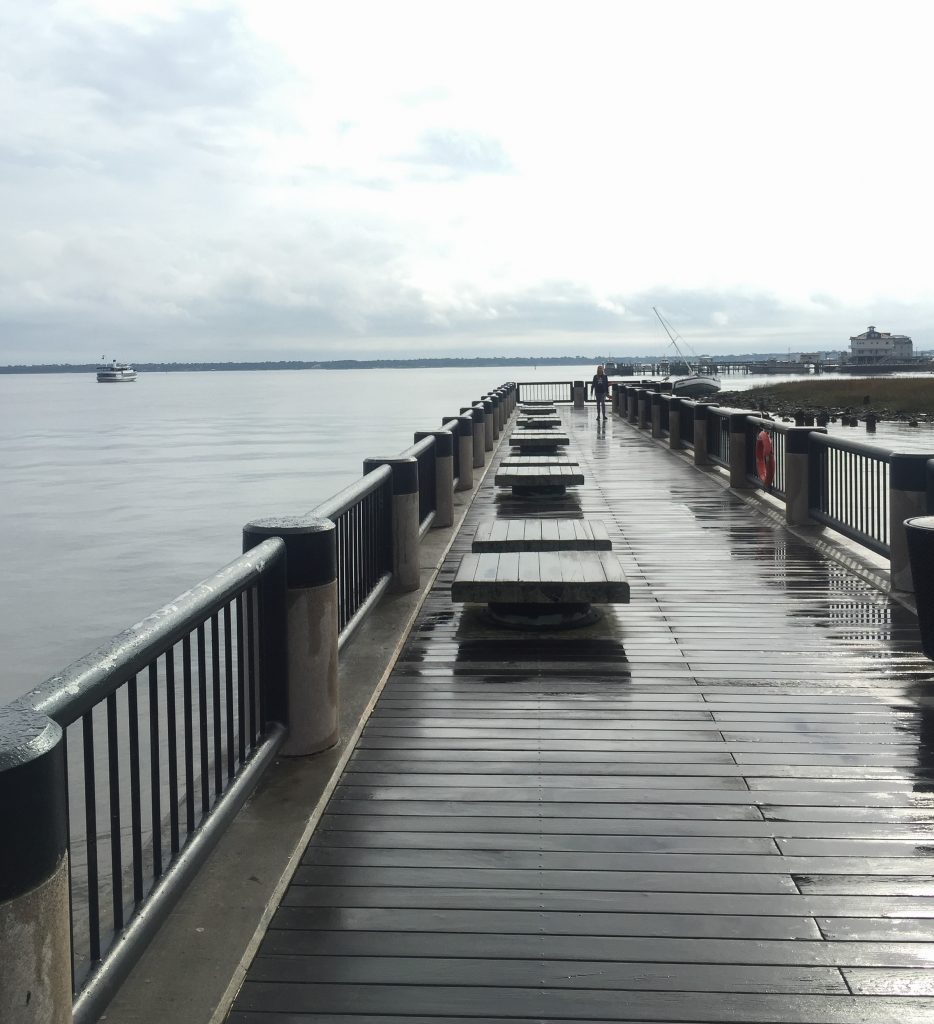 Our first stop was Charleston – a South Carolina town frozen in time, on the banks of the Cooper River. Walking through its famous "rainbow streets" lined with Georgian style antebellum houses, we heard fascinating stories of their guests and occupants – which included George Washington and Susan-Pringle Frost, a leader in the movement for women's suffrage in the US.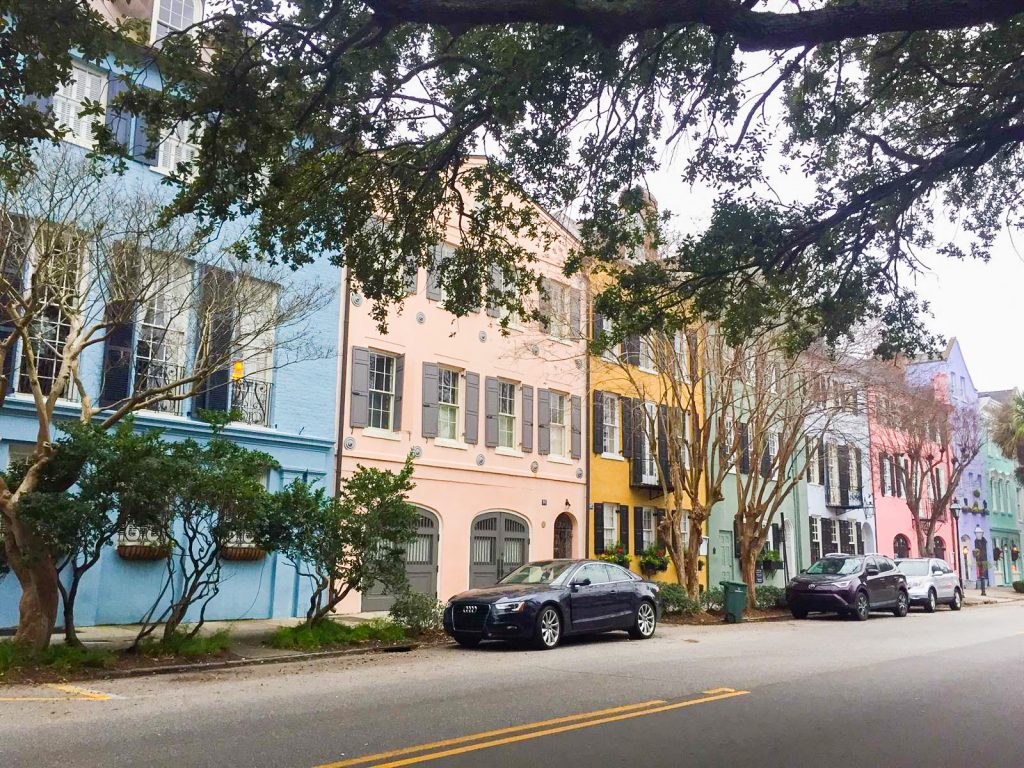 We explored the history of Charleston through its many museums such as the one in the Old Provost and Exchange House: a building that was used as a customs office, a prison dungeon and even a gunpowder magazine. Particularly fascinating were the exhibits on the Pirates (the notorious Blackbeard once held ships hostage on the banks of the Cooper), the Declaration of Independence and the Constitutional Convention – which took us back to some of Professor Sanger's IAL classes! Visiting the slave auction gallery museum was a thought-provoking experience. A lesson in gender, race and political dynamics of the Deep South, the exhibits included audio interviews with emancipated people of color narrating their tales from an era when slave trade contributed immensely to the commerce in Charleston. This compelled us to draw parallels to forms of modern-day bonded labor or debt slavery that still exist in some parts of the world.
After a long day of exploration, we would come back to a traditional meal of delicious Charleston grits with a side of plantain fries and benne wafers on King's Street.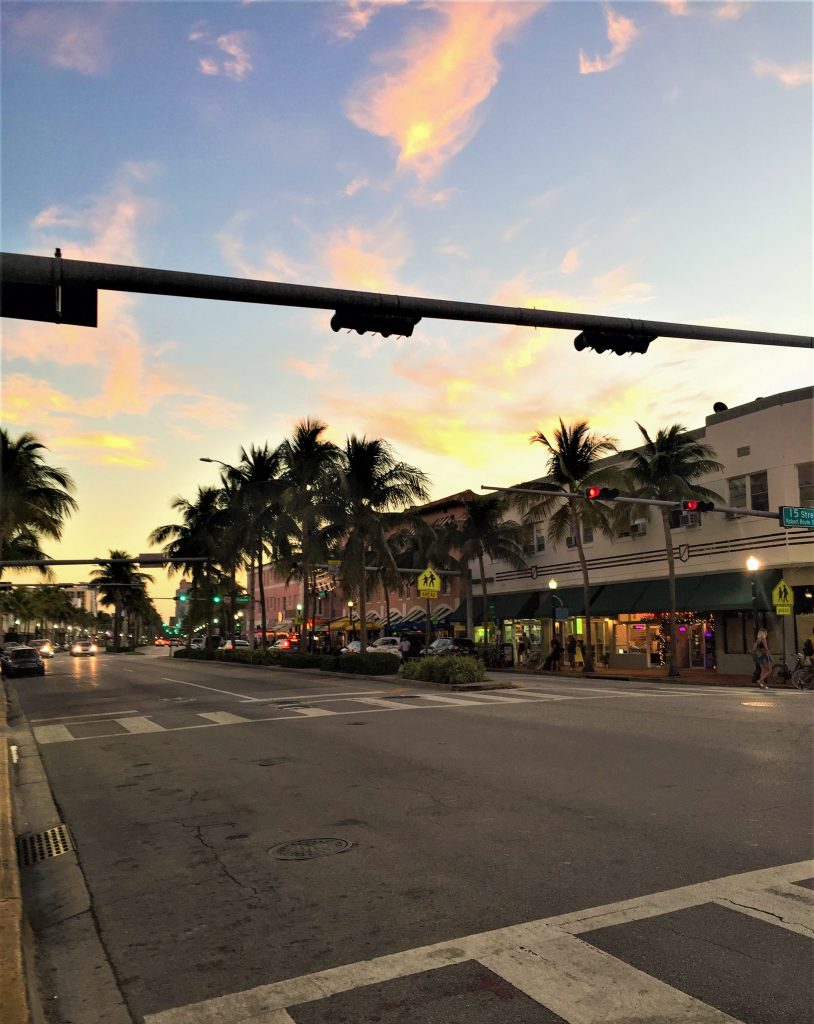 Our next stop was Miami. Our hostel was located in the heart of the Art Deco District in South Beach, famous for its whimsical retro architecture – exemplified by the Versace Mansion and Lincoln Theater.  I realized that one of the few other surviving art deco neighborhoods in the world was in my hometown, Mumbai!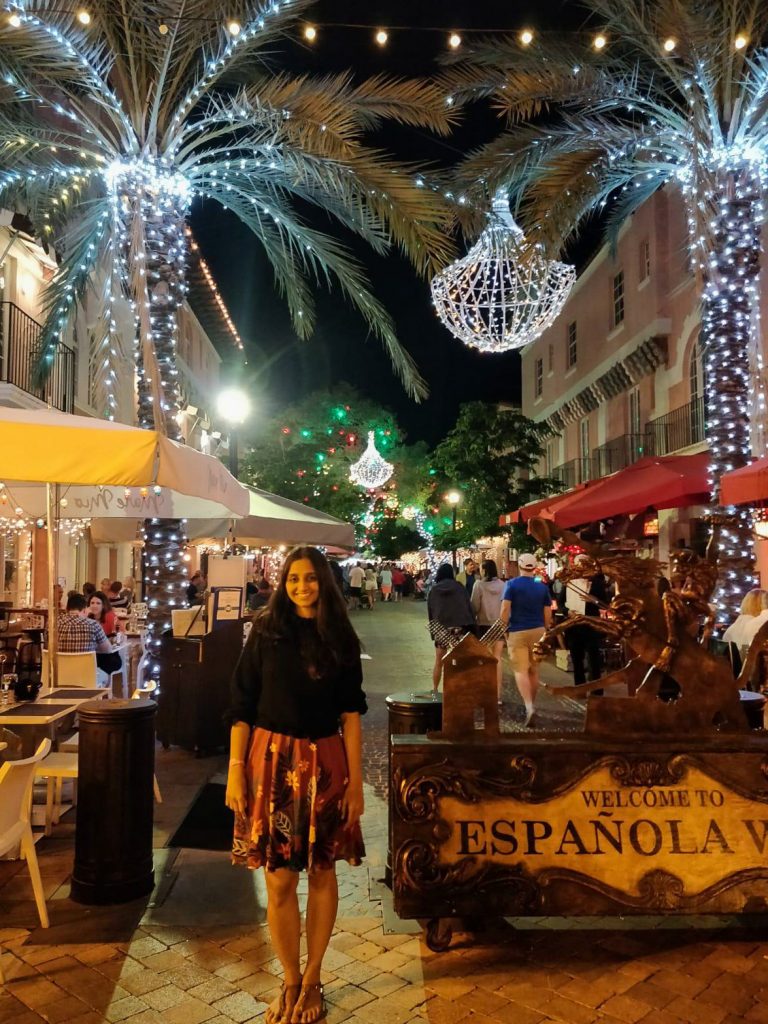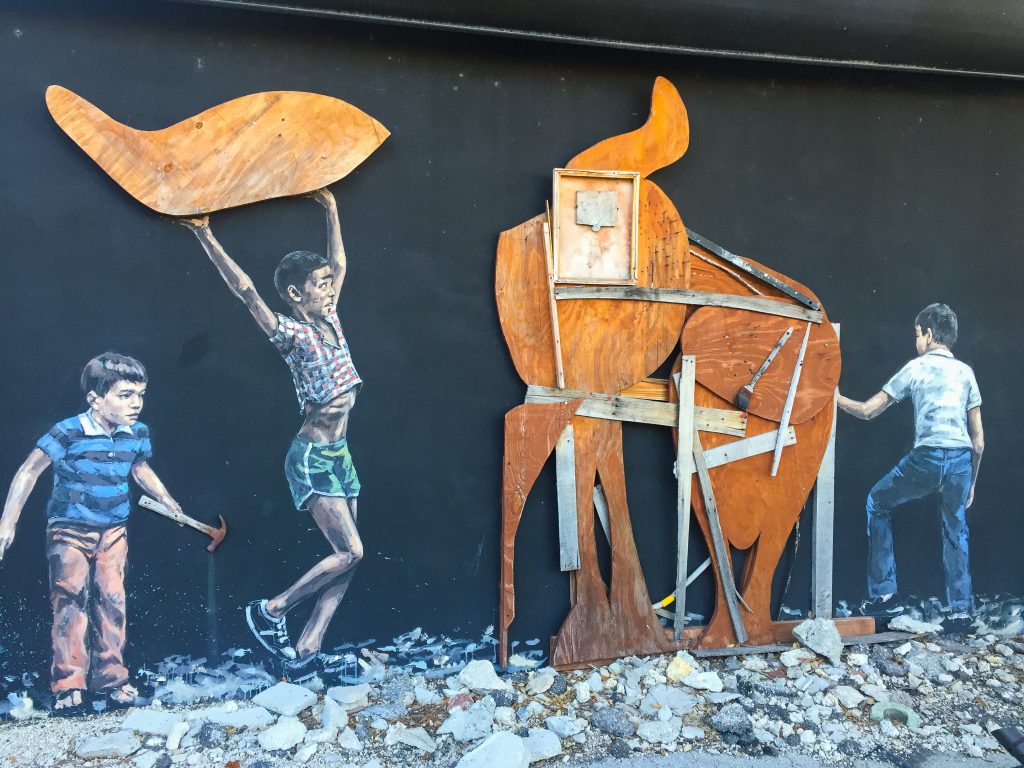 Soaking up some sun in South Beach and trying Spanish food on Ocean Drive and Española Way made for some great memories. Giselle, our fellow LL.M. who's familiar with Miami, joined us and moonlighted as our local guide.  She took us through the lanes of Wynwood, known as the biggest open-air art museum in the world. We were surrounded by graffiti and murals created by artists from all over the world. Previously a neighborhood suffering from economic decline, it is now an urban oasis of art and culture buzzing with tourism thanks to its artistic rehabilitation in the 2000's. The detail on each painting in Wynwood and their imposing size was stunning. We looked for traces of each artist's signature style, ranging from Kobra's Brazilian flag to Faith47's sublime greyscale art.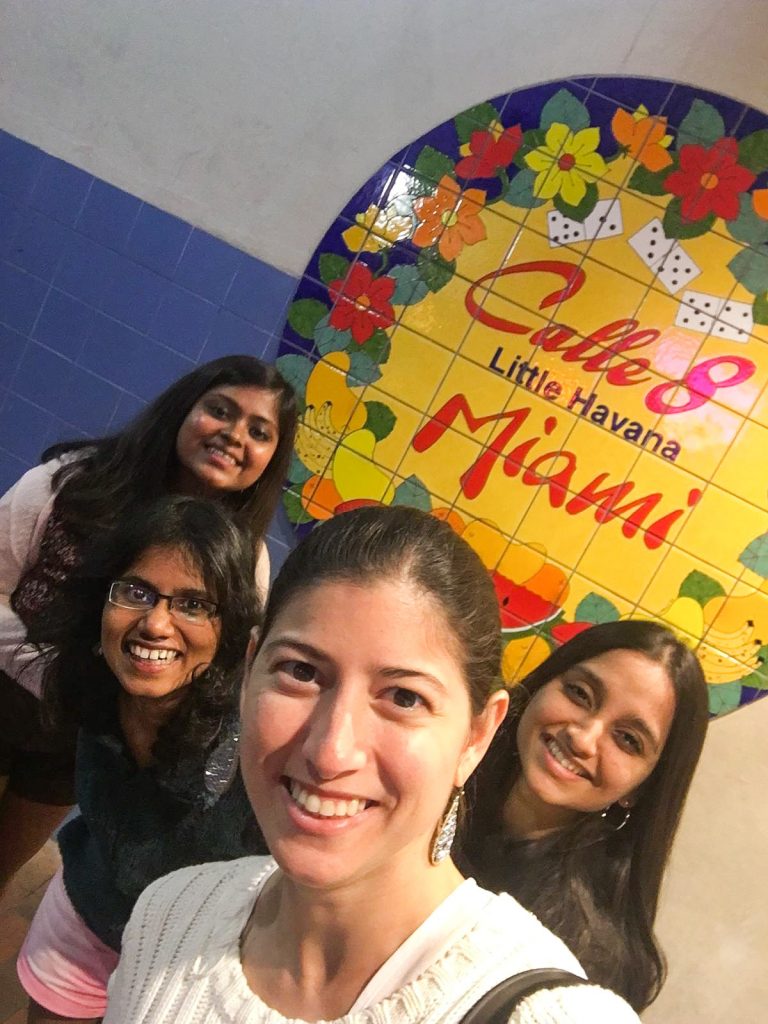 We ended our day in Calle Ocho, situated in Little Havana. We enjoyed some delicious cocktails at "the world famous" Ball and Chain, a depression-era Cuban Nightclub, while watching a Latin fusion band perform with conga drums and a jazz-style bass and keys.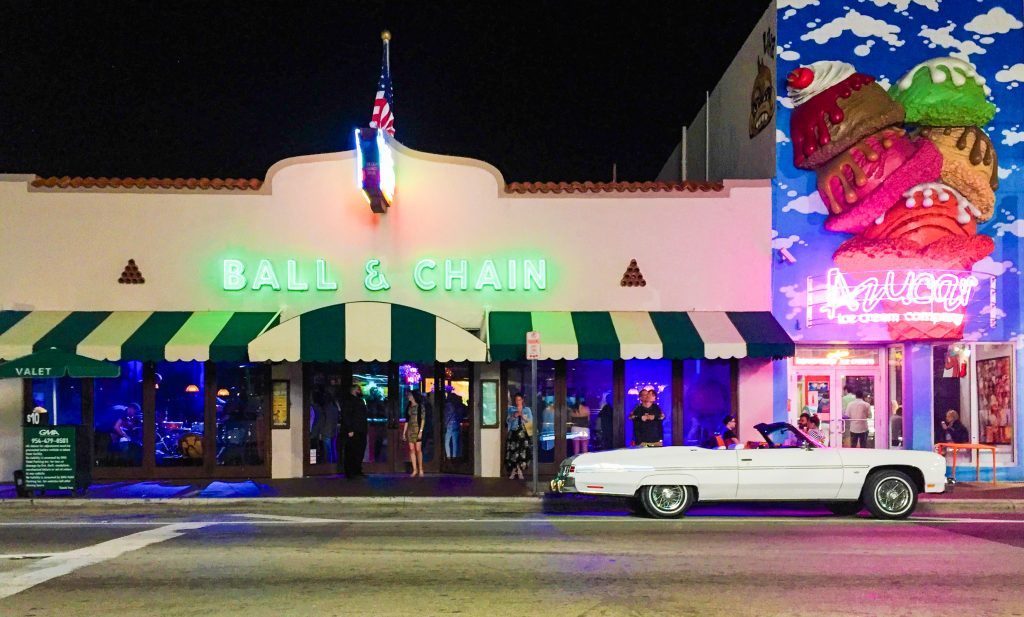 After a quick stop at the Orlando Universal Studios for the persistent Potterhead in us, we headed to our last destination – New Orleans in Louisiana.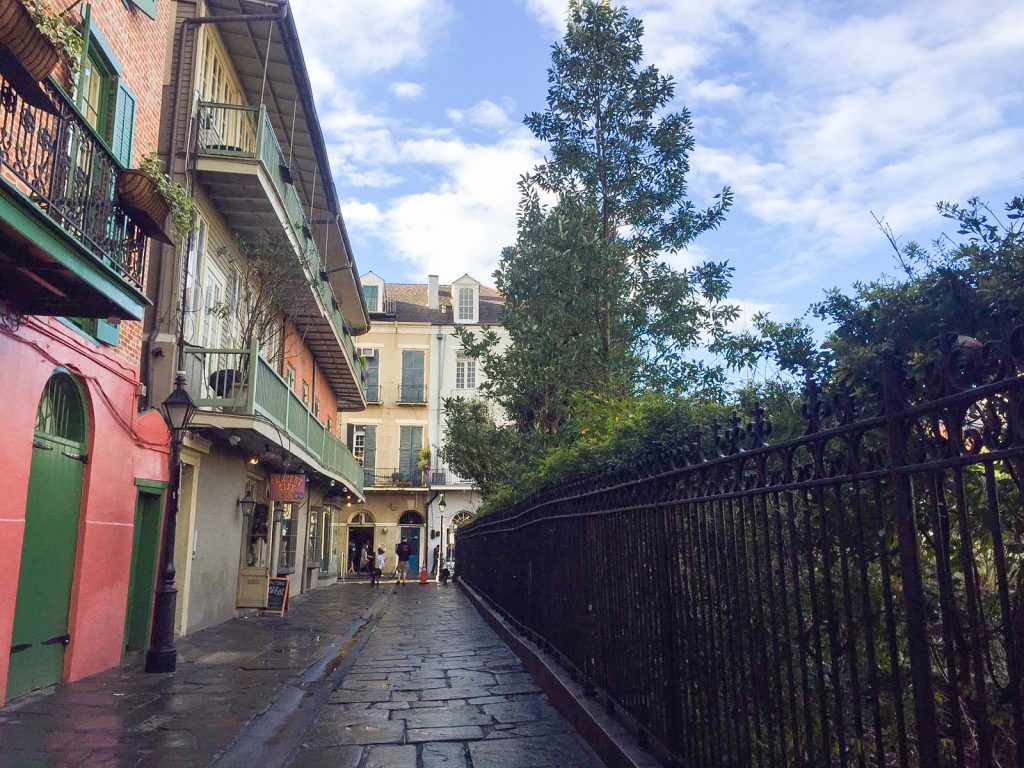 A few hours in NOLA were enough to reveal to us why it inspired great painters and writers including F. Scott Fitzgerald and Nobel Laureate William Faulkner. With it its magical artistry, voodoo shops, jazz bars and Parisian architecture, New Orleans was our instant favorite!
India House, a backpacker's hostel from the 1950s was our home in New Orleans. The living room, complete with a lilting fireplace, was full of Mardi Gras themed knick-knacks and memoirs left by the travelers from over the world through the years, painting a picture as diverse as the conversations among the hostel's many guests.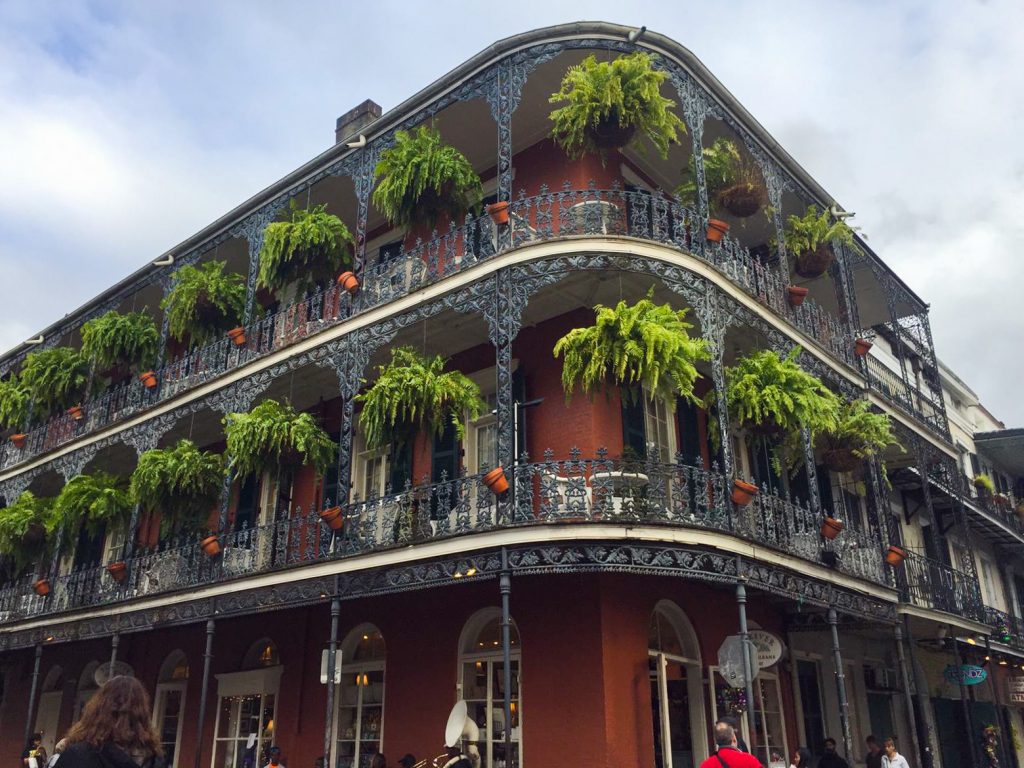 We set off for the French Quarter in a Street Car, the best way to get by in NOLA.  After a walk in the waterfront park along the Mississippi River, we dug into our first beignet at Café Beignet, trying to navigate through the generous heaps of powdered sugar without making too much of a mess, amusing the locals while at it. Our walking tour host, a former theater artist and historian, took us through the charming French Quarter. Some of our favorites included Dr. Dupas' 'haunted' apothecary, Brennan's – a decades-old wine cellar destroyed by Hurricane Katrina, and the iconic equestrian statue of Jackson Adams, a replica of the statue in Washington D.C. by the same sculptor, Clark Mills. Our guide also pointed out Tennessee Williams' Toulouse Street room to us, where he is said to have composed his play A Streetcar Named Desire (the inspiration for the eponymous 1951 film). We also attended a performance by folk-rock and blues artist George Ezra (and later tried our own karaoke!) in the vibrant Bourbon Street area.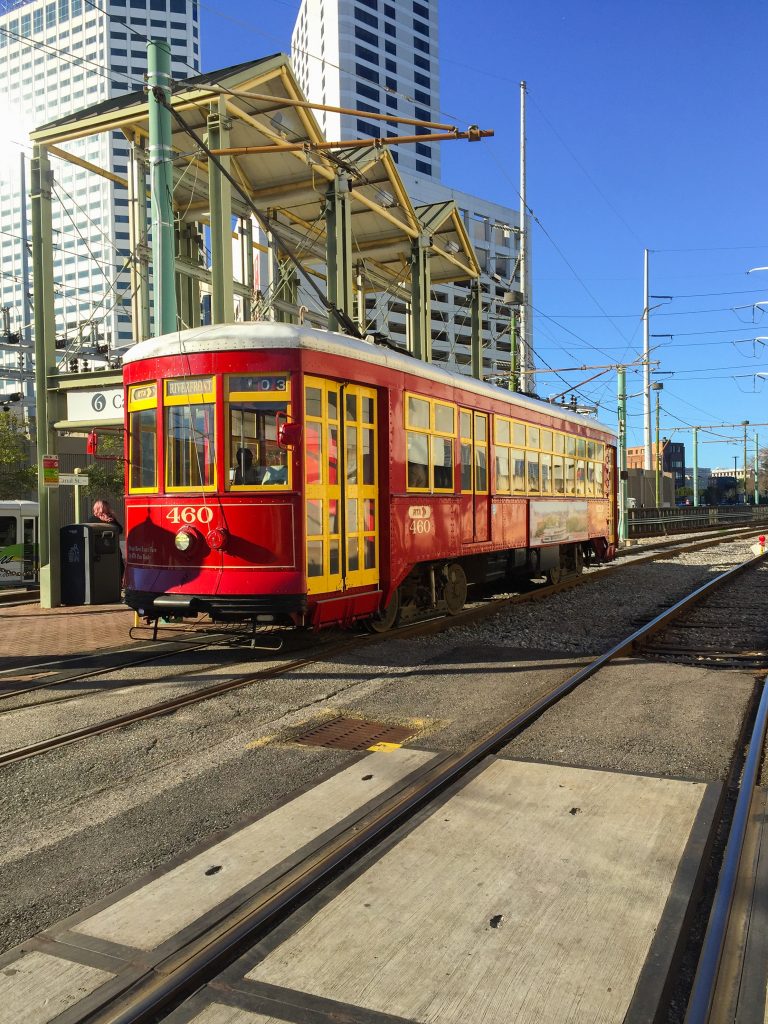 We had our first rendezvous with Creole and Cajun food. The confluence of Spanish, French and American cooking meant that the Big Easy has something for everyone – chicken gumbo, shrimp or just a good old hash browns with Creole seasoning.
I'm grateful to have been able to spend my winter break among people and places learning about different cultures – making it a truly unforgettable part of my LL.M. year.
Prakruti is an LL.M. student from India, who practiced as a litigation attorney in Mumbai. At Columbia, she is exploring the areas of international arbitration and sustainable investment.