With new New Yorkers in mind, members of the OGP team compiled a list of their go-to places around the city. You'll find a noodles, parks, and pizza all within these OGP picks!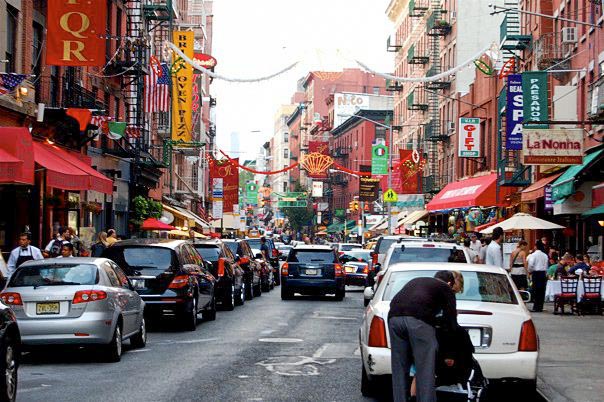 Alison Sherwin, Director of Academic Affairs & the J.S.D. Program
Activity: Need a break from the city? Take Metro-North a few stops to Tarrytown. It has a fantastic main street with a wide array of restaurants and shops.
Restaurant: No specific places, but do as my grandmother taught me and go to Chinatown for dim sum and then walk to Little Italy for cannoli and/or gelato! 
NYC Tip: Your subway pass can take you everywhere. From the US Open in Flushing Queens (I'll be there Labor Day weekend!), to Coney Island for hot dogs and the beach, to baseball games and restaurants/grocery stores for almost every variety of food imaginable, the subway is your tour guide. Use those beautiful fall weekends to explore all five boroughs of your new city.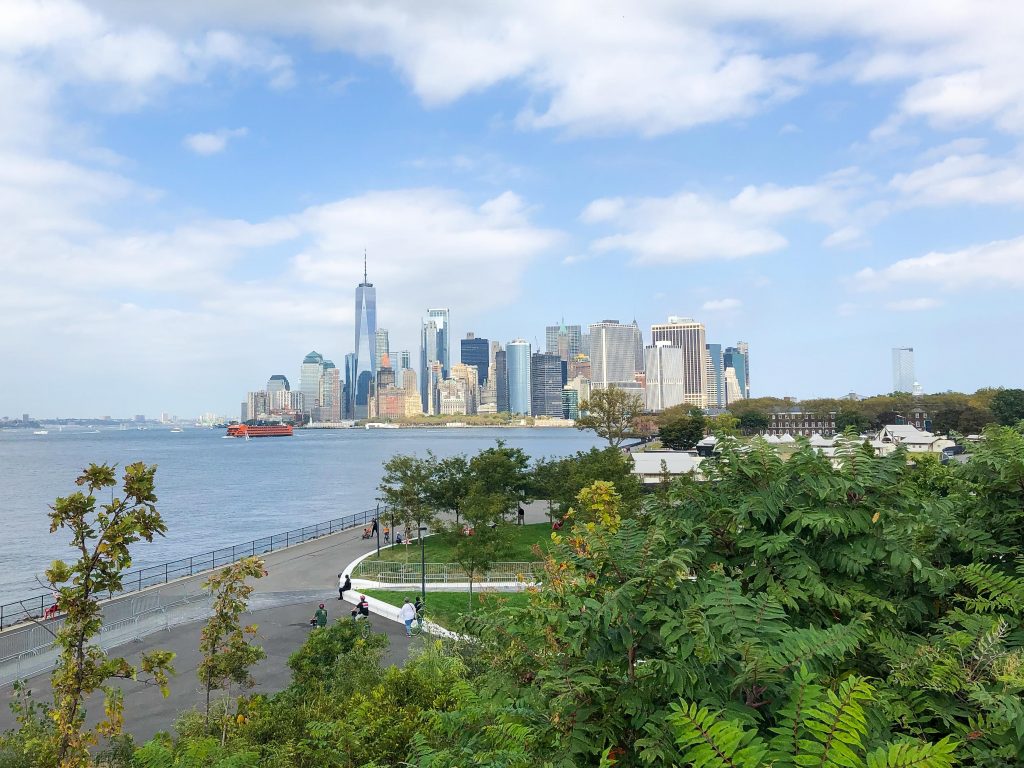 Amanda Roden, Assistant Director of the Executive LL.M. Program and Marketing
Restaurant: One of my favorite Italian places (and there are quite a few on that list) is Frank in the East Village. Cozy (read: small and dark) interior, amazing pasta, fresh burrata, a good wine selection, and a rather funny chef on Instagram.
Shop: Global Table in Soho is an adorable little shop full of ceramics and interesting kitchenware from all over the world that is not too expensive.
Activity: For great views and the feeling of getting-away, head to Governors Island, a 172-acre island in New York Harbor. There are national monuments, grills, bikes, hammocks, even glamping! Get there by ferry from lower Manhattan. Ferries depart about every 30-40 minutes.
Secret Place: The Russian Anyway Cafe is a truly magical place. Come for the ambiance and cool-factor, stay for the nightly live music and carafes of infused vodka.
NYC Tip: Looking up as you walk around makes you look like a tourist, but don't forget to look up and around every once in a while. It's easy to get caught up in the regular day-to-day, fight your way on to the subway, walk quickly past people on the sidewalk pace of living in NYC. But it is exciting to live in a place that many people come just to see, where countless movies are filmed and about which hundreds of books are written. Remember to enjoy the things the tourists are here to see!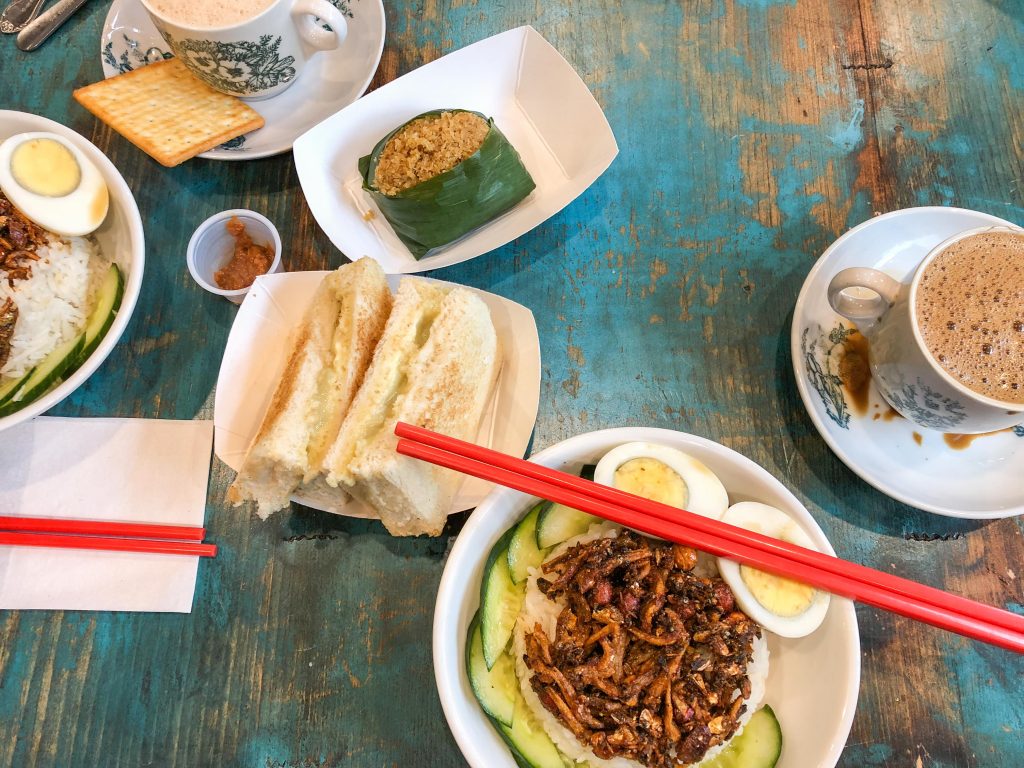 Averi Israel, Assistant Director of Communications
Restaurant(s): I'm very glad most of my favorite restaurants survived the pandemic: Kopitiam for Malaysian, Pig and Khao for Filipino, Her Name is Han for Korean, Oasis Jimma Juice Bar for smoothies, and Nocciola for Italian!
Then there's The Russ & Daughters Cafe, where everything is perfect: the interior design, the graphic design, the service, the presentation of the food. Everything. And the apricot challah bread pudding… I tell my friends, this is where I take people I love.
And finally, in the LES, the Essex Market is a great place to go if you're hungry! My friend Pilar owns the restaurant Mille Nonne, which has delicious plant-based pasta dishes. The lofted area above the market's shops is also a nice spot to hold group meetings. 
Ben Churchill, Program Coordinator
Restaurant: Patsy's Pizza (there are several). If you want New York style pizza, this is one of the best. There are several contenders (like Grimaldi's and Lombardi's), and Patsy's has a familial link to them. New York is known for its pizza, but don't be fooled by the many, many bad pizza restaurants in the city! You can't go wrong with Patsy's.
Shop: The MoMA design store. It is located directly across the street from the Museum of Modern Art. For unique and well-designed home décor and gifts, this is a good place to go. You might find gifts for family and friends, or things to decorate your apartment.
Activity: The New York Botanical Garden. There is always something to see here, no matter the time of year, particularly in their greenhouse. The grounds are very large, and one of my favorite places to walk when the weather is nice is in their "native forest" area that is representative of what New York looked like before it was settled.
NYC Tip: Use your Columbia ID to get into as many museums as you can while you are here!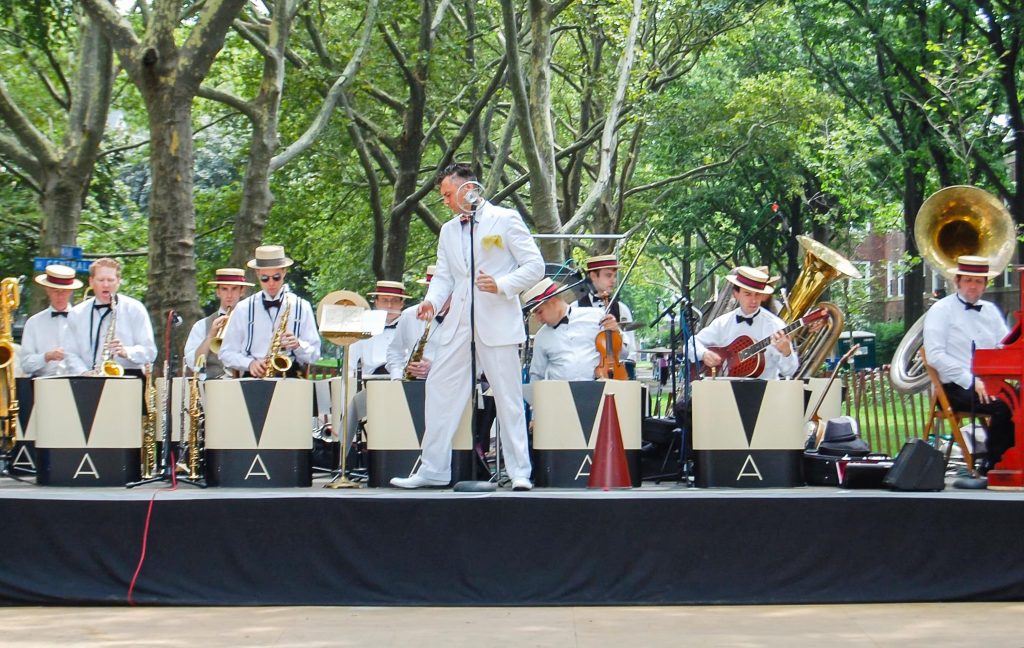 Danielle Flores Benzerga, Graduate Degree Programs Officer
Jill Casal, Executive Director, Office of Graduate Degree Programs 
Restaurant: Hometown Bar B Que in Red Hook, Brooklyn. After your obligatory IKEA trip, head down the street a block to this amazing barbeque restaurant (and bring your appetite!).
Activity: Holidays are very festive in New York—no matter what you celebrate! Be sure to celebrate Thanksgiving in true American fashion: eat turkey, gather with friends and family, and play a pick-up game of American football in a park. Take a short trip just north of the city around Halloween to Sleepy Hollow and visit the Great Jack O'Lantern Blaze. Or take a subway ride out to Dyker Heights in Brooklyn just before Christmas to see some truly amazing Christmas light displays.
Secret Place: Two great outdoor spots in Brooklyn: The Brooklyn Heights Promenade and Brooklyn Bridge Park. The Promenade overlooks all of lower Manhattan on one side, Governors Island on the other, and in the middle—the Statue of Liberty; the views are stunning! The 2/3/4/5/A/C/R trains all get you there (Borough Hall, High Street, or Court Street stops depending on the line). Below the Promenade, you will see former piers along the East River that have been transformed into the vast and beautiful Brooklyn Bridge Park. Playgrounds, running paths, soccer fields, and more make for a lovely day on the river.
NYC Tip: When I lived in Brooklyn, part of my running route took me across the Brooklyn Bridge (there's a great bike and footpath above the roadway—everyone should go across the Brooklyn Bridge at least once in their lives!). If you want to "be a New Yorker" and not a tourist when crossing the bridge, be sure to pay attention to which side to stick to—they are very clearly marked with pedestrian or bike signage. The tourists never stick to the correct path. 🙂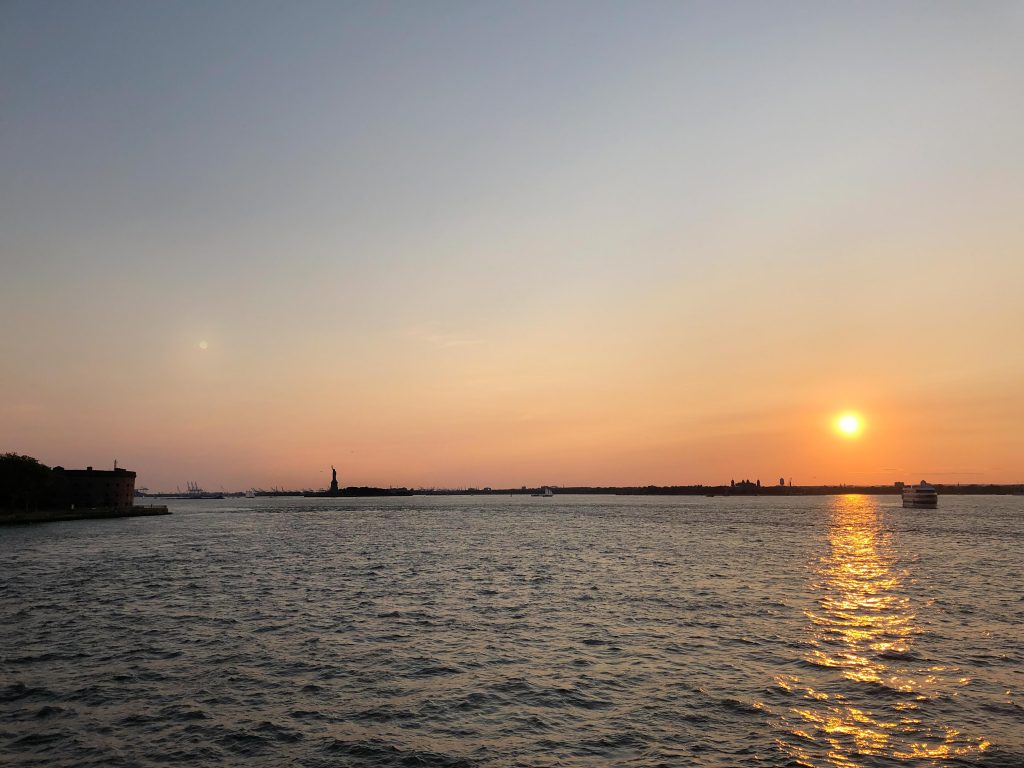 Julie Sculli, Assistant Dean, Office of Graduate Degree Programs
Restaurant: My all time favorite – The River Cafe (dining there has brought tears to my eyes). For everyday – Fornino Brooklyn Bridge Park (pizza and views of the Statue of Liberty – all will be right with the world)
Secret Place: Valentino Pier, Red Hook NY – I can't say why. You have to go see for yourself!
NYC Tip:  Riding the Staten Island Ferry for FREE which will afford you incredible views of the Statue of Liberty!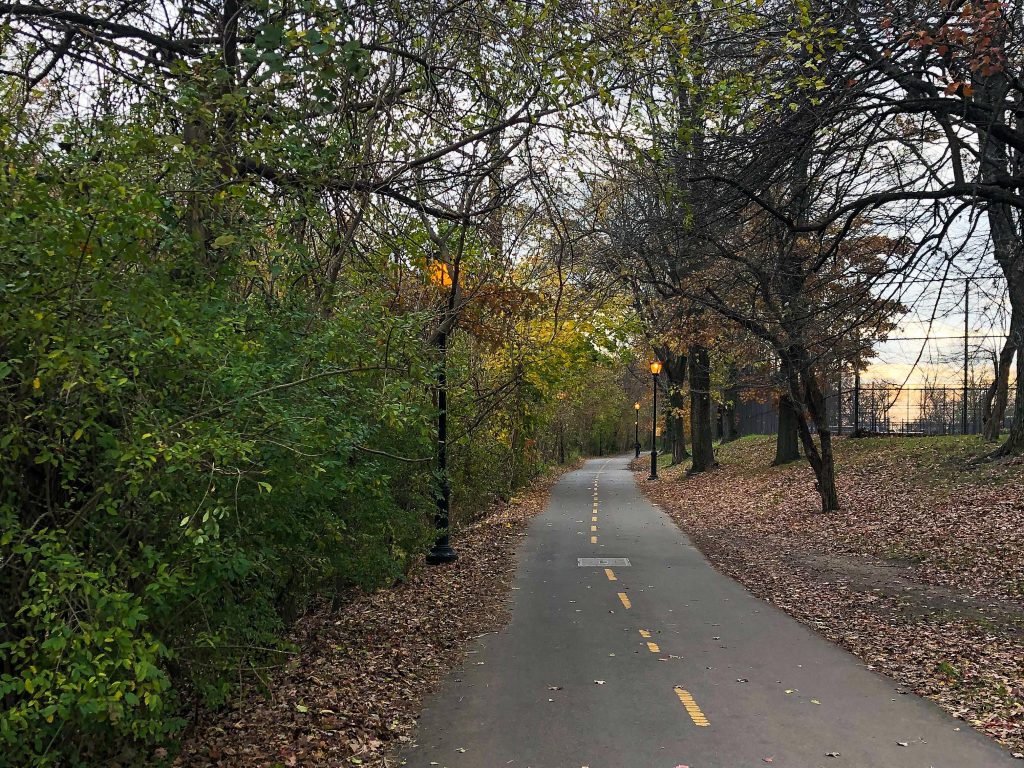 Marissa Zalk, Director of Graduate Student Affairs
Restaurant: During my judicial clerkship, I went to Thái Son, just a few blocks from the courthouse, at least once a week.  Vietnamese pho is one of my all-time favorite dishes thanks to this spot. 
Shop: The Morningside Park Farmers Market on Saturdays at 110th Street and Manhattan Ave. Not to miss – the Monkey Bread from Wave Hill Breads. YUM.
Secret Place: For views of the Brooklyn Bridge, head to Pier 17. If you're a fan of live music, head to the rooftop concert series.
NYC Tip:  The West Side Bike Path runs the entire length of Manhattan along the Hudson River.  You can bike, walk, run, or simply set up a picnic on one of the grassy patches along the river.  It's a nice place to get some fresh air and enjoy the view.  And, of course, the people-watching–one of the best NYC activities no matter where you are!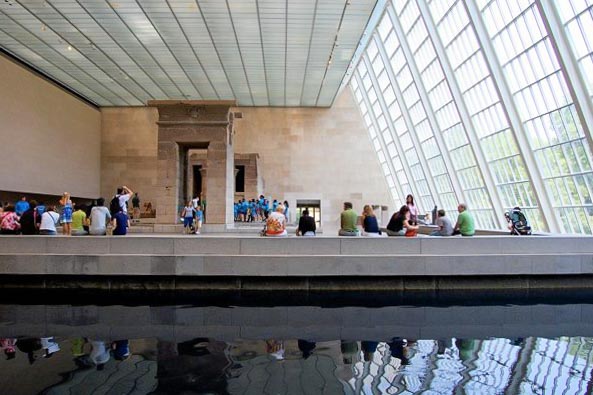 Megan Heatherly, Assistant Director of Admissions
Restaurant: Harlem Tavern. Located across Morningside Park, Harlem Tavern is one of many great restaurants, bars, and cafes located on "Restaurant Row" (Frederick Douglass Blvd between 112th and 120th streets). This restaurant and beer garden has a spacious outdoor area with benches, tables, and umbrellas, and has been a favorite spot for LLMs over the years! My favorite things to order are the fried green tomato flatbread and the sliders. If you are coming back to campus after 6pm, use the On-Demand Evening Shuttle or take a cab instead of walking through the park.
Activity: Museum Day 2021. Smithsonian magazine is partnering with museums and cultural institutions across the United States to provide free admission on September 18, 2021. There are a few NYC museums participating, but this is also a great opportunity to venture outside of the city! Many of the participating institutions are accessible using Metro-North or the Long Island Railroad, or Amtrak.
NYC Tip: Local Publications. I highly recommend signing up for a local newspaper (or two) to keep track of events happening in your area and to feel more connected to your new neighborhood. If you live on or near campus, I recommend the West Side Rag newsletter for the Upper West Side and The Manhattan Times for northern Manhattan (Harlem, Hamilton Heights, Washington Heights, Inwood, and Marble Hill). Columbia's independent newspaper The Columbia Spectator is also a great resource for news about campus and Morningside Heights.