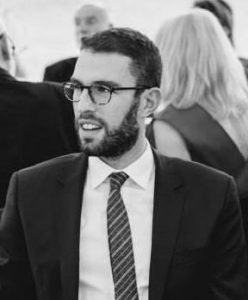 Hometown:  Melbourne, Australia
Focus Area:  American Constitutional Law, Legal Technology, Gender Justice
Experience Prior to LL.M.

Immediately before the LL.M. I was teaching Evidence in the JD program at my alma mater, Melbourne Law School. It was fascinating to experience student life again having been on the other side of the lectern only a few weeks before the commencement of the program. I graduated from Melbourne Law School in 2012 and spent two years as a litigator at Arnold Bloch Leibler, a boutique commercial firm in Australia. From there, I went to clerk for a Justice of the High Court of Australia, the country's highest court, and from there to a teaching position at my old law school before coming to Columbia.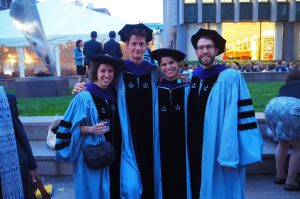 Why Columbia?

Columbia was always at the top of my list of law schools. For me it was the heady mix of legal luminaries in the areas that I wanted to focus on and the lure of New York City. It certainly didn't disappoint. Professor Akhil Amar changed the way I think about constitutional law, while Professor Katherine Franke exposed me to new ways of thinking about gender justice, and the city was an endless source of adventure
Most Memorable CLS Experience

I remember the day after the Las Vegas shooting in October 2017 arriving at the law school for my morning class: Law of the Political Process. Professor Jamal Greene broke a long silence at the start of class to provide a reflection on how the tragedy intersected with the legal system, and especially the political processes that we were studying. It was a powerful way to acknowledge the horror while reminding us of the responsibility that comes with the privileged position of studying law at Columbia.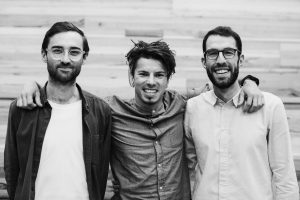 Life After LL.M.
My life after the LL.M. has taken an unexpected turn. A legal technology company that I co-founded just before coming to Columbia is growing fast. I now find myself talking to lawyers about how technology will impact their practice, and explaining how Josef, our company, will empower them to build automated legal services. My time at Columbia exposed me to a network of people, especially as one of the founding board members of the Columbia Law School Legal Technology Association, without which I would not be where I am today.

Technology is changing the practice of law and the legal industry. I'm excited to be at the forefront of that change, pushing the boundaries of what can and cannot be automated. For too long, the industry has been a closed shop, but that is changing. Tech-enabled lawyers are the future of the profession, and I'm proud to be working with legal services organizations, plaintiff firms and commercial firms large and small to empower them to bridge the access-to-justice gap by using technology to provide their services at scale.