As summer approaches,  we here at GLS are anxiously awaiting the arrival of the incoming LL.M. Class of 2019.  In the meantime, for anyone ready to get started immersing themselves in American law now, we wanted to offer some "summer reading" suggestions. We hope one—or a few— strikes your fancy!  Enjoy!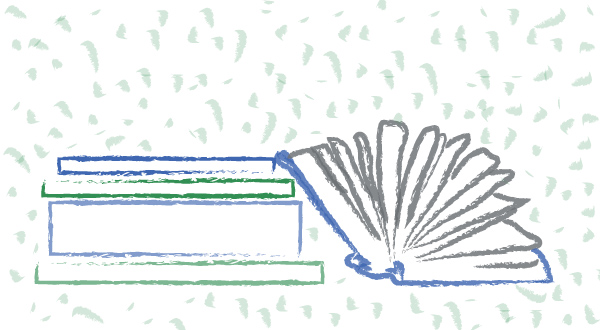 If you would like to get an inside look at the United States Supreme Court:
Becoming Justice Blackmun by Linda Greenhouse.
Greenhouse, a writer at the New York Times who for many years covered the United States Supreme Court, wrote a highly readable book on Justice Harry Blackmun and his time on the bench. Greenhouse writes an op-ed for the Times every other week on developments at the Supreme Court—be on the lookout for them!
If you are interested in mass torts and class action lawsuits:
The Buffalo Creek Disaster by Gerald M. Stern.
A classic true story read in classrooms throughout America, Stern, the lawyer who brought a class action lawsuit by victims of flooding against the Pittston Coal Company after their Buffalo Creek dam in West Virginia burst in 1972, tells the tale in a very approachable, mainstream way.
A Civil Action by Jonathan Harr.  
Also a movie (watch for it in a future blog post!), this book covers the class action by parents of leukemia victims against two companies accused of dumping carcinogens into the water near Woburn, Massachusetts—a suburban area outside of Boston.  
If you want to immerse yourself in the career of someone focused on racial justice and fighting against the death penalty:
Just Mercy by Bryan Stevenson.
Stevenson, the Executive Director of the Equal Justice Initiative, writes about his experiences representing Walter McMillian, a death row inmate in Alabama, and other subsequent death row cases in his career. As with the Stern and Harr books, this is a page-turner.
If you are interested in American legal history:
A History of American Law 3rd Edition by Lawrence M. Friedman.
First things first: This book is 584 pages long. That said, it's incredibly engaging. Friedman covers American law from the colonial period through the 19th century (with some coverage of the 20th century), subject area by subject area, including the legal profession itself (the history—or gossip—on "big law" firms is fascinating). Read it cover-to-cover or only the topics that interest you!
American Law in the 20th Century by Lawrence M. Friedman.
Okay, this one is 607 pages…but if you are looking for an in-depth analysis of the transformation of American law and life in the 20th century, this is the book for you! There are many references to cases you will find scattered throughout your law classes at CLS—and you'll find references to famous CLS alumni too!
If you are looking for fiction:
To Kill a Mockingbird by Harper Lee.
It's a classic, and it's required reading in most American high schools— for a good reason. We don't want to spoil it by giving too much away, so just read it!
Gone Again by James Grippando.
The winner of the 2017 Harper Lee Prize for Legal Fiction, Grippando is a practicing lawyer who also writes legal fiction. Gone Again is about a criminal defense attorney trying to stop the execution of a murderer—and the mother of the victim is pushing to stop the execution as well. Even better, it's set in Miami, Florida—the perfect location for a summer "beach read!"
Exposed by Lisa Scottoline.
Nominated for the 2018 Harper Lee Prize for Legal Fiction (there's a theme developing here…), this book follows a case taken by the two person law firm Rosato & DiNunzio, where one partner wants to represent a client who claims to have been wrongly terminated by his employer, and the other partner already represents the employer's parent company (it's much more interesting than just a conflict of interest for the firm!). Scottoline is a lawyer turned writer who publishes at least one book a year; if you like this one, she has many many more for you to enjoy!