So maybe you don't feel like summer reading….may we suggest some movies? References to American legal movies may come up in class….so consider viewing one or more of these as your first (optional) assignment for CLS.
Grab some popcorn and dive into American law!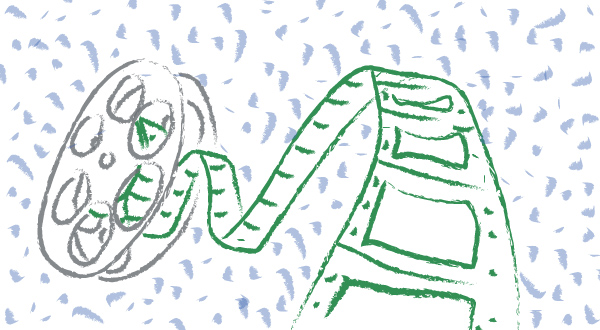 If you are looking for a classic:
One of the earliest films of legendary director Sidney Lumet, 12 Angry Men is marked as one of the best courtroom dramas of all time — despite the fact that nearly 100% of the film takes place inside the tight confines of the jury deliberation room.
Number 34 on the American Film Institute's list of 100 Greatest American Movies, this screen adaptation does justice to Harper Lee's classic novel, and earned Hollywood star and activist Gregory Peck his first Academy Award for his take on the noble lawyer Atticus Finch. Rumor has it, we'll see this classic on Broadway as well this fall!
If you want the newest release on a trailblazing CLS alum and Supreme Court Justice:
Having premiered at the iconic Sundance Film Festival earlier this year, this documentary chronicles the life of historic Supreme Court Justice Ruth Bader Ginsburg, from her childhood and years at Columbia Law School (!) through her early years on the bench and the paradigm-shifting opinions she continues to pen in the present, forever changing the landscape of gender rights in the US and around the world. The documentary also features appearances from the Justice's daughter, CLS's own Professor Jane Ginsburg!
If you want to take on the world with a class action lawsuit:
Based on real life events, this film tells the story of a single mother working as a legal assistant, whose "curiosity" served as a catalyst for her company to launch a 300 million dollar class action suit, seeking justice for families in California who were poisoned by their local water supply. The real Erin Brockovich makes a cameo in the film; see if you can find her!
Like Erin Brockovich, this film tells the story of a lawyer fighting against a company that has tainted a population's water supply with cancer-causing chemicals. However, the tour de force in this movie is John Travolta rather than Julia Roberts.
Watch a young Matt Damon play the hero without any of his fancy spy gadgets. Instead, here he portrays a recent law school graduate, arguing his first case against a much more senior team.
If you want a courtroom drama:
Possibly the most famous law drama of all time, this fast-talking Aaron Sorkin picture stars screen giants Tom Cruise, Jack Nicholson, Demi Moore, Kevin Bacon, and Kiefer Sutherland. It's unlikely you'll make it through a year in an American law school — or a year anywhere in America — without hearing someone recite this film's famous line, "You can't handle the truth!"
In a role just about the opposite of Deadpool, in this biographical film, Ryan Reynolds plays a lawyer representing Jewish refugee Maria Altmann (Helen Mirren) in a legal fight against the Republic of Austria that reaches the US Supreme Court, as they attempt to retrieve Altmann's family artworks that were stolen by Nazis during WWII. To see some of the famous Klimt works and other Austrian paintings from the film in real life once you arrive in New York, visit the Neue Galerie, a short bus ride from the Columbia campus!
If you want context for current events:
Believe it or not, Facebook was in hot water long before Cambridge Analytica and GDPR. In another loquacious Sorkin film — this one scoring the screenwriter an Oscar, The Social Network narrates Mark Zuckerberg's founding of Facebook and all the early lawsuits that soon followed.
If you want a sad custody dispute (but with excellent performances):
One of Meryl Streep's first leading roles, a wife unsatisfied with life leaves her husband, and therefore her young son, in search of a better alternative. However, when she returns to reclaim the child, a painful custody battle ensues.
If you really like George Clooney*:
While we don't advocate for the sort of law practice that would then require a "fixer," it sure does make for an entertaining watch on screen. Here, George Clooney plays a fixer for a leading New York law firm, a role that earned him an Academy Award Nomination.
*And not just because he is the husband of a regular CLS visiting faculty member….
If binge-watching is more your style:
American Crime Story: The People vs. OJ Simpson (2016)
Technically not a movie, but this mini-series dramatizes one of the most infamous cases in American law history. With dazzling performances from Sterling K. Brown and Sarah Paulson as the prosecution — earning both actors Emmy Awards, this is one not to miss for both its pop culture and legal resonance.