by Matt Hawley, JD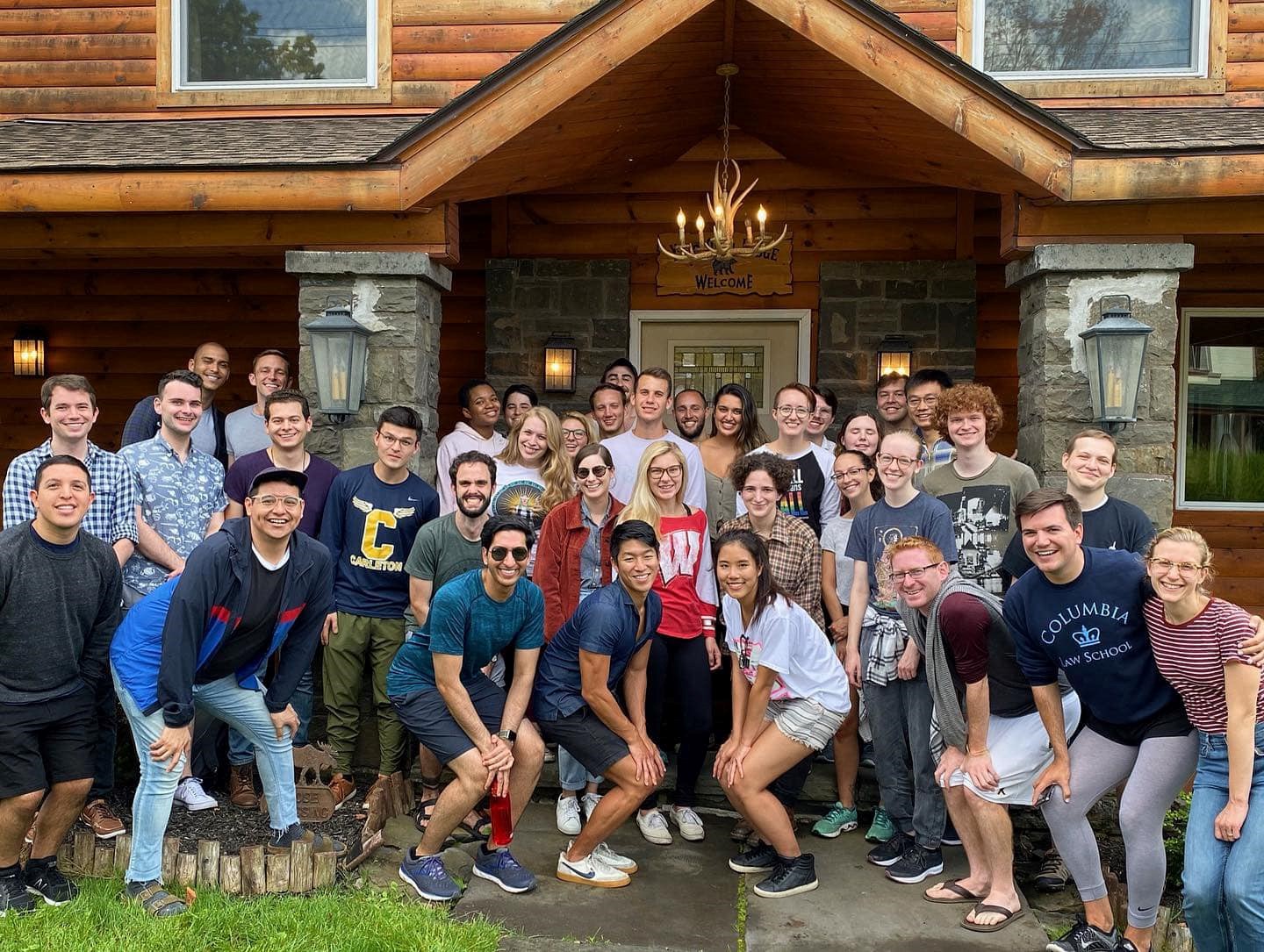 Happy end to Pride Month! And what a year to celebrate! A few weeks ago, the Supreme Court of the United States ruled that federal civil rights law protects gay, lesbian, and transgender workers. The ruling will extend anti-discrimination protections to millions of workers. These workplaces protections against discrimination are incredibly important now, particularly given the Trump administration's recent decision to remove nondiscrimination protections for LGBTQ+ people when it comes to health care and health insurance. Pride Month, which began as a way to honor the 1969 Stonewall uprising, reminds us to continue fighting for equality and to vocally show support for all members within the LGBTQ+ community.
When I joined OutLaws during the daunting first few weeks at Columbia Law School, that is what I was looking for: a support system, a community of inclusion. OutLaws is an LGBTQ+ student organization at Columbia Law School, whose primary goal is to create a safe space for all LGBTQ+ students to develop professionally, socially, and academically.
First and foremost, OutLaws is a social body that helps students build a sense of community on campus. From upstate retreats to karaoke and drag nights, OutLaws is a vibrant and welcoming group that encourages students to live authentically inside and outside of the classroom. Particularly for students from out of state or out of the country, OutLaws can help students navigate the bountiful world of queer life in New York City.
Although we are a lively bunch, it is not always just fun and games. OutLaws also facilitates invaluable connections with alumni, employers (both firms as well as public interest organizations), and queer students at other law schools. These relationships can be instrumental in securing jobs post-graduation and building a networking foundation for the rest of your career. In the past year, we hosted a dozen dinners and happy hours with firms/employers, a resume workshop with Columbia queer alumni, practice interview sessions, several lunch panels on various types of employment opportunities post-graduation, and an alumni reception.
Last, OutLaws also collaborates with several organizations off-campus to provide students with unique and meaningful pro bono opportunities, including a spring break caravan. OutLaws uses its membership, alumni network, and voice on campus and off to advocate for inclusivity wherever we can.
In short, we are a vibrant community that cares deeply about empowering each other and ensuring the best opportunities for our members to succeed in their careers going forward. We are a fun bunch and you should absolutely join us!