by Daron Tan LL.M. '18
Columbia Law School provides many opportunities to engage in public interest work, with their "Spring Break Caravans" being one such opportunity. Every year, students from Columbia Law School choose to spend their Spring Break providing pro bono legal assistance to law firms and public interest organizations under the supervision of the organizations' attorneys.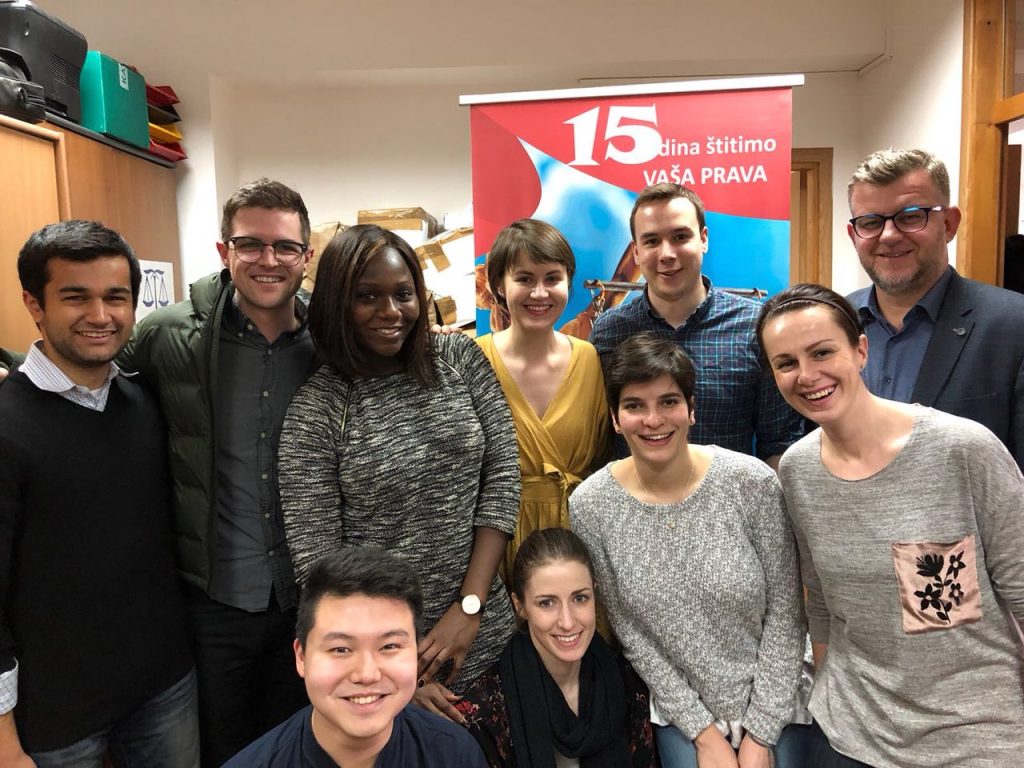 I was incredibly fortunate to have the chance to travel to Sarajevo in Bosnia and Herzegovina to assist attorneys at Vaša Prava. Vaša Prava is Bosnia and Herzegovina's first and largest legal aid organization. During our time there, we assisted attorneys in compiling legal research on asylum claims and planned legal strategies for some of the ongoing anti-discrimination cases that Vaša Prava was working on.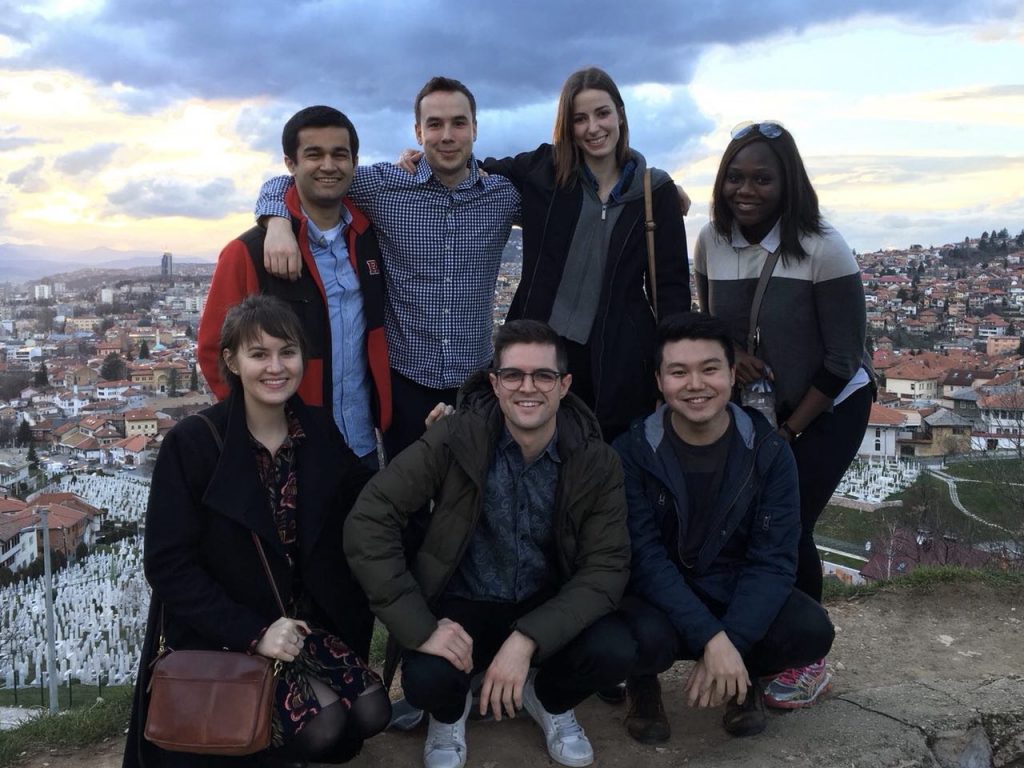 It was wonderful being able to combine fun with work through this caravan experience. Sarajevo is a historically significant and picturesque city. It is nestled in a valley, with houses scattered on the hills that surround the city. One evening after work, our group took a hike up to the Yellow Fortress, which is located up on Jekovac Cliff, overlooking the city. From up there, we managed to catch sunset from that vantage point, which provided panoramic views of the Old Town. On our way up to the Yellow Fortress, we passed by the Muslim Cemetery, which is the main cemetery of soldiers from the Bosnian Army who were killed during the war. This was a sobering reminder of Sarajevo's history of the conflict twenty years ago – for instance, bullet holes and mortar scars were commonplace on residential buildings.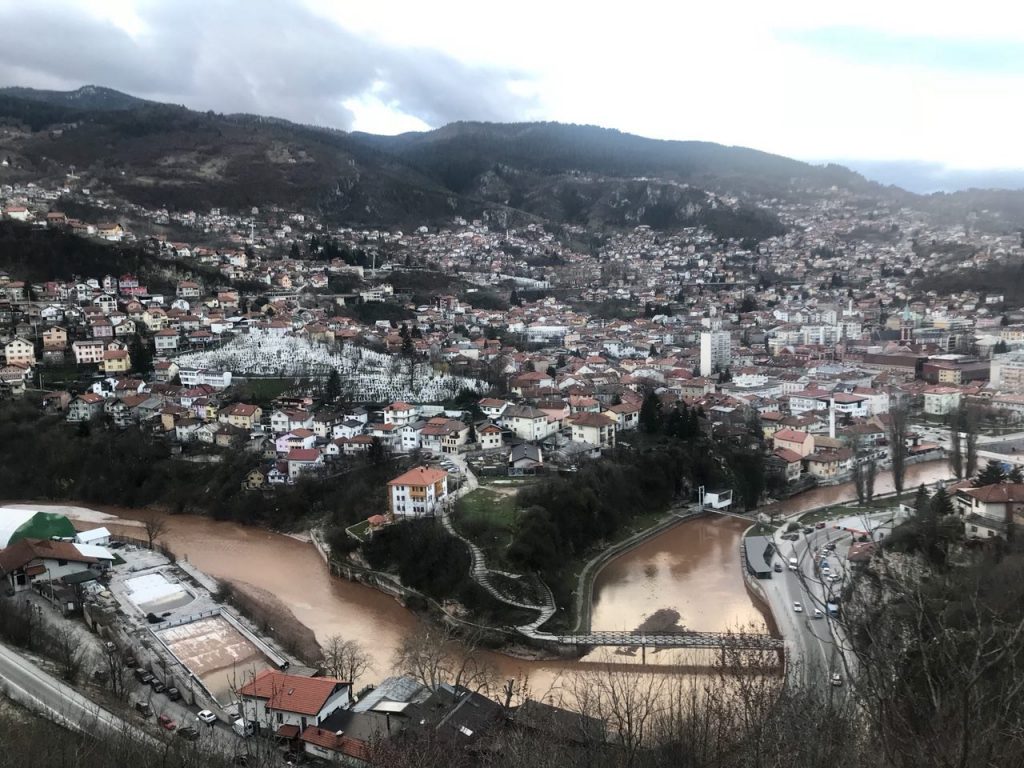 Despite the short time that we spent with Vaša Prava, we learnt a lot about the legal regime governing how asylum claims were processed in Bosnia and Herzegovina, and gained a deeper understanding of how regional human rights mechanism can be applied domestically. Our supervisors took a very hands-on approach to our work and took the time to give us feedback on the work that we helped them with. This allowed us to be reflective of the legal assistance that we were providing, and provided us with invaluable insights on how asylum law and anti-discrimination law worked in actual practice, beyond the confines of the classroom. For many of us who were interested in pursuing a career in public interest work after our time at Columbia Law School, having this close supervision was really helpful.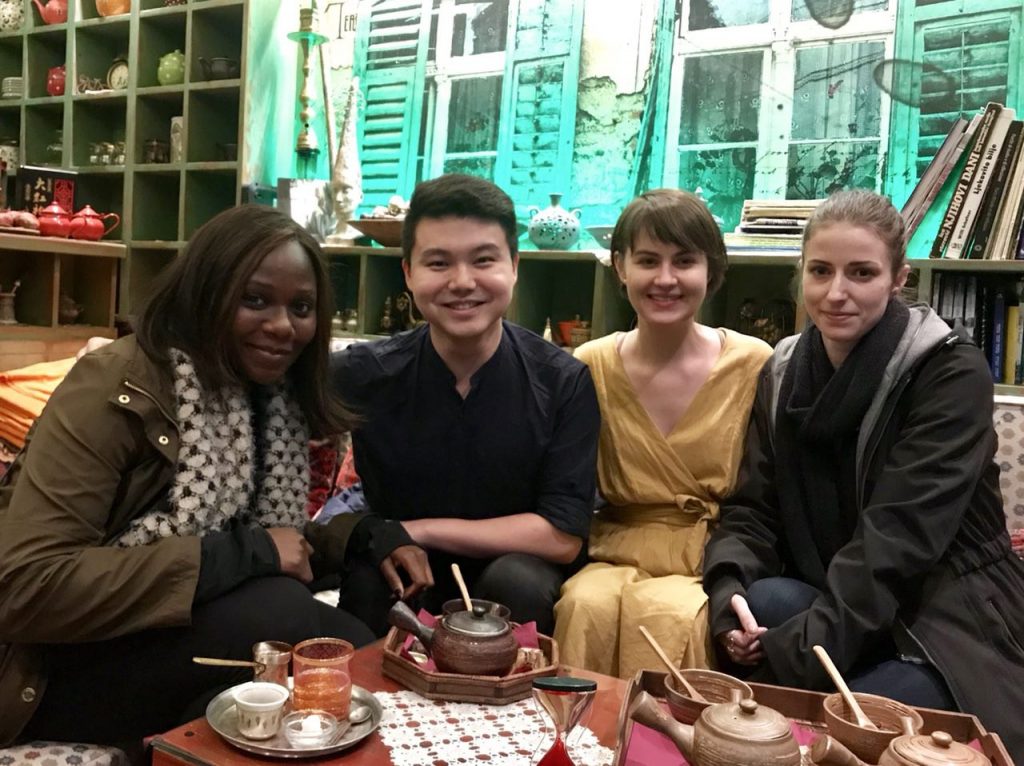 From a personal perspective, this caravan has allowed me to grow my interest and expertise in human rights. I chose to pursue my LL.M. in Columbia Law School with the hopes of pivoting into a career in human rights, with a focus on refugee law. My experience in this caravan allowed me to gain practical experience in this field, which I am confident will be useful for me to gain a comparative perspective on refugee protection regimes around the world.
Daron is an LL.M. student from Singapore who earned a BA (Jurisprudence) from the University of Oxford in 2017.