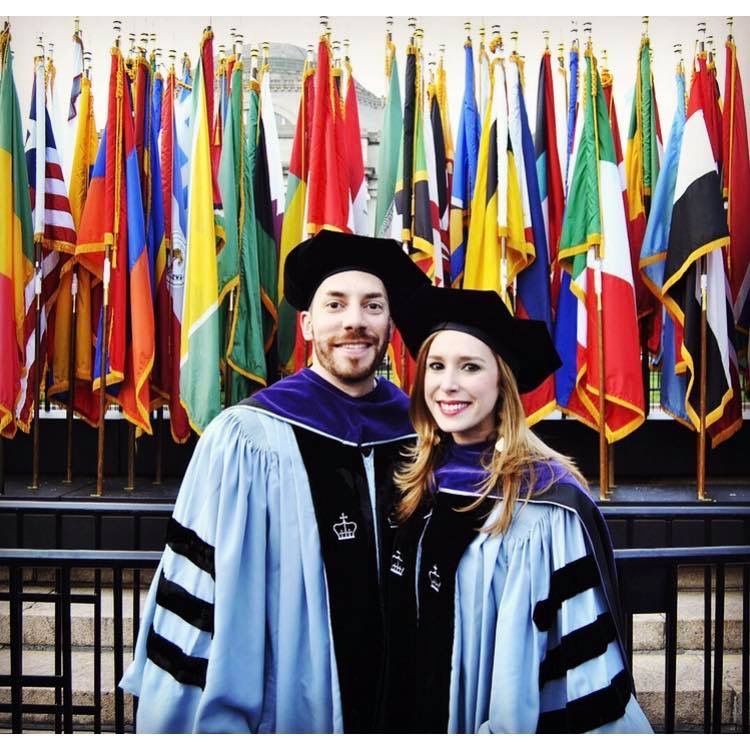 Hometown: Hiram and Rossana are from Puerto Rico.  Rossana is from San Juan, the Island's capital city, and Hiram is from Naranjito, a small town in the center of the Island.  They met in the University of Puerto Rico School of Law, around nine years ago, when they became very good friends and, later, partners.
Focus Area: They are both profoundly committed to public interest and have worked with topics such as Constitutional Law, Government, and Human Rights.
Experience Prior to LL.M.

Hiram started his career in the private sector, as an Associate Attorney in one of Puerto Rico's biggest law firms.  His passion for public service led him to accept a position as a law clerk to the Hon. Anabelle Rodríguez Rodríguez, an Associate Justice of the Supreme Court of Puerto Rico, the Island's highest court.  After clerking for almost two years, he continued his career in the public sector, this time as a Special Aide to the Attorney General of Puerto Rico.  As one of the Attorney General's main advisors, for almost three years Hiram worked directly with issues related to Constitutional, Labor, and Administrative Law, as well as a diverse array of public policy and legislative matters.  Before moving to New York to pursue his LL.M. degree at Columbia, he worked as a Legal Advisor to the Municipality of San Juan and Mayor Carmen Yulín Cruz.
After law school, Rossana began working for the Commission for Social Welfare and Eradication of Poverty of the House of Representatives of Puerto Rico, presided by the Hon. Luisa "Piti" Gándara.  Interested in pursuing a career in litigation, she went to work as Assistant Solicitor General in the Department of Justice of Puerto Rico, where she drafted appeals and other types of legal documents on criminal, administrative and public policy cases.  Rossana then went to clerk for the Hon. Liana Fiol Matta, Chief Justice of the Supreme Court of Puerto Rico.  When Justice Fiol Matta retired, Rossana clerked for the Hon. Maite Oronoz Rodríguez, the current Chief Justice of that Court.  As a fun fact, both Justice Fiol Matta and Justice Oronoz Rodríguez are Columbia alumnae.  After clerking, and immediately before pursuing her LL.M. degree, Rossana worked as a Legal Advisor to the Judicial and Notarial Conference of the Supreme Court of Puerto Rico.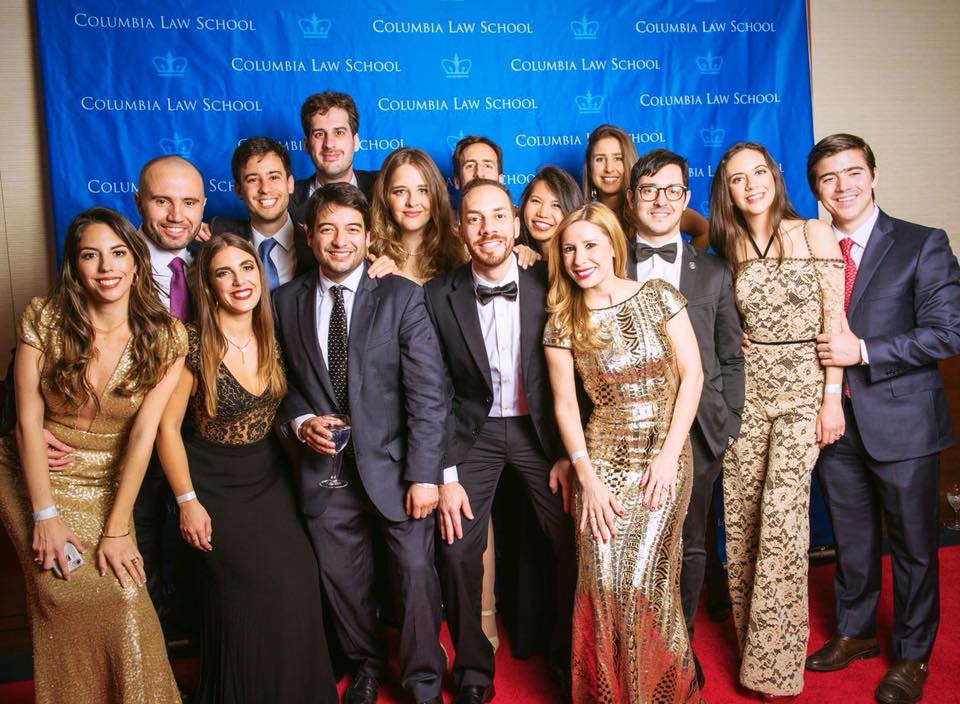 Why Columbia?

Rossana and Hiram both wanted to pursue an LL.M. degree.  They were both driven to Columbia, particularly in light of its extraordinary curricular offerings and its renowned faculty.  They were also excited about being able to study at a place that is at the forefront of the legal thought.  Of course, Columbia's location in such a diverse and pioneering city was also an important factor for them.  They were absolutely thrilled to be admitted to Columbia and be able to part of the same LL.M. class!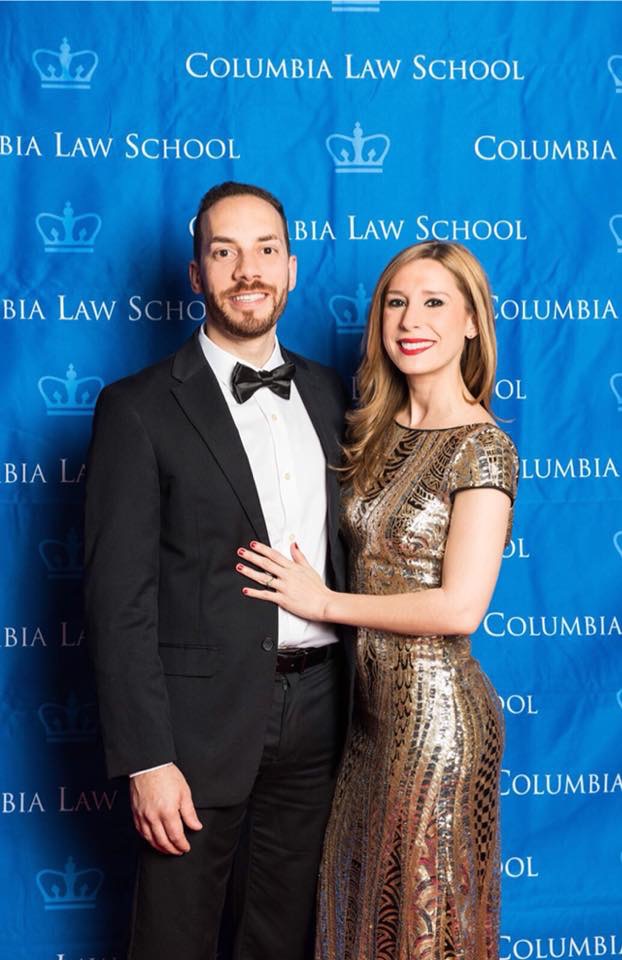 Most Memorable CLS Experience

If Hiram had any doubt about Columbia's ability to be at the forefront of a pressing issue, it vanished when Hurricane Maria hit Puerto Rico during the Fall of 2017. Professors quickly incorporated Puerto Rico's situation into their curricula, touching on topics such as Puerto Rico's constitutional relationship with the United States, gender issues on the Island, and energy, public health, and migratory policies affecting the Island's population. Similarly, students developed initiatives to raise funds for Puerto Rico and Faculty members displayed an enormous amount of solidarity.
Rossana will never forget the work that she performed as Prof. Anu Bradford's Research Assistant, conducting research on topics related to the European Union and Latin American legal systems.  Through such work, she was able to work closely with an extraordinary mentor and expand her knowledge about fascinating topics.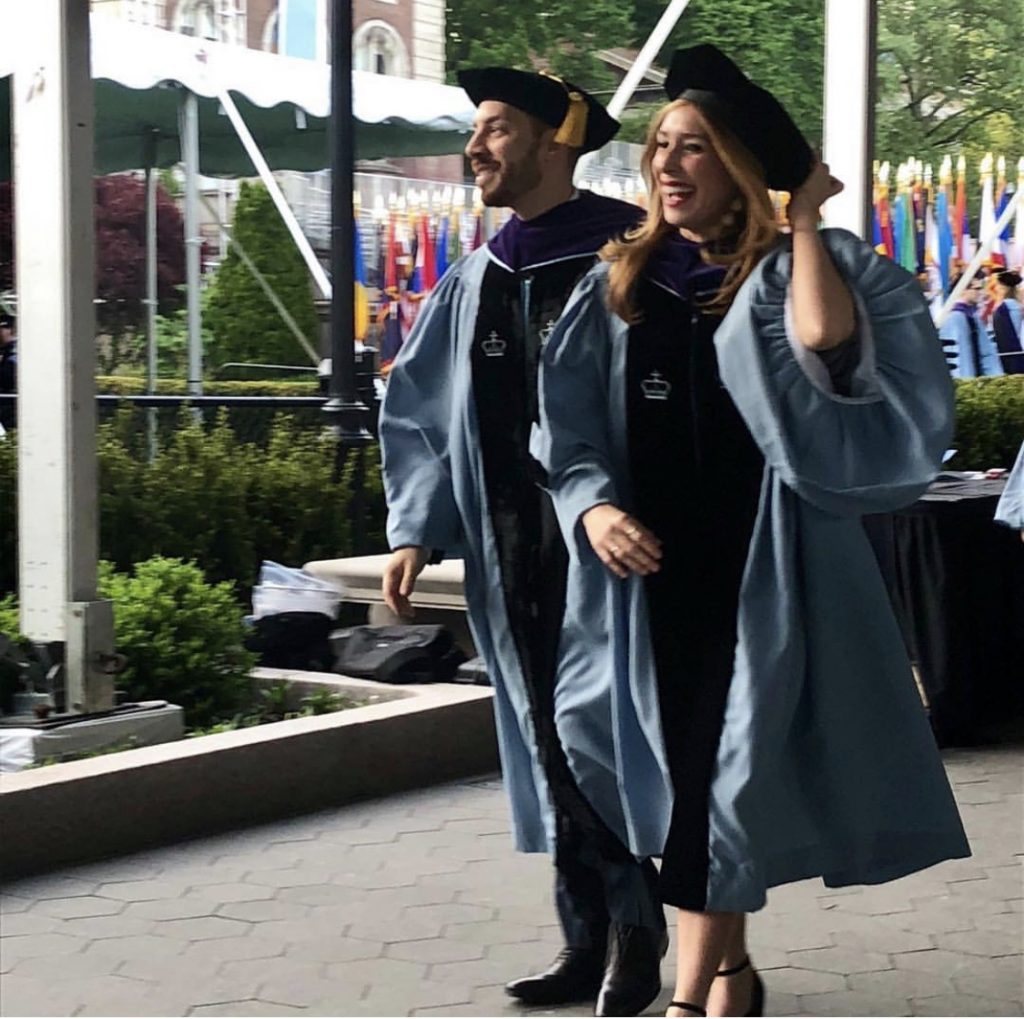 Life After LL.M.
After graduating from Columbia, a lot has happened to Hiram and Rossana. 
They took and passed the New York Bar Exam. 
Hiram started working as a Staff Attorney at Housing Conservation Coordinators, a non-profit, community-based organization in Hell's Kitchen, where he provides legal services to low-income clients in Housing and Immigration proceedings.
Rossana started working as a law clerk to Magistrate Judge Peggy Kuo in the District Court for the Eastern District of New York.  She just finished her clerkship and will begin working as a Staff Attorney at Manhattan Legal Service's Housing Unit. 
Finally, Hiram and Rossana got married shortly after graduating from Columbia and are expecting a baby in December 2019!