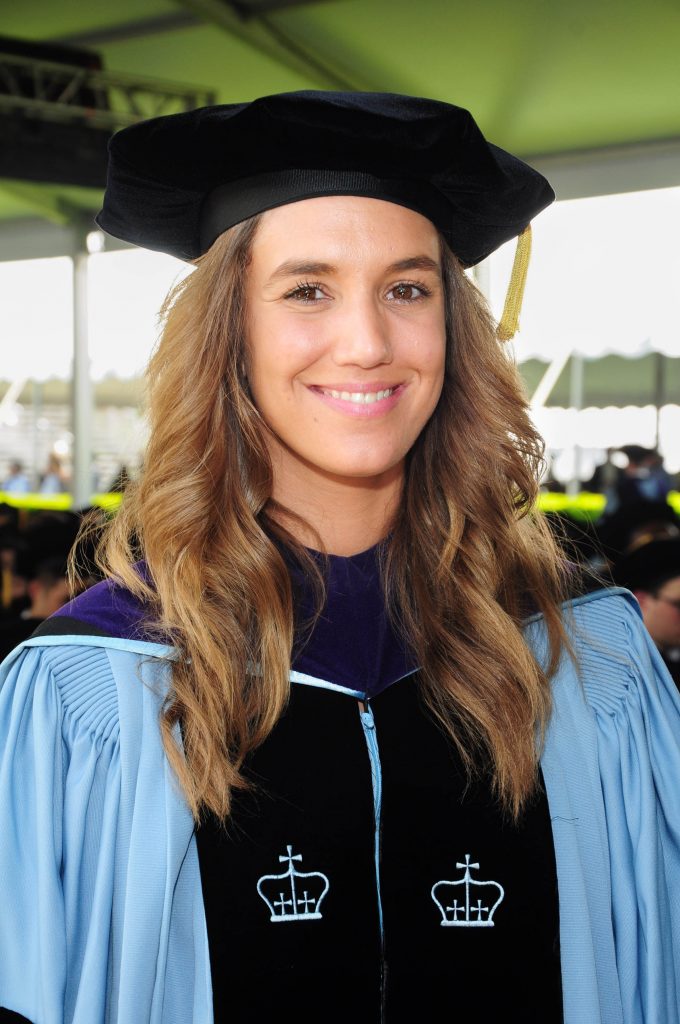 Hometown: Granada, Spain
Focus Area: Human Rights
Experience Prior to LL.M.
Rocío Naranjo Sandalio always knew she wanted to work on human rights issues. As a young student in Granada, Spain she volunteered with minority communities and immigrants.
After earning degrees in law and business administration at the University of Granada, Rocío worked to help immigrants and combat migrant smuggling as an intern, first at a regional immigration assistance center and later at Europol, the European Union's law enforcement agency.
"I've changed drastically since going to Columbia Law School. For the first time in my life. I felt that I could do a lot as a lawyer. And something else very important to me: the feeling that I was not alone. My classmates were fighting for the same thing."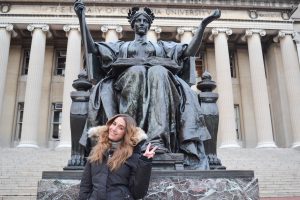 Why Columbia?
Realizing she wanted to learn more about immigration and human rights law, Rocío received a Spanish post-graduate fellowship from the La Caixa Foundation and then decided to attend Columbia Law School, drawn by the opportunity to work with Visiting Professor T. Alexander Aleinkoff and Professor Sarah H. Cleveland, for whom she became a research assistant.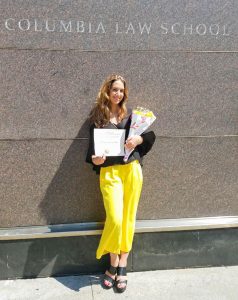 Most Memorable CLS Experience
At Columbia, Rocío enrolled in the Immigrants' Rights Clinic, where she represented a domestic violence survivor from Honduras (a case she continues to assist on today).
Along with other students, she also spent a week helping people being held at at the South Texas Family Residential Center in Dilley, Texas. After one woman Rocío worked with was released from the facility, that woman returned to the facility to give Naranjo Sandalio a hug. "That reinforced the feeling I have about working in this area," Rocío says.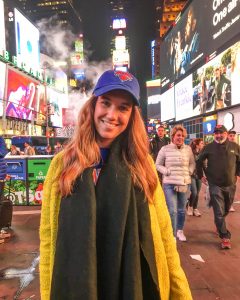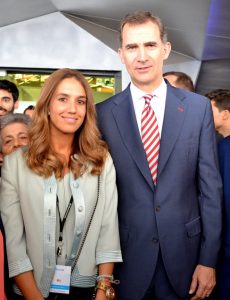 Life After LL.M.
After graduation, Rocío worked at the Migration Policy Institute, researching forced migration and asylum policies. She later traveled to Vienna to work as a visiting researcher for the European Union Agency for Fundamental Rights through the support of a Columbia Law School LL.M. Postgraduate Fellowship. 
Currently, Rocío is employed by ICF in the Justice and Home Affairs Department, working on issues of asylum, migration, and internal security.
Click here to read some of Rocío's latest work.