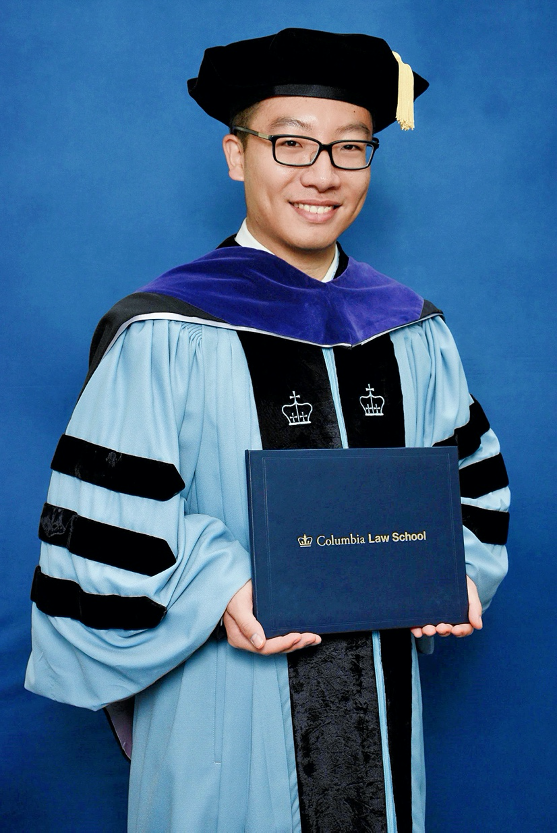 Hometown: Beijing, China
Focus Area: Capital Markets and Corporate Finance. During my LL.M., I primarily focused on business and corporate law-related courses, such as Corporations, Securities Regulation, and Deals Workshop.

Experience Prior to LL.M.

The Columbia LL.M. is not my first overseas LL.M. experience. After completing my undergraduate law degree in my hometown of Beijing, I continued to pursue my first LL.M. degree with a concentration on European and international business law at the Ludwig-Maximilian-University (LMU) in Munich, Germany. While a U.S. LL.M. might be a more popular choice, the top LL.M. programs generally require at least two years of work experience which I did not have back then. Besides, I always knew that I wanted to travel and see the world after graduating from college and that eventually I would complete a U.S. LL.M. in order to build a long-term international legal career. Fascinated by the ancient civilizations and mysterious medieval castles, the 22 year-old me decided to take a detour in my career path and laid my eyes on Europe. I had already studied German for a few years while in college, so Germany became an obvious choice for me at the time.
After graduating from LMU, I started my legal career as a trainee in the Frankfurt office of a U.S.-based international law firm and then relocated back to the same firm's Beijing office. In the subsequent six years and prior to attending Columbia, I worked as a corporate attorney in the China offices of several large U.S. law firms and focused primarily on U.S. and Hong Kong capital markets transactions and general corporate matters.
Why Columbia?

The Columbia LL.M. was most well-suited to my academic interests and career goals among the several U.S. LL.M. programs I was admitted to. I was particularly interested in a diverse variety of coursework relating to U.S. corporate and securities law taught by a highly respected group of professors, scholars, and practitioners at CLS. While taking classes, I was deeply impressed by (and I'm sure you will be as well if you haven't studied in a U.S. law school) how passionate the CLS faculty were about student learning, success, well-being and beyond.
From a career development perspective, I chose Columbia because of its vast array of career resources readily accessible to both J.D.s and LL.M.s. I personally found CLS's Office of Career Services (OCS) tremendously helpful in terms of assisting LL.M.s with designing a personalized job search strategy. The OCS advisers would work closely with LL.M. students on an individual basis and were truly dedicated to marketing Columbia LL.M.s to the legal community in both the U.S. and abroad.
On a personal note, I first came to visit NYC in 2011 and was immediately drawn to its amazing vibes. I very much enjoyed exploring different NYC neighborhoods that have their own unique personalities, characteristics, and flavors, so it was really a no-brainer for me to choose Columbia due to its prime location.
Most Memorable CLS Experience

2020 was such a unique and challenging year for everyone due to the COVID-19 pandemic. I won't forget the virtual graduation ceremony we had on May 20, 2020, when the entire class of 2020 gathered online with our family and friends. The highlight of the day included the inspiring commencement address delivered by Joe Biden, the 47th Vice President of the United States and now President. Following the virtual graduation ceremony, I went back to Columbia's main campus and celebrated (socially distanced, of course) with my fellow LL.M. classmates who remained in NYC. I still remember how excited I was after seeing many of them whom I hadn't seen for almost two months since the lockdown.
Another memorable experience for me is the opportunity to serve as an LL.M. representative on the Executive Board of CLS's Asian Pacific American Law Students Association (APALSA), which turned out to be an incredibly rewarding and educational experience. I think joining a student organization or journal at CLS can definitely impact your academic and student experience in a hugely positive way. I was truly grateful for being part of the APALSA family during my LL.M. year. (Fei wrote a post about his involvement in APALSA for the CLS Blog which can be found here.)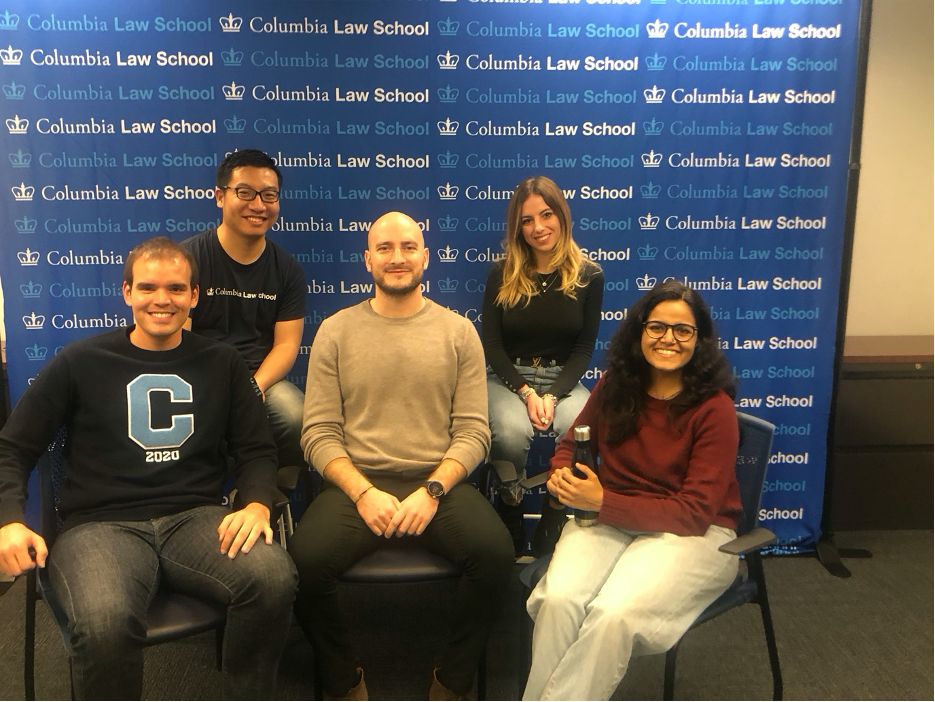 Life After the LL.M.
After graduating from CLS in the summer of 2020, I stayed in NYC to prepare for the New York Bar Exam. Despite the postponement of the bar exam to early October, the CLS housing team had been really supportive to ensure minimal disruption by allowing international students to live on campus to study for the bar. In addition, I was still in touch with my OCS adviser who continued to help me develop job search strategies during the pandemic. I joined the New York office of Latham & Watkins as a finance associate in January 2021 and am very excited about embarking on a new journey in my career.
Hopefully 2021 will be a year of rebuilding for us all and soon everyone will be able to get back to school/work in person.