by Angelo Malvestio LL.M. '18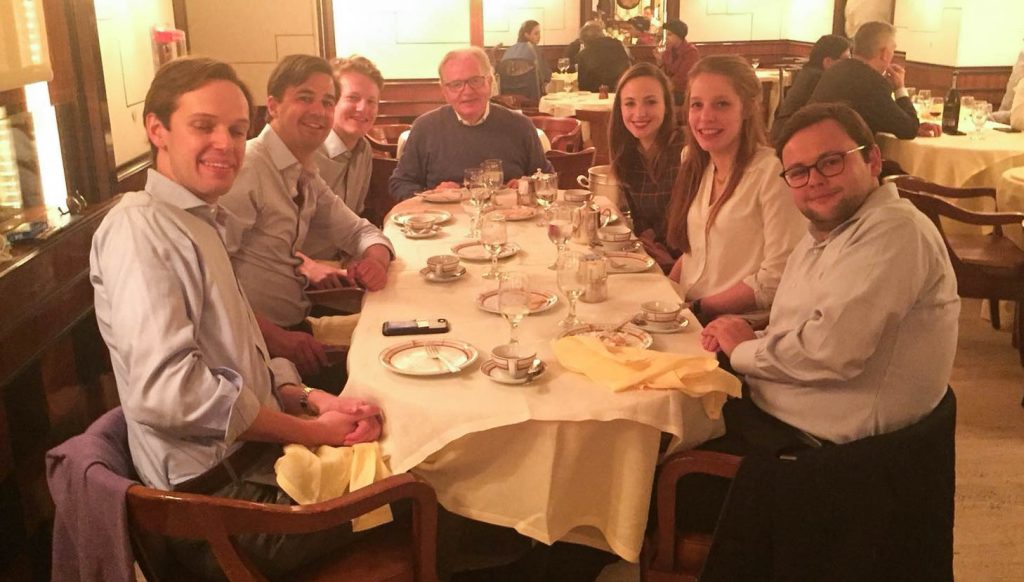 On August 4th I turned 30. I always thought it would be sad and scary to leave my twenties, another step towards adulthood. It was not so. Maybe it has something to do with the way I celebrated this milestone. Despite being extremely outgoing, I have always enjoyed celebrating my birthday very intimately with just my family and closest friends: Manuel, Andrea, Martina and Pietro. I have known them since first grade and we grew up together. This year I decided not to change the tradition and keep my celebration within the family, but the table was way longer than usual!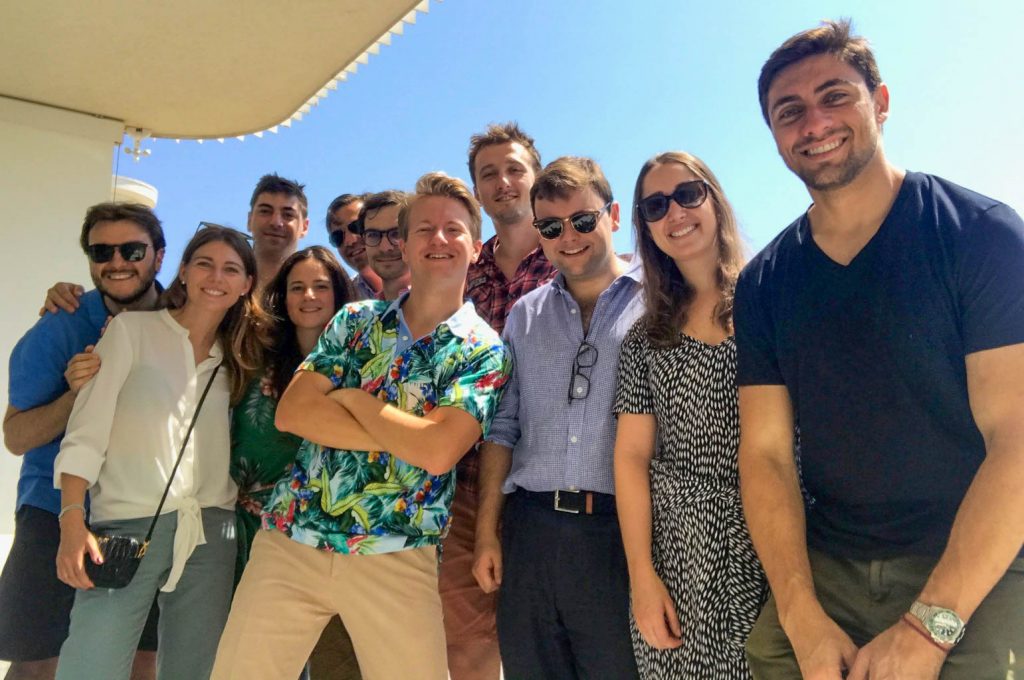 Some of you may be wondering what this has to do with the fact that I am a (proud) Columbia graduate. It actually has everything to do with it. Because those additional seats at the table, those additional members of my extended family, were people I did not know when I turned 29. People who I became so close to in less than a year that I now consider them family. They were Columbia classmates of mine. While I was sitting there, looking at their friendly faces and listening to Philip (my Swedish friend who –funnily enough– resembles a southern Italian man just as much as I resemble a Swedish kid) give an incredible speech to an audience who barely spoke English about how great an experience it was meeting each other, I fully perceived the magic of my Columbia LL.M. Looking at Philip, while privately shedding a tear for such an incredible acknowledgment of friendship, I came to realize there was someone to thank for that. Someone who made it possible.
Dean Polo – known to me and most of her students as just Sylvia – and her fantastic team. It takes a good one to know one, and every year Sylvia and the GLS team manage to make an incredible selection of people for their Program. When Sylvia first welcomed our class of 2018, she said that none of us was there by mistake. I thought she was making it up, trying to sell her product, but I came to regret my skepticism: she actually meant what she was saying. I had over 300 classmates, and I had the pleasure to meet most of them (believe me, meeting everyone is just not feasible). None of them ever disappointed me. Behind every smiling face, behind each extraordinary jurist, there was an incredible story and a fascinating personality. I could list the names of all those people who made my day-to-day life at Columbia the most enriching experience of my life, but that would probably take a couple of additional pages. So I guess it is better to share some of the highlights of my experience with you.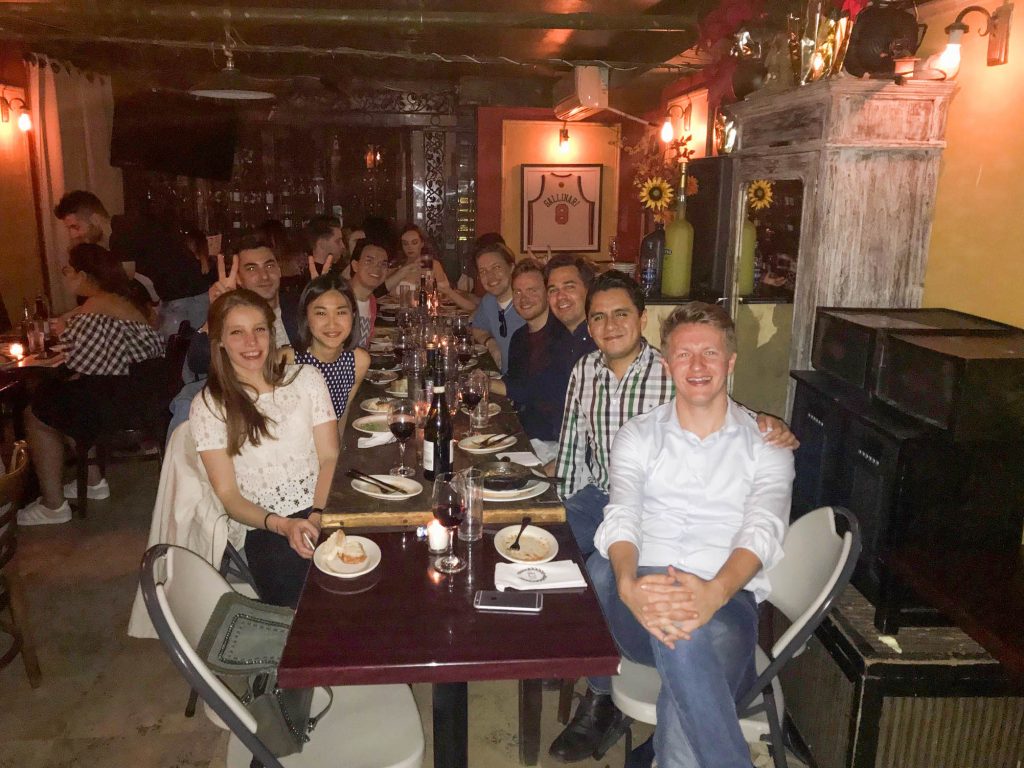 I found out that I have Latin blood and Latin moves (I promise, dancing cumbia is easier than it seems). I came to understand that being brothers and sisters is not about blood, but about souls.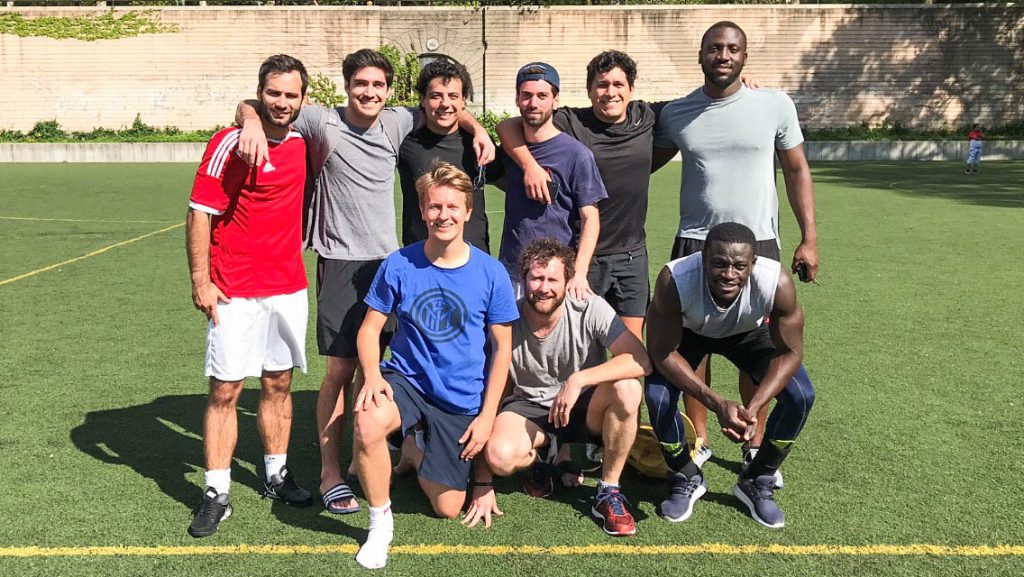 I demonstrated that it is not necessarily true that the LL.M. soccer team cannot defeat the JDs. I readily admit that, although they deserve to lose in soccer, JDs are not that bad (the Law Revue crew is a clear example of this).
I traveled to Vermont, the Hamptons, Cape Cod, and Mexico with my classmates taking with me some of the best memories of my life.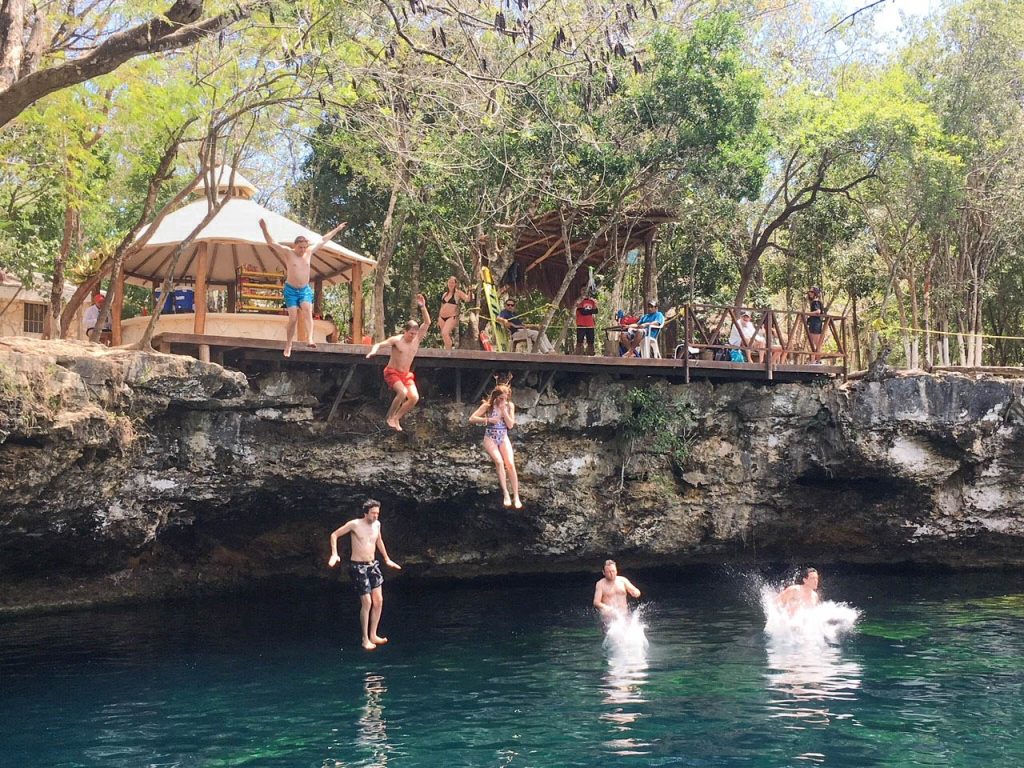 I realized that a 10-year age difference is after all just a number.
I learnt that you do not need to be an American from a southern State to prepare an amazing a Thanksgiving turkey.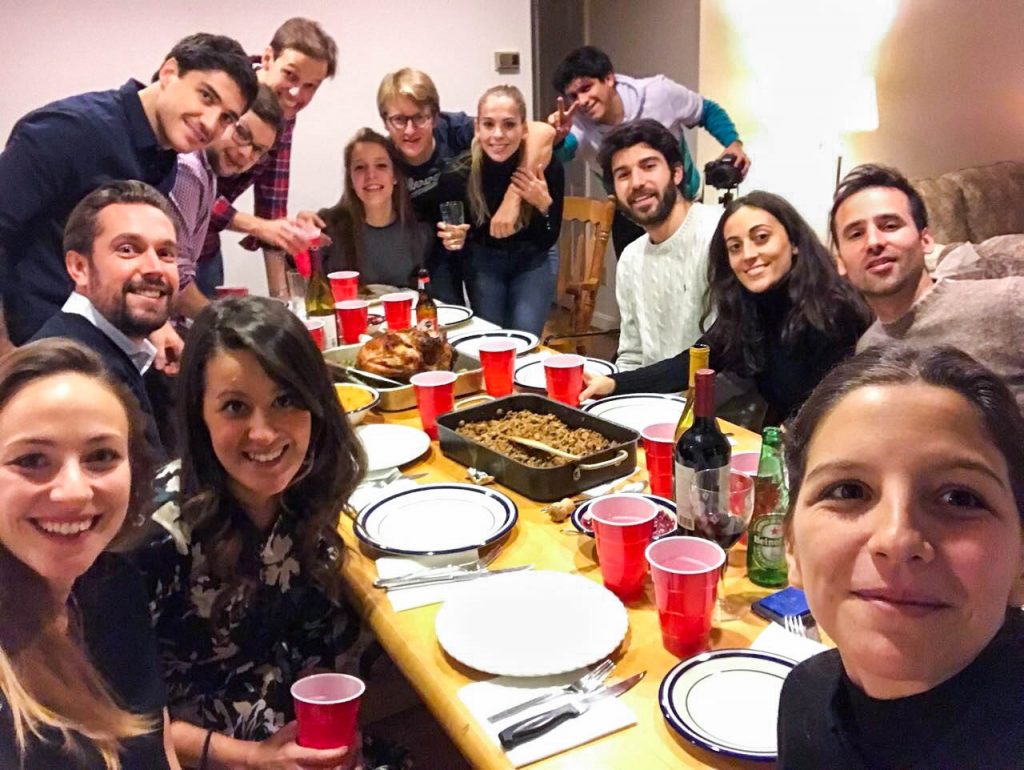 I discovered that staying up all night to listen to a friend's problem may be more important than job interviews.
The funny thing is that at this point I have been typing for a while (I am an Italian from the 80s; we type slower than millennials) but I have not said a word about academia. I think this is funny because it is, once again, a demonstration of how amazing this experience was from a personal perspective even though the academic environment at Columbia is itself outstanding: the dynamic interaction with professors, the possibility to discuss practical concerns and to get prepare for real life, taking part to mock negotiations in the offices of some of the most prestigious firms in the world… Very few law schools can offer such a high caliber of teaching and such outstanding experiences (and this has nothing to do with the fact that our professors of Environmental Issues in Business Transactions agreed to conclude a class with what we called "international food day" in which each classmate brought food from his home country). Yet again, for me this fed into the personal enrichment that Columbia provided me with and made all other considerations seem only of secondary importance.
Arguably, I might have been particularly lucky. The class of 2018 might have been a unicum which will not be repeated, not even at Columbia (where I insist, you should all be aware, there is no better program). But I honestly do not think so. Anytime time I looked at Sylvia interacting with my fellow students and spoke with her, I saw someone driven by an indomitable passion for what she does, and I felt reassured that she could only ever do a good job. Yes, Columbia gave me the best year of my life, and some of the best friendships I could have ever hoped for. This is why I will always consider Columbia my home, and Columbia students my family. And I have little doubt that it will be the same for all incoming LL.M. classes. Roar, Lion roar!
Angelo is a graduate of Università degli Studi di Padova and an Italian qualified lawyer who practiced in the Milan office of Cleary Gottlieb Steen & Hamilton, LLP, for four years. Angelo fostered his passion for music and theater by being a member of Columbia Law Revue and the Capitan of the LL.M. '18 soccer team.