by Wuxiao Liang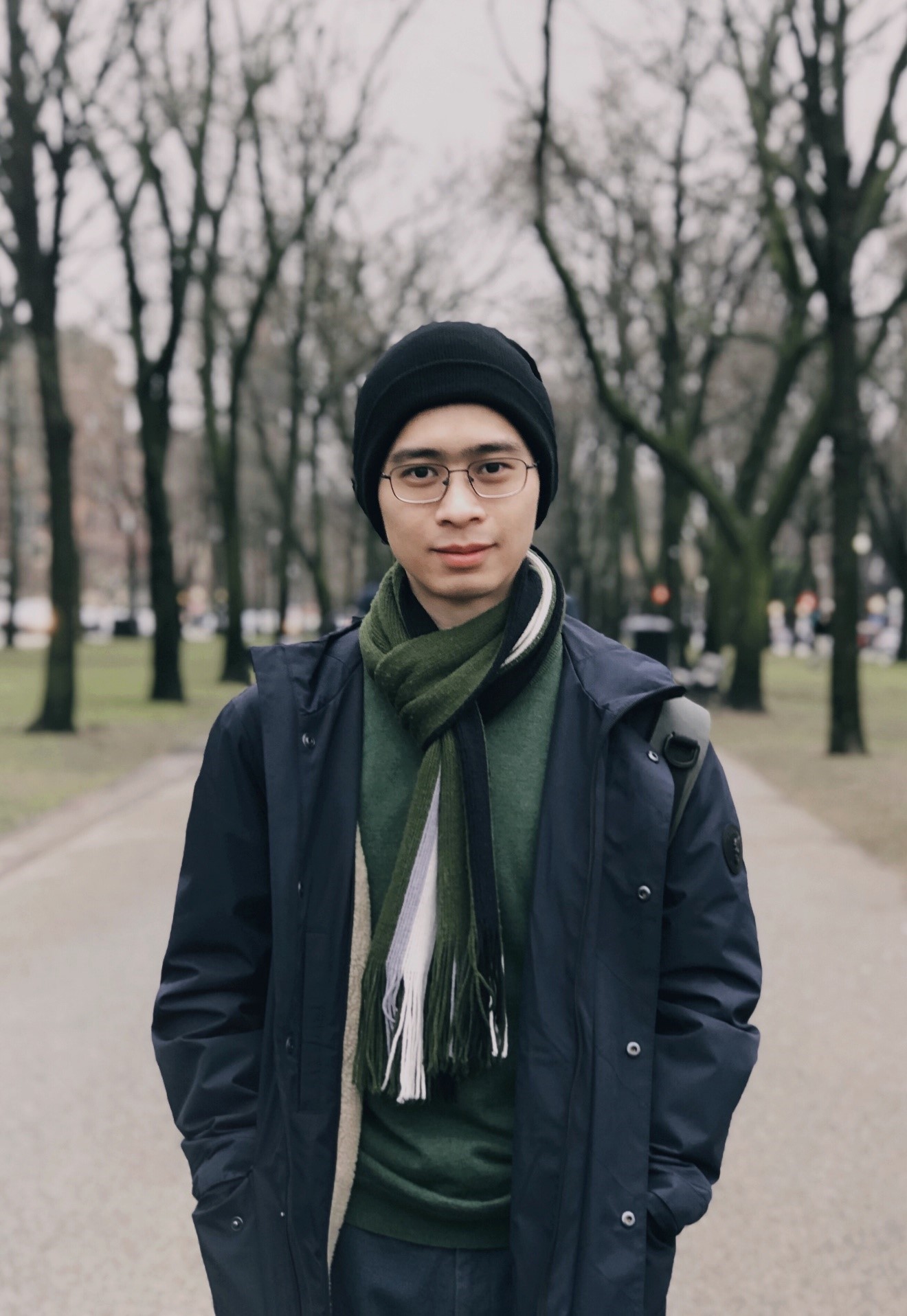 Hometown: Guangzhou, China
Experience Prior to LL.M.
I obtained my LL.B. degree from East China University of Political Science and Law in 2016 and was an exchange student at Leiden University in 2014. After I graduated, I worked as a legal consultant at O'Melveny & Myers LLP in Shanghai for three years, focusing on PE/VC investment, mergers & acquisitions, foreign direct investment and general corporate matters. O'Melveny & Myers has a very inclusive workplace where everyone can contribute and grow. I really enjoyed the wonderful experience working with a group of diligent and excellent colleagues, and after working for three years, the firm encouraged and supported me to pursue an LL.M. degree for further personal growth and development.
Why Columbia Journal of Asian Law (CJAL)?
Being an editor of a journal at Columbia Law School has always been one of my goals for the LL.M. year. It matches perfectly with my future career path – being a practitioner while engaging in scholarly works. At the same time, it gives me the valuable opportunity to contribute to and get more involved in the Columbia legal community.
When it came to applying for a specific journal, I ranked the Columbia Journal of Asian Law (CJAL) as my first choice. CJAL mainly focuses on the "legal and political systems of the countries in Asia," which matches my legal background and would allow me to make the best of my knowledge and leverage my strengths. Aside from studying U.S. law at Columbia, I also want to keep pace with the latest developments in the Asian legal sphere. Taking all these factors into consideration, CJAL was undoubtedly the perfect choice for me.
Here are the general procedure and timing for LL.M. students to apply for a journal position. The application process typically starts in mid-August and ends a week before the Fall semester. There are several journals that recruit LL.M. editors, and students need to submit their applications online via LawNet (including resume, personal statements, writing samples etc.), and rank their preferences. The applications are then reviewed on an anonymous basis.
Valuable Editorial Experience at CJAL
The Columbia Journal of Asian Law is the premier forum in the United States offering analysis on Asia's rapidly developing legal regimes. It is run by graduate students and publishes its issues bi-annually. It accepts original articles by legal academics, practitioners, and government officials from across the world as well as papers or notes covering legal developments in Asia. For instance, an article that I worked on during the Fall semester was written by Nobuhisa Ishizuka, a former leading practitioner and now scholar focusing on Japanese legal studies, regarding the constitutional reform in Japan.
As an editor of CJAL, my main work includes three steps: (i) source gathering, (ii) cite checking, and (iii) final proofreading. The first thing editors do when we get an article is locate the sources mentioned in every footnote (such as treaties, articles, or websites) using the university's library resources, and then review the substance of the sources to see whether they are consistent with their usage in the article. The second step consists of three components, proofreading, cite-checking and bluebooking, which normally require editors to check whether the footnotes conform with the uniform citation rules. The final step is to read through the article once again to spot any typos or errors.
I think my editorial experience at CJAL is one of the most valuable experiences during my LL.M. year. First of all, the source gathering process is a helpful practice to navigate all the law school's electronic resources. From this practice, I have come to know that there are plenty of useful online resources and databases that we can make good use of during the year. In addition, cite-checking is a good bluebooking exercise, and being familiar with it is an essential skill for our future academic studies and professional development.
All in all, it is wonderful to have such a great opportunity to engage in editorial works early in my LL.M. year, and it really enhances my strengths in other editorial applications and related legal work. I successfully applied for another editorial position at Columbia Center on Sustainable Investment as an editor of the Yearbook on International Investment Law & Policy thanks to my prior editorial experience at CJAL. I would recommend LL.M. students consider applying for journal editor positions at Columbia if interested in having a fulfilling editorial experience during the LL.M. year.
Wuxiao Liang is an LL.M. student from China. He obtained his LL.B. degree from East China University of Political Science and Law and was an exchange student at Leiden University. Before he came to Columbia Law School, he practiced corporate law at O'Melveny & Myers LLP in Shanghai, focusing on PE/VC investment, mergers & acquisitions, foreign direct investment, and general corporate matters.