Happy Winter Break!
However you are spending the break, your LL.M. Team wishes you a wonderful and restorative time. With that in mind, a few suggestions: 
Books
Brad Meltzer — the idea for The Tenth Justice came to him while in Torts class at Columbia Law! He has written many books since — plenty to explore.
Stephen L. Carter — a Yale Law School professor who has written many books, both fiction and non-fiction. His most recent non-fiction book, Invisible, is the story of his grandmother who helped prosecute a Mafia boss in the 1930's. He is also the author of The Emperor of Ocean Park and several other novels.
John Grisham — The Firm is a classic. It was also made into a movie. Read and watch! Bonus points for ethics issue spotting.
Lisa Scottoline — Writes in many genres — legal thrillers, thrillers, historical fiction and humor. There is something for everyone.
Looking for a book that takes place at Columbia? Columbia Magazine has 11 recommendations here!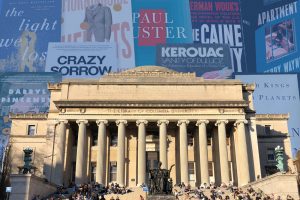 Columbia Magazine
Movies 
Adam's Rib (1949) — Katherine Hepburn and Spencer Tracy star in this comedy about a married couple who find themselves on opposite sides of a murder case – as prosecutor and defense! (Available for rent on Amazon Video, AppleTV, Google Play, and YouTubeTV)
12 Angry Men (1957) — This courtroom drama takes places entirely inside a New York City jury room, where one juror compels the other eleven men to carefully deliberate their verdict in a murder case against a young man of Puerto Rican descent. (Stream for free on PlutoTV or rent on Amazon Video, AppleTV, Google Play, and YouTubeTV)
Inherit the Wind (1960) — Adapted from a play of the same name and inspired by the infamous "Scopes Monkey Trial" of the 1920s, this film focuses on the trial of a schoolteacher arrested for teaching Darwinism in a small, Southern town. (Available for rent on Amazon Video, AppleTV, Google Play, and YouTubeTV)
Philadelphia (1993)— Tom Hanks won his first Academy Award for his portrayal of a gay man with HIV/AIDS who is wrongfully dismissed from his corporate law firm in Philadelphia. Denzel Washington also stars as an African-American lawyer who, after realizing their shared experience with discrimination, agrees to represent him in the case. (Available to stream on Amazon Prime Video and IMDBtv or rent from AppleTV, Google Play or YoutubeTV)
Just Mercy (2018) — Based on a true story, this film stars Michael B. Jordan as a Harvard-educated civil rights defense attorney who travels to Alabama to represent an innocent man condemned to death. (Available to stream on HBO or rent on Amazon Video, AppleTV, Google Play and YouTubeTV) 
Interested in a list of movies that take place at Columbia or used Columbia as a set? Start with Ghostbusters (1984) or one of the other twenty films on this list.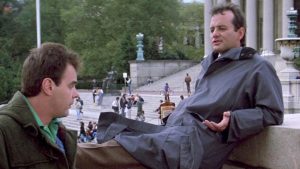 Dan Akyroyd and Bill Murray in Ghostbusters (1984)
Podcasts
LawNext — Publisher of LawSites Bob Ambrogi interviews innovators and entrepreneurs in the legal industry in this weekly podcast.
Above the Law – Thinking Like a Lawyer — Joe Patrice and Kathryn Rubino, editors of Above the Law, discuss a regular topic through the lens of a legal framework.
The Lawyerist Podcast — This weekly podcast, hosted by Aaron Street and Stephanie Everett, focuses on the future of "lawyering" and the legal industry.
Ladies Who Law School — Law students Samantha Lemke & Haylie Davis share their first-hand experiences of preparing for a career in law.
The Legal Geeks — Jessica Mederson & Joshua Gilliland explore legal issues in Science Fiction media, comic books, and pop culture. 
Check out these eleven other podcasts from Columbia professors, academics, and alumni!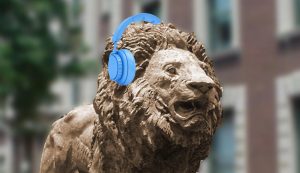 Photo by Greg Wyatt, Columbia Magazine