We asked the Class of 2021 to nominate their peers — whether inspirational leaders in the classroom or a student group,  activists or artists around New York City, or simply great friends and pizza companions — to share what they've learned over the course of their LL.M. year. The result, Lessons from the LL.M.
Here's what Santiago Barraza Lopez had to say: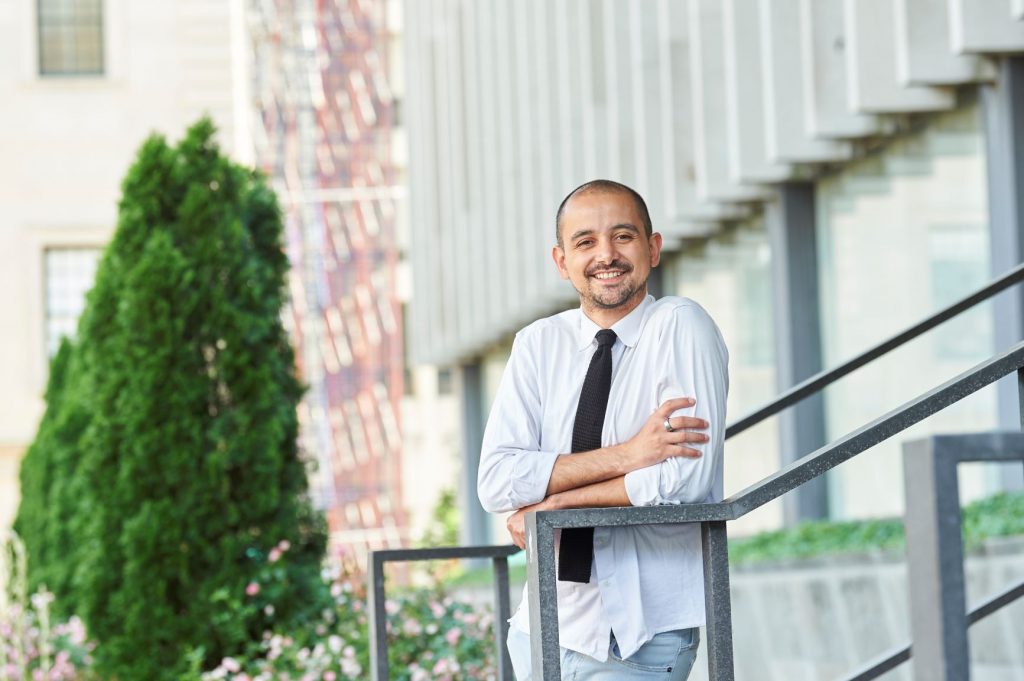 Name: Santiago Barraza Lopez
Hometown: Mexico City
Pre-LL.M.:
I was a senior associate in a big law firm in Mexico City working in the M&A practice. My idea was to stay in New York for an additional year [after the LL.M.] and then head back to Mexico.

What's next?
I am moving to London. I got a job in Big Law in the Finance practice. It was not in my plans, but this experience really changed my life forever.
Three things you learned during your LL.M. Year: 
1) There will always be someone smarter, funnier, crazier, and more thoughtful than you. Enjoy befriending amazing people instead of trying to be "the best" in everything. Life is not a competition; it is about surrounding yourself with people that add something to you.
2) Time is measured in terms of quality and not quantity. Love and relationships do not need to be long in order to be meaningful.
3) New York City is truly the center of the world. The combination of smog, street art, museums, rats, pizza, Michelin-star restaurants, dive bars, crazy people, parks, lights, expensive cocktails, amazing neighborhoods, architecture, and tall buildings, make it the best city in the orb. Conquer New York, then conquer the world.
New York Moment:
One random weekday, I was supposed to have dinner with two of my best friends from Columbia and NYU. One of them called me, gave me an address in Long Island City and said: "Free Coldplay concert." He was not lying. We missed dinner but the rest is history.
Favorite Class:
Deals Workshop: Acquisition Finance. Every single transaction that we analyzed was done by the two professors. You cannot top that.
Best Coffee Spot: Café Metro, on the corner of 7th Avenue and 56th Street. In the center of the concrete jungle.
Best Place to Study: Café Select in SoHo. It does not get any better.
LL.M. Protip:
Two pieces of advice: Try to say yes to every plan your classmates organize. Even if you are tired and want to sleep. You never know when a moment is going to change you forever. And save money. New York City is more expensive than what they tell you.
Would you change anything? 
If I could build a time-machine and go back in time to live this experience again, I would do the same things all over again. No changes, no regrets.