We asked the Class of 2019 to nominate their peers — whether inspirational leaders in the classroom or a student group,  activists or artists around New York City, or simply great friends and pizza companions — to share what they've learned over the course of their LL.M. year. The result, Lessons from the LL.M.
In Rafael's nomination, he was described as an "active leader." Here's what Rafael has to share: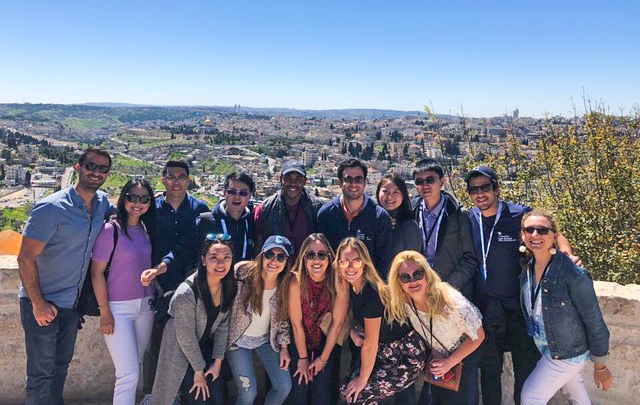 Name: Rafael Breves de Toledo
Hometown: Rio de Janeiro, Brazil
Pre-LL.M.: I worked in M&A and project finance at Pinheiro Neto in Brazil and Morrison & Foerster in NY.
What's next?
I am taking the NY Bar Exam, will likely enjoy some vacation in August. 
Three things you learned during your LL.M. Year: 
1) Columbia Law School is full of amazing people;
2) I learned a lot about different cultures and how to interact better personally taking into account another's culture;
3) I also learned a lot about M&A and improved my negotiation skills.
New York Moment:
I love Storm King, and the moments I spent there with my family were all memorable to me.
Favorite Class:
Seminar Deals Litigation. Professors were amazing and the subject was really interesting to me.
Best Coffee Spot: Abraço Espresso Bar
Best Place to Study: Home
LL.M. Protip:
Those interested in M&A should definitely take the Seminar Deals Litigation and an M&A Deals Workshop at the same time (most think these two are the same thing but they are not). Taking both at the same time is perfect, as they complement each other. I also think LLMs should apply to Student Senate and itrek because these are unique opportunities to mingle with JDs and develop good relationships.
I wish I knew the LLM would go so fast.
For the Brazilians, join us at CLS Brazil!
Would you change anything? 
Hard to say but looking back now, as it goes so fast, I would have spent more time with the amazing friends I made.