We asked the Class of 2019 to nominate their peers — whether inspirational leaders in the classroom or a student group,  activists or artists around New York City, or simply great friends and pizza companions — to share what they've learned over the course of their LL.M. year. The result, Lessons from the LL.M.
In Jinbao's nomination, a student wrote, "Jinbao is a great person, extremely diligent student, very authentic, always looking at the bright side of things… smart and humble. Great student to represent our class…"  Here's what Jinbao has to share: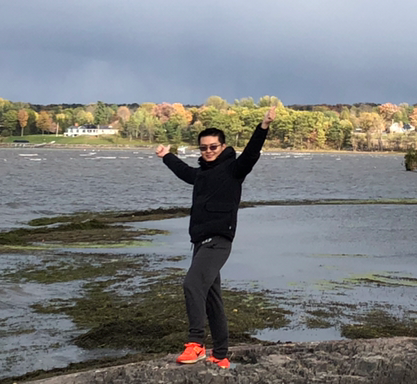 Name: Jinbao Hu
Hometown: Shanxi Province, China
Pre-LL.M.: M&A and capital markets professional at Sullivan & Cromwell Beijing Office
What's next?
Catch up on the last season of Game of Thrones. Return to Sullivan & Cromwell Beijing Office after the Bar Exam.
Three things you learned during your LL.M. Year: 
1) Be open-minded and curious about the world
2) Be nice and respectful to everyone
3) Holistic literacy of M&A and capital markets
New York Moment:
Cycling along the Hudson River and in the Central Park; Bowling and Laser Tag at Pier 60; Broadway opera (La Fille du Régiment)
Favorite Class:
Deals Workshop: Mergers & Acquisitions taught by two partners (Stephen Kotran and Krishna Veeraraghavan) from Sullivan & Cromwell; Advanced Corporate Law: Mergers and Acquisitions taught by Professor Jeffrey N. Gordon. The former focuses on drafting and negotiation while the latter focuses on the underlying finance theory, motives of M&A and case law. I believe the two classes are an exceptional combination and can provide enormous value for a M&A lawyer. Other classes especially Securities Regulation taught by the legendary Professor Coffee are also amazing!
Favorite Restaurant: Atlas Kitchen
Best Place to Study: Third Floor, Law Library
LL.M. Protip:
Future LL.M.s definitely should try to mix with classmates from all over the world. Young people from different backgrounds should communicate with each other to build a better world together.
Would you change anything? 
I wish I had been more confident and spent more time on networking.