CU STRIVE team members have been working with the Alternative Break Program (ABP) at Columbia University to raise awareness of SCD and how it affects high school students. We've been reaching out to local high schools in NYC to tell students, parents, teachers and school officials about SCD, and how they can help students with SCD to receive better education and perform better academically. Here, we introduce the Department of Education's Section 504 Plan as one of the many ways schools can assist students with disabilities or illness like SCD.
Our presentation to the faculty and administration of Frederick Douglass Academy can be viewed here and explains more about the 504 Plan.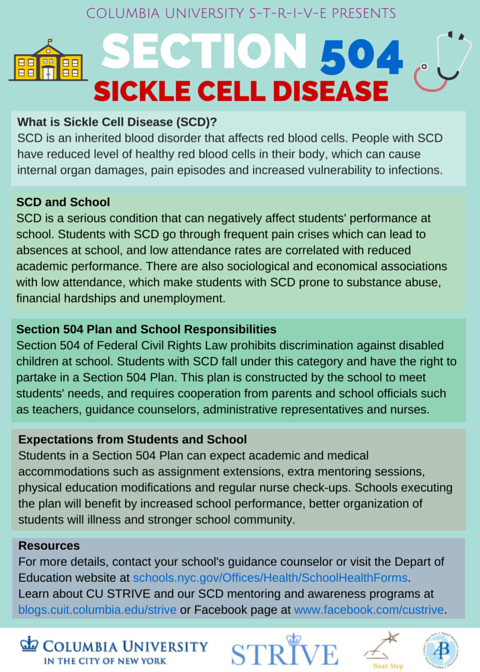 To learn more about SCD, how it affects children and their school experience, check out our video where one of our program coordinators, Terryn Adams, interview Maureen Licursi, a nurse at NY Presbyterian Hospital who has been helping us get our mentees for many years.
Some useful information about SCD, school planning and Section 504 can be found here!
School Planning for Children with SCD
Department of Education – 504 FAQ