DataFest has concluded successfully.
---
CSC DataFest Fall 2018 has been successfully concluded on November 11, 2018.
 We would like to thank everyone involved in organizing the event. It wouldn't have been a success without their support!
This semester we had 19 enthusiastic groups presenting their interesting findings on the topic of Gentrification. Every group came so prepared where they developed very robust models and they combined data analysis with insights supported by economic meanings. We were honored to have professionals from the Real Estate industry and the Economics industry to be out judges. We sincerely appreciate Dr. Patrice Derrington, Adam Swietek, Dr. Rosemary Scanlon, Oscar Romero, and Brian Loughlin for coming to the DataFest. Judges provided elaborative insights and detailed improvement suggestions to each team. Participants experienced with a big data projects to solve real-world problem, and they learned from the professionals as well as from their peers.
---
Congratulations to our winner teams this semester: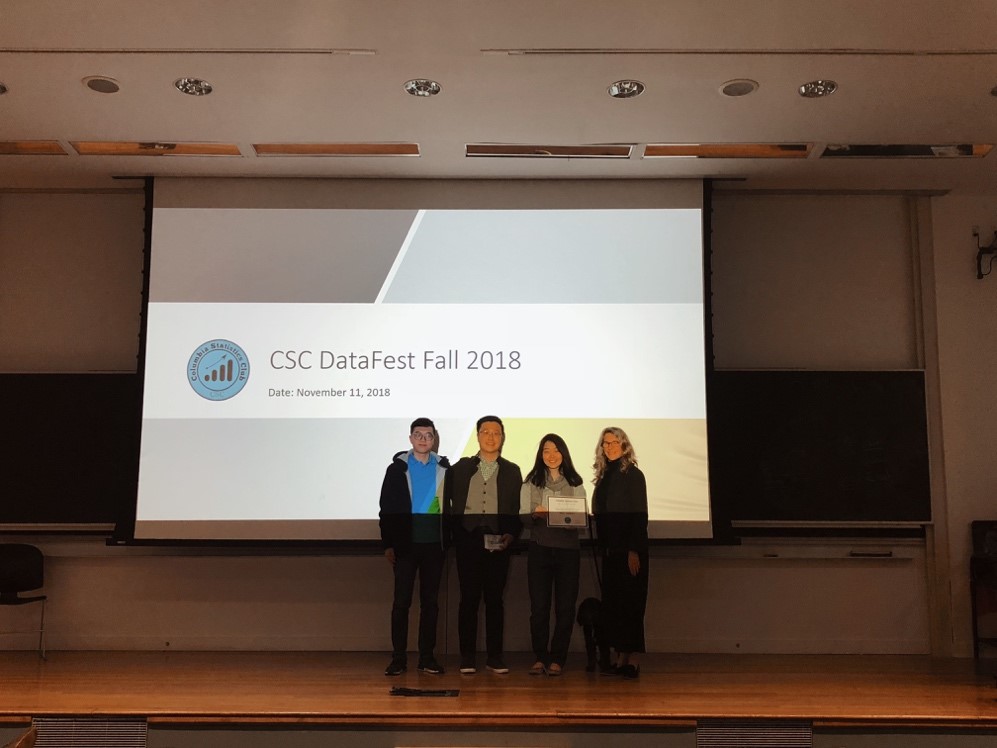 Best Insights 
Hundson Analytica (Mingkai Deng, Yvonne Zhou, Jerry Shi)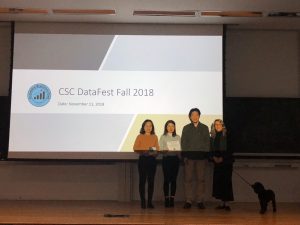 Best Visualization
Datafest GO GO GO! (Hexin Liu, Shiqing Long, Xiaojie Wei, Xiexiu Lin, Xiaoyi Li)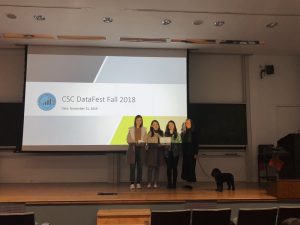 Best Use of External Data
Clever Clover (Lujia Wang, Xiaojing Dong, Xueying Ding)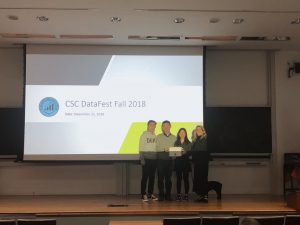 Runner-up
Data Urbanists (Yu Su, Yang Song, Ray Liu)
We thank all participants of DetaFest Fall 2018, and we are looking forward to having you at our future events!
---
Details:
All participants will be grouped into teams of 5 or less.

Each team will receive a real-world dataset on Friday (11/09) evening. Teams can develop their own topics / questions of interests to work on.

There are about one and a half days to complete a project for each team.

Each team is also asked to give a presentation on Sunday afternoon (11/11).

Any software and programming language is welcomed to be used for project / presentation.

Comments will be given by judges. (Judges are introduced below.)

During the event, we will also have tutorials from our guest speaker Prof. Patrice Derrington.
Many rewards, including gift cards and prizes, will be distributed to the teams who perform well in the presentation.
Food and drinks will be provided.
Competition Judges: 
Prof. Tian Zheng, Associate Director for Education, Data Science Institute at Columbia University
Dr. Rosemary, 

Scanlon Former Economist of the NYNJ Port Authority

Dr. Patrice, Derrington Marc Holliday Professor of Real Estate Director of the MSRED program, Columbia University
Jonathan Miller, Founder & CEO Miller Samuel Residential Market Data
Adam Swietek, MSRED Student, Columbia University 

Agenda

Friday Night (11/09):

6:00pm – 6:15pm:

Introduction to the DataFest

6:15pm – 6:45pm:

Tutorial by Mr. Ke Shen. (Data Scientist from Jet.com

6:45pm – 7:10pm:

Introduction to the Datasets and requirements

7:10pm – 9:00pm:

Group forming

Saturday (11/10):

9:00am – 4:00pm:

Project preparation

Sunday(11/11): 

9:00am – 2:00pm: 

Time for group work

2:30pm – 4:00pm: 

Presentation

4:30pm – 5:00pm:

Evaluation from judges