Hey fellows, welcome back to the Fall 2020 semester!
What's going on:
It will be a special year, but you still have chances to get the most out of your journey here. We are recruiting for the new semester! You definitely want to learn more about us if you are expecting online tutorials and events, making new friends, and networking. 
Instead of an online session, we decide to make a video for this year's info session so everyone can be involved! We hope you find the department you're interested in. Please apply via the link above, or you can contact us via LinkedIn or Facebook page.
Check our info session video to know more about us!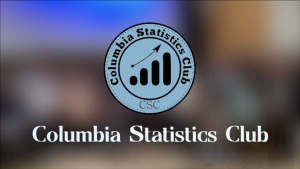 Looking for something fun? This semester we have a lot of events planned, from online tutorial sessions to our largest events of the semester- Datafest. Join and hanging with us virtually!
---
Columbia Statistics Club believes that through commitment and hard work, we can have a positive contribution to our University and our community.
We are an ASGC-recognized student body and we are open to all graduate students who are interested in learning more about statistics. We provide connections, promote events as well as develop tools to enhance everyone's learning experience.
Follow us on Facebook and join our group at LinkedIn now! 
---