Aurelie Athan, Ph.D.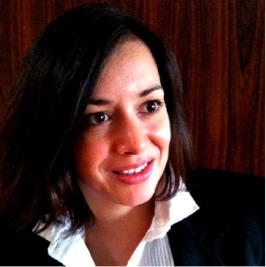 Aurelie Athan is a Full-Time Lecturer and Program Coordinator of the Masters Program in the Department of Clinical Psychology at Teachers College, Columbia University. She is also a co-founder of the Sexuality, Women, and Gender Project at TC where her research focuses on women's development across the lifespan and optimal aging, with a current emphasis on the transition to motherhood. Her clinical orientation is informed by depth perspectives such as Jungian psychology with a focus on the creative expression of the human psyche in art and psychotherapy. She has been honored to work with the  Archives for Research on Archetypal Symbolism on their 10-year effort culminating in The Book of Symbols: Reflections on Archetypal Symbolism (Taschen). With a background in adult spiritual development and as an administrator in higher education, she applies a strength-based and transformational learning framework to foster the positive development of students through innovative curriculum design and academic guidance. She teaches courses on Symbolism, Imagery, and Processes of Creativity among others.
Angela Brew
Angela Brew is an artist, drawing teacher and doctoral student based in London. She is studying at CCW Graduate School, UAL. She is co-founder of International Drawing and Cognition Research, http://drawingandcognition.pressible.org/, and a member of The Centre for Drawing UAL http://thecentrefordrawingual.com. After studying sculpture and drawing at Edinburgh College of Art she created and ran Skylark Galleries on the Southbank http://www.skylarkgalleries.com/ and worked as an artist and drawing teacher. In 2006 she completed her Drawing Masters with Distinction at Camberwell College of Art, with an Arts and Humanities Research Council (AHRC) scholarship, and in 2007 began her doctoral research, in the Drawing and Cognition Project http://www.arts.ac.uk/research/drawing_cognition on the impact of drawing practice on perception, also funded by the AHRC. Her research interest is in cognitive, perceptual and motor processes involved in drawing. She is studying rhythm of eye and hand movements and sensorimotor communication between the eye and hand. Her thesis 'The Seeing Hand' argues that the hand and the eye forge a strong connection through practice, with the hand increasingly sharing a perceptual role with the eye. Her interdisciplinary research methodology combines quantitative eye tracking techniques, video observation and reflective practice. Her drawing practice explores secular approaches and rituals for death, alongside drawing for wellbeing. She teaches a weekly class "Drawing Growth' at Brockwell Park community greenhouses, focusing on the drawing process and its potential for growth and learning. http://www.brockwellgreenhouses.org.uk/welcome/category/drawing-growth/
Allison Faye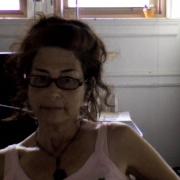 Allison Faye is a cultural bridge builder. Her research, design and curatorial activities integrate understandings from art history, cognition research, and, applied aesthetic practice.  She is the creator of Visual Concepting Strategies (VCS), an online learning tool designed to advance the integration of works of art, from all cultures and periods, into general systems and methods of teaching and learning.
Her dissertation research at Teachers College, developed under the advisement of cognitive psychologist Barbara Tversky, seeks to examine the operational mechanisms of Comparison-based learning in order to find out if the visual comparison learning format modeled in the VCS program can enhance quality of interpretation and memory. Her research into the life and work of the German artist Christof Drexel(1886-1979) , connects early applied-aesthetic thought to Process art, 60's social sculpture and contemporary art paradigms of active response. She was a 2006 Scholar in Residence at the Rifkind Center for German Expressionism Los Angeles County Museum of Art and the recipient of the 2013-2014 Deans Doctoral Research Fellowship Award and the 2012 Teachers College Deans Grant.
Les Joynes, Ph.D.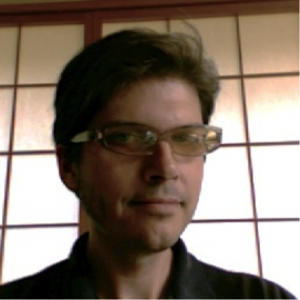 Les Joynes (b. Santa Barbara, CA, 1963) is an American intermedia artist working in New York. He has exhibited at The Art Gallery of New South Wales, Sydney; Museu Brasileiro de Escultura, Sao Paulo, Brazil; Maejima Art Center, Japan; Art & Culture Foundation, Seoul; Museum of Modern Art, Wales; AIT Tactical Museum, Tokyo; Norimatsu Museum, Japan; Michael Steinberg Fine Art, New York (solo); Sandra Bürgel Gallery, Berlin; Mizuma Gallery, Tokyo.
Education: MA Fine Art, Goldsmiths, University; MA Sculpture, Musashino Art University, Tokyo; PhD, Leeds Metropolitan University; BA (Hons) Fine Art, Central Saint Martins College of Art & Design, London; and B.A. (cum laude) in History and M.Sc from Boston University.
Fellowships and Scholarships: Japan Ministry of Culture Scholar (MEXT), Tokyo (1997-2001); NKD Fellow, Nordic Artists Centre, Norway (2008); Edwin Austin Abbey Fellow, National Academy Museum, New York (2009); Artist Fellow on the Bauhaus Foundation's Cities of Tomorrow Program CIAM Urbanisme X, Dessau, Germany (2008-2009) and Erasmus Scholar, Ecole Nationale Superieure des Beaux-arts de Paris (1995); 2008-2010 Visiting Scholar in the School of the Arts, Columbia University; 2011-2012 Visiting Scholar researching contemporary art and philosophy at Columbia University Department of Philosophy and Fellow of the Royal Anthropological Institute of Great Britain.
Joynes has been a guest lecturer at Kookmin University, Seoul; Leeds Metropolitan University, Leeds; University of California, Santa Barbara; Otis College of Art, Los Angeles; Lasalle School of Art, Singapore; Nanyang Academy of Art/National University of Singapore and Musashino Art University, Tokyo.
An interview with Joynes is currently published in Octopus, the Journal of Visual Studies at University of California, Riverside.
Andrea Kantrowitz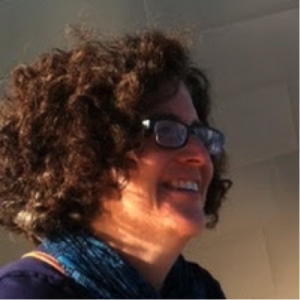 Andrea Kantrowitz is an artist, teacher and doctoral candidate at Teacher's College, Columbia University and a member of the International Drawing Research Network.  She holds a B.A in Art and Cognition from Harvard University and a MFA in Painting from Yale, and is an adjunct professor in the graduate program in art education at the College of New Rochelle. She has also worked for many years as a teaching artist in the New York City public schools and has been involved in multiple local and national research projects.  Her research examines the cognitive interactions underlying contemporary artists' drawing practices.  Her own art has been exhibited nationally and is represented by Kenise Barnes Fine Art in Larchmont NY.
Kantrowitz has co-organized two international symposia on "Thinking through Drawing," along with collaborators at the University of the Arts London and Loughborough University, also in the U.K., at Teachers College in the fall of 2011, and at the University of the Arts in London, UK in the fall of 2012, which brought together artists, performers, cognitive scientists, medical practitioners, philosophers and art educators to consider the relationships between drawing and cognition.  She is organizing the third "Thinking Through Drawing" symposium, entitled, "Interweavings: Pedagogy, Methodology and Research," hosted jointly by Teachers College Art and the Metropolitan Museum October, 2013.  She has published her research on drawing and cognition in the Journal of Aesthetic Education and TRACEY, the journal of the Drawing Research Network and presented at numerous national and international conferences.  She was one of Studio in a Schools  lead teaching artists in a federally funded Arts in Education Model Development and Dissemination project.  She is currently a co-investigator in "Drawing across the Curriculum", a research project funded by the National Art Education Foundation, which is examining best practices in schools in Massachusetts, New York, South Carolina and Caracas, Venezuela.
Patricia Llosa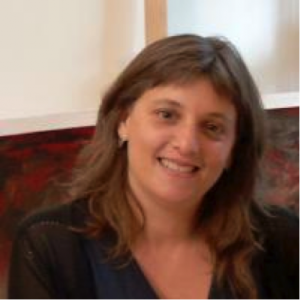 Patricia Llosa, MFA, is a Jungian analyst with a background in archaeology, art history, and the visual arts. She has worked at the Metropolitan Museum of Art in New York for the last 15 years as an administrator and educator. She completed the Marion Woodman Foundation BodySoul Rhythms® Leadership Training Program in 2003.  A native of Peru, she has lived in Israel and is presently based in New York City.
Patricia will be presenting an essay film based on the text by Federico Garcia Lorca: Theory and Play of Duende on Tuesday July 16th 2-5pm. The text in the film is used in an interpretative manner and is threaded throughout the piece as the skeleton of the work which is then experimentally fleshed out with collage, imagery, interviews, music and additional amplifying materials. This elaboration defines duende, establishes its initial parameters as a Spanish dynamic then moves to a study of alienation and rupture from the known. Lorca wrote the essay after his visit to New York in 1929 and while in Cuba and Argentina. Therefore, it is additionally a meditation on how one is both renewed and devastated by exile and immigration as well as a creation emerging out of the dialogue between Spain and the Americas.
Janos Marton, Ph.D.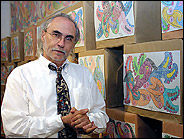 Janos Marton, Director of The Living Museum
Born in Hungary in 1949, Janos Marton grew up in the shadow of communism and the legacy of the Holocaust. His father, a dissident economist, was taken off to prison for six years on the day his son was born. In the 1960s the Martons received political asylum in Austria and moved to Vienna, where Janos attended high school and studied psychology. He became familiar with the artwork of the psychiatric patients at the  Landers Clinic, a state hospital in Maria Gugging in the suburbs of Vienna.
The art program in Gugging had its own building, known as the House of Artists.  The painter Jean Dubuffet included the work of several Gugging patients in his collection of Outsider Art or Art Brut. Through Dubuffet, the concept of Art Brut was popularized. It dealt with the nature of individual self-expression, intention and authenticity, exploring the boundaries between artistic creativity and mental illness, and the definitions of art itself.
In 1976, Dr. Marton received a Ph.D. in psychology and in 1980, a M.A. in fine arts at Columbia University. He then went to work as a psychologist at Creedmoor, the largest of five state psychiatric institutions in Queens, New York.
It was certainly more tempting for a young European to try his luck in the New World rather than to take a job at the clinic in Gugging, Austria, where he would have perpetuated the venerable school of thought personified by the Director of the Gugging Museum, the psychiatrist Leo Navratil. But the enormous effort it would take to create what was to become the Living Museum cannot be adequately explained by a young man's thirst for adventure or by Dr. Marton's understated description of his generation's world view: "We were the children of Marx and Coca Cola, rejecting both."
In 1983, Creedmoor housed about 1,350 patients. It was the year when Dr. Marton invited Bolek Greczynski, a Polish artist known for his work in political art and experimental theater, to join the hospital staff. Together, the two guided the transformation of an abandoned building on the campus known as Building 75 that housed the main kitchen for the Creedmoor patients. They took down the paint peeling off the walls and the layers of fat and dust clouding the windows. Some rooms were inhabited by squirrels, others were locked and inaccessible. Marton and Greczynski had the ability to see through the grime and faded interior of the deserted building and, with time, created an ever-changing space full of art and beauty, the Living Museum.
Mr. Greczynski became the museum's first director. Dr. Marton took over the post in 1995. Today, around one hundred artists work at the museum regularly. About fifteen percent have been artists all their lives. Some sell their work at commanding prices, and these are featured in shows and often reviewed. The doors of the Living Museum are open to all patients who are residents of Queens, N.Y. and supported by the state system. Some come daily, some once a week. Most are outpatients; fifteen to twenty percent are inpatients. All are under psychiatric guidance and on medication.
Chris Moffett, Ph.D.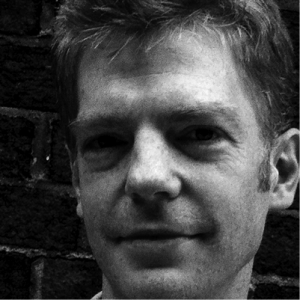 Chris Moffett (b. 1970, Lancaster, Pennsylvania, USA) is a Founding Member of the collective ARE, exploring the intersection between movement, sensory exercises and aesthetic practices.
Since 2010, ARE has performed relational drawing exercises as education/barter for The Whitney Musuem of American Art; made shoes for the Festival of Ideas for the New City, in conjunction with Futurefarmers and the Guggenheim Museum; made drawings from tactile contact for the Noguchi Museum; led experimental engagements with Gerhard Richter's Six Grey Mirrors No. 884/1-6, 2003, for DIA:Beacon; led walking as an aesthetic practice, for the Physical Intelligence Lab in Visual and Environmental Studies at Harvard College; practiced micro-performance for The Hemispheric Institute and Ausência Em Cena in São Paulo, Brazil; amongst other works.
With a PhD in Philosophy of Education from Columbia University, his research centers on the aesthetic, embodied, and architectural dimensions of educational practices and thought. His work and writing has been featured in Ecogradients , Spaces, and the Philosophy and Education Yearbook, and he is a contributing Curator/Editor for Cultural Formations. He has been invited by the Occupational Art School to generate embodied renderings of institutional relations, and has lectured extensively on the aesthetics of the web. He has had performance commissioned by—and curates a series of performed lectures for—the Center for Interdisciplinarity, Philosophy and Education Research. He has held a Fellowship in Design for the Department of Arts & Humanities, and a Policy and Research Fellowship at Teachers College, Columbia University, as well as being a Weinberg Fellow.
Morgan O'Hara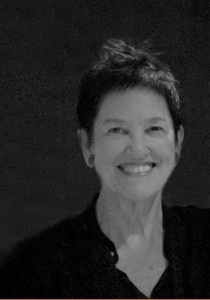 Morgan O'Hara was born in Los Angeles, grew up in Japan, earned a Master's Degree in Art from California State University at Los Angeles, had her first solo exhibition in the Musée Cantonal des Beaux Arts in Lausanne, Switzerland in 1978. She began working internationally in performance art festivals in 1989, did her first site specific wall drawings at De Fabriek in Eindhoven, The Netherlands, and began the practice of the Japanese martial art, aikido, all in the same year. Teaches master classes in drawing and the psychology of creativity in institutes and art academies in the US, Europe and Asia. O'Hara has done international residencies in Europe, Asia, the US and two sessions at the MacDowell Colony in New Hampshire. She is recipient of grants from the Pollock-Krasner Foundation, the Gottleib Foundation, The Foundation for Contemporary Arts, the Leon Levy Foundation, David and Rosamond Putnam Travel Fund and the Milton and Sally Avery Foundation. Her work is in the permanent collections of many institutions, including: Arkansas Art Center, Little Rock, Arkansas; Czech National Gallery, Prague; Hammer Museum, Los Angeles, California; Hood Museum of Art – Dartmouth College, New Hampshire; the Moravian Gallery, Wannieck Gallery  and the Janacek Museum, all in Brno, Czech Republic; Macau Art Museum, Macau, China, National Gallery of Art, Washington, D.C., Olomouc Museum of Art, Czech Republic, Stedelijk Museum, Amsterdam, Vrije Universiteit OZW, Amsterdam, The Netherlands, Wannieck Gallery, Brno, Czech Republic, Weatherspoon Gallery, Greensboro, North Carolina. Her permanent site specific wall drawings can be found in the  Macau Art Museum, Macau, China; The Canadian Academy  Kobe, Japan and the Free University OZW Building, Amsterdam, The Netherlands. O'Hara lived in Europe for 25 years (Paris, then Berlin, then Italy for 21). O'Hara returned to live in New York in 2010.  Languages: fluent English, French, Italian.
Amy Plumb Oppenheim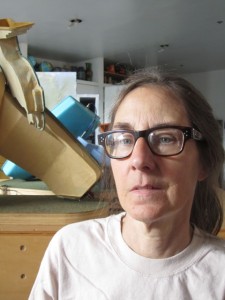 Amy Plumb Oppenheim, Director  of the Dennis Oppenheim ~studio,  had a decades long working relationship with the artist, Dennis  Oppenheim.   Her work continues with the development of the Program at Teacher's College. Recent activities include a Public Program at Electronic Arts Intermix, Dennis Oppenheim Form-Energy-Subject.   She is currently working on a one person show at the Henry Moore Institute, The Yorkshire Sculpture Park and MOT International planned for the end of this year.
Steven Poser,  Ph.D.
Steven Poser managed John Gibson Gallery in Soho, which was Dennis Oppenheim's gallery in the 1970's.  He was a consultant to the Whitney Museum, Programming Director of the Artists' Television Network, and Visiting Critic in Drew University's New York Semester on Contemporary Art. He has published in the areas of art criticism and psychoanalysis.  His recent book, The Misfit (RosettaBooks, 2011) has been a bestseller on the internet in three languages. An exhibiting painter since 1991, he has shown in twelve one-person and numerous group shows, including the Weatherspoon Gallery, University of North Carolina; Kunsthaus, Hamburg, Germany; White Box, Chelsea; Steelplant Gallery, Marist College; and Carrie Haddad Gallery, Hudson, NY. He received the 1997 Gradiva award in painting from the National Association for the Advancement of Psychoanalysis, and in 1998 was Visiting Artist at the Boston University School of Fine Art. He practices psychoanalysis in New York City and teaches clinical writing at the Center for Modern Psychoanalytic  Studies.
Maja Rajenovich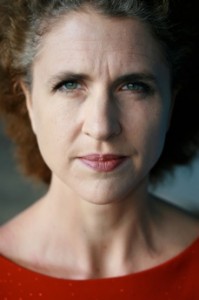 Maja Rajenovich began exhibiting Live Art pieces over twenty years ago in Portland, Oregon, working primarily in sculpture, music, and video.  In the early 90s, she moved to New York City to work as a studio assitant for sculptress Barbara Ellmann.  Rajenovich came into contact with Dennis Oppenheim, Nina Martin, Lisa Nelson, and Marc Ribot, all of whom had great influence as she began training at the New York Dance Intensive.  She has completed Fine Art Degrees in Sculpture and Theatre: Acting from Lewis & Clark College and Portland State University, and has shown in Bill Young Studio, Judson Church, Performanceworks NW (OR), LAVA, Galapagos Art Space, The Tank, Big Skyworks Brooklyn, Joyce Soho, Dance New Amsterdam, Seattle Festival of Dance Improvisation, The Hostess (OR), Bryant Lake Bowl (MN), New Dance Allliance, and Green Space.   Her current performance art projects are process oriented with a focus on repetition, ritual, environmentalism, and the role of witness/voyeur/audience.  Rajenovich cherishes her enduring creative partnerships which survived an 8 year sabattical in India, and motherhood.  Recent notable project based reunions have been with Tanya Gagne (Brooklyn), Alexandra Hartmann (Brooklyn), Julia Sterling (SF), Dennis Del Zotto (Brooklyn) and Johanna Meyer (Champagne-Urbana).  It has been an honor to be brought into collaboration with the Dennis Oppenheim ~studio (NY) and Slought Foundation (PA).  majarajenovich.com
Emily Raphael-Greenfield, Ed.D.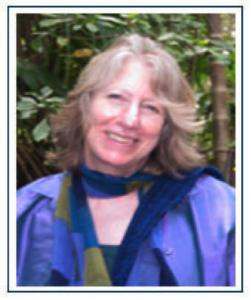 Emily Raphael-Greenfield, EdD, OTR/L is an assistant professor within Columbia University's Programs in Occupational Therapy.  For more than 10 years she has taught the mental health coursework within this graduate program, including Group Dynamics, Psychopathology and Principles of Evaluation and Intervention within Mental Health. She obtained her doctorate in 2010 from Teacher's College and focused her dissertation research on executive function and community integration. In 2004 she created a grant-funded occupational therapy clinic within the Fort Washington Men's Shelter, a 200-bed MICA shelter, where a variety of modalities, including art, music, dance, and sensory modulation are used to assist the men as they transition from the shelter system into supported housing. Her research interests include the relationship between drumming and movement activities and verbal communication and the use of contextualized motor-based role play to improve socialization among adolescents on the Autism Spectrum.
Stephen Riche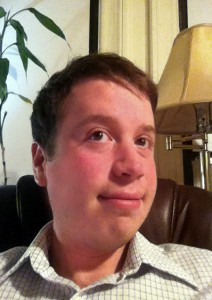 Stephen Riche is working towards his MA in the Psychology in Education program of the Department Counseling and Clinical Psychology at Teachers College, Columbia University.  He received a B.S in Biology Psychology from Tufts University.  While at Tufts he worked with Klaus Miczek, Ph.D. researching the behavioral neurobiology of aggression, specifically alcohol heightened aggression and its modulation through serotonin pathways.  His works culminating in an Honors Thesis,  Long Term 5HT1a and 5HT1b Antagonism in Citalopram-Maintained Mice: Selective Reduction of Alcohol-Heightened Aggression.  He also spent a year working in Tufts University Social Cognition Lab (TUSC) with Keith Maddox, Ph.D. looking at bias, specifically testing bias.
His interests in the Art and Cognition Laboratory and its projects stem from an appreciation of art in its many forms and a curiosity in arts propositional and cognitive exploration.
Lisa Jo Sagolla, Ed.D.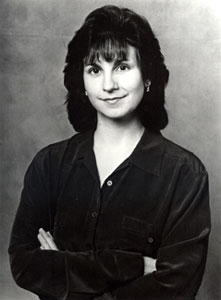 Dr. Sagolla, the Coordinator of the Teachers College Art Education InSTEP program, is an arts educator, consultant, critic, choreographer, and historian.  She received her Ed.D. in Art and Art Education and her M.A. in Dance and Dance Education from Teachers College, Columbia University.  She earned a B.A. in Music Education from the College of William and Mary.  Her research revolves around the making, history, and teaching of integrated arts genres, such as the Broadway musical, physical theatre, and various forms of American popular culture and entertainment.  Her interest in mind-body dynamics stems from her studies at Teachers College with Irene Dowd (Lulu Sweigard's protégée) and her incorporation of Alexander Technique and other mind-body practices into her movement work with actors.  Dr. Sagolla has written scholarly journal articles and encyclopedia entries on topics ranging from Busby Berkeley to Frank Sinatra, the Rockettes, and the influence of modern dance on American musical theatre choreography.  Her first book, The Girl Who Fell Down: A Biography of Joan McCracken (Northeastern University Press) was a finalist for the Theatre Library Association's George Freedley Memorial Award for best book in the area of theatre or live performance.  Her second book, Rock 'n' Roll Dances of the 1950s, offers an animated lens through which to examine the social history of the period and is published by Greenwood Press as part of the reference book series "The American Dance Floor."  Forthcoming is a book on floor-barre technique, which Dr. Sagolla was commissioned to write by the technique's inventor, Zena Rommett.  Dr. Sagolla has been the dance critic, dance and movement columnist, and a theatre critic for the entertainment-industry trade publication Back Stage, as well as the dance critic for The Kansas City Star.  She has choreographed more than 75 productions for Off-Broadway, regional, summer stock, and university theatres and has taught for 30 years in K-12, studio, and college settings, including Columbia University, New York University, and Marymount Manhattan College.  She has also served as an arts education assessment and curriculum development consultant for arts institutions such as the Lincoln Center Institute, New York City Ballet, Dance Theatre of Harlem, and Chicago Moving Company.
Duff Schweninger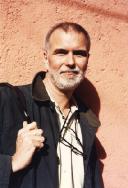 Since the early 1970s, Duff Schweninger's work has included performance, transmission art, sculpture, video art, graphics and installation.  Schweninger's sculptural work often employs the interplay of material, space, and action over time.  The work exists in a multi-dimensional sense and takes on a life of its own. It functions or is activated by natural forces in its immediate environment, such as light, water, air movement or human interaction.  In the 1990s and 2000s, his work has involved themes of ecology, conservation and the transformation of energy.
In 1975 Schweninger moved to New York City to join a group of artists brought together by Willoughby Sharp.  This union lead to the founding of the Franklin Street Arts Center (FSAC). For the next three years, as the FSAC's Vice President he administered the Arts Center and founded the Live Injection Point (LIP) with Willoughby Sharp. The LIP/FSAC produced events and cable television programs with artists from many disciplines in its live video theater and television studio in the basement of the FSAC with funding from the National Endowment for the Arts.
Schweninger as a member of an interdisciplinary team, developed new approaches to arts education working in public schools, libraries, prisons, homes for the aged and community centers.  He conducted workshops involving collaborative activities designed to increase the participants' sensory and creative potential through the manipulation of materials within various environments. He taught Foundation Design at the Art Institute of Boston and at Parsons in New York City.
Starting in 2000, Mr. Schweninger began producing television programs about artists with various collaborators.
Larry Tung

Larry Ling-hsuan Tung is a freelance journalist and independent documentary filmmaker in New York City. He is a frequent contributor on immigrant communities to Gotham Gazette, an Online Journalism Award-winning news site covering New York City. In addition, he contributes video, radio and print pieces to media outlets in New York. He also teaches video production and media courses at Kean University in Union, New Jersey.
Prior to moving to the United States, he was a reporter for the English-language Taiwan News in Taipei and covered Taipei City Hall and the Taiwanese legislature from 1998 to 2000. He was also a stringer during the 2000 presidential election in Taiwan for the International Community Radio Taipei.
Tung's documentary films have been shown in many film festivals in North American and Europe. His debut film, Daughters from China, won the best documentary award in the 2005 Honolulu International Festival, and his 2009 film, Welcome to My Queer Bookstore, was a finalist in the short documentary category in the CMJ Film Festival in New York.
Tung is a graduate of Ming Chuan University in Taiwan, and holds a master's degree in journalism from Columbia Journalism School, and a master of fine arts in television production from Brooklyn College of the City University of New York. He is a recipient of Vanderbilt University Media Fellowship in 2008, and NYC Campaign Coverage Journalism Fellowship from the Center of New York City Affairs at the New School in 2010.