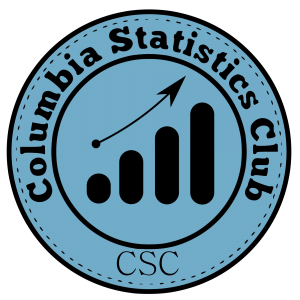 Columbia Statistics Club believes that through commitment and hard work, we can have a positive contribution to our University and our community.
      We are a group of Graduate Students that represents Columbia's current Statistics Class and Alumni, providing connections, promoting events and developing tools to foster everyone's learning experience, making it fun at the same time. Our projects involve not only Statistics Students, but anyone who wants to join us and learn more about the field.
——————————————————————
News:
Welcome back to the spring semester. We hope everyone had a great holiday season and a happy new years.
This semester we have a lot of events planned, from study groups to our largest events of the semester Datafest. Tune in back to the website for our announcements.
——————————————————————
Below are some pictures from our fun events and gathering!