December 22nd, 2014 by Columbia SIPA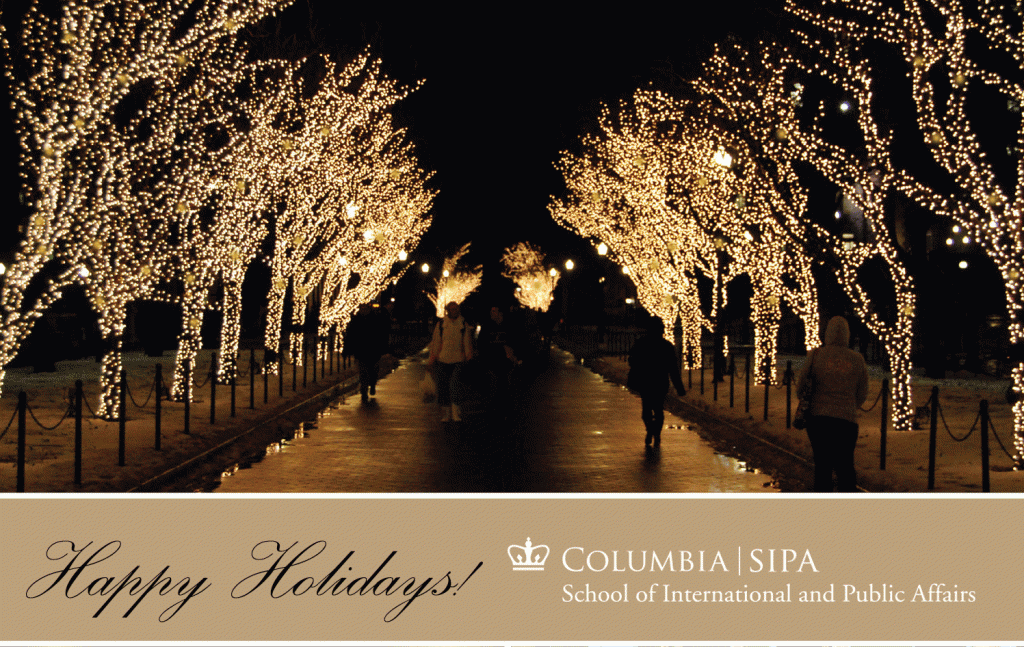 You may have noticed this lovely holiday card in your inbox. The scene in the photograph was actually taken on Columbia University's "College Walk," which is the main street (or walkway) that runs through the main campus. (Can you see yourself dashing through here to make it your first SIPA class on time?) During this time of year, College Walk is flanked by dozens of trees wrapped in twinkle lights. It's just Columbia's way of celebrating the holidays and spreading joy to everyone who steps foot on campus!
And we wanted to share a bit of that holiday cheer with all of you. We hope you have a very happy holiday, and we look forward to receiving your application for admission in the New Year.