With new New Yorkers in mind, members of the GLS team compiled a list of their go-to places around the city. You'll find hidden bookstores, a spa, bagels, parks, and pizza all within these GLS picks!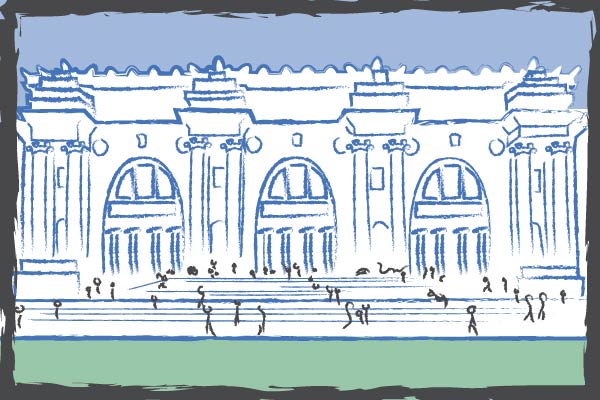 Alison Sherwin, Associate Director
Restaurant: Milk Bar Bakery. Technically, it's really just dessert, but who needs a meal when such delicious desserts await you? The birthday cake truffles are my absolute favorite, but I have yet to eat something that wasn't fantastic.
Shop: The Strand Bookstore. An amazing bookstore located in Union Square. The Strand sells new and used books along with rare books and gifts for all the bibliophiles in your life. I can spend hours browsing — and always leave with something amazing.
Activity: The Metropolitan Museum of Art. Your Columbia University student ID gets you into the museum (and the Met Breuer and The Cloisters) for free! Go often! With so many exhibits and galleries, I always find something new (while at the same time visiting old favorites). The gift shop is an excellent place to buy gifts for family members back home.
Secret Place: Murray's Cheese. Not just an amazing cheese store, Murray's Cheese offers a variety of classes and tours of their cheese caves as well. The store isn't very secret, but the classes seem to be — go and enjoy!
NYC Tip: Your subway pass can take you everywhere. From the US Open in Flushing Queens (I'll be there on Labor Day!), to Coney Island for hot dogs and the beach, to baseball games and restaurants/grocery stores for almost every variety of food imaginable, the subway is your tour guide. Use those beautiful fall weekends to explore all five boroughs of your new city.
Ben Churchill, Program Coordinator
Restaurant: Patsy's Pizza (there are several). If you want New York style pizza, this is one of the best. There are several contenders (like Grimaldi's and Lombardi's), and Patsy's has a familial link to them. New York is known for its pizza, but don't be fooled by the many, many bad pizza restaurants in the city! You can't go wrong with Patsy's.
Shop: The MoMA design store. It is located directly across the street from the Museum of Modern Art. For unique and well-designed home décor and gifts, this is a good place to go. You might find gifts for family and friends, or things to decorate your apartment.
Activity: The New York Botanical Garden. There is always something to see here, no matter the time of year, particularly in their greenhouse. The grounds are very large, and one of my favorite places to walk when the weather is nice is in their "native forest" area that is representative of what New York looked like before it was settled.
Secret Place: The Times Square Visitor Center (maybe not so secret, but not well known). Most locals avoid Times Square, but if you must visit (at least once), you will soon realize that if you need a toilet, one will be difficult to find. The Times Square Visitor Center has public toilets, and is surprisingly lavish – it is decorated like the lobby of an old movie theater (it was one in a former life). There is a small museum there as well.
NYC Tip: Use your Columbia ID to get into as many museums as you can while you are here!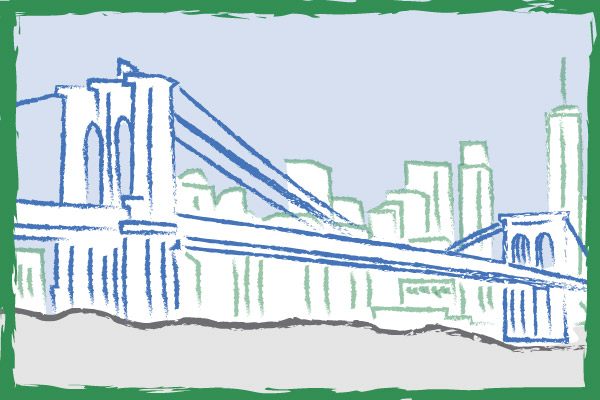 Jill Casal, Director 
Restaurant: Hometown Bar B Que in Red Hook, Brooklyn. After your obligatory IKEA trip, head down the street a block to this amazing barbeque restaurant (and bring your appetite!).
Shop: Take a walk along Court and Smith Streets in Brooklyn. There are some super fun boutiques, cafes, shops, and restaurants along both. In Morningside Heights, you can usually find me on my lunch break perusing one of the two nearby locations of Book Culture. Great books, gifts, and more!
Activity: Holidays are very festive in New York—no matter what you celebrate! Be sure to celebrate Thanksgiving in true American fashion: eat turkey, gather with friends and family, and play a pick-up game of American football in a park. Take a short trip just north of the city around Halloween to Sleepy Hollow and visit the Great Jack O'Lantern Blaze. Or take a subway ride out to Dyker Heights in Brooklyn just before Christmas to see some truly amazing Christmas light displays.
Secret Place: Two great outdoor spots in Brooklyn: The Brooklyn Heights Promenade and Brooklyn Bridge Park. The Promenade overlooks all of lower Manhattan on one side, Governer's Island on the other, and in the middle—the Statue of Liberty; the views are stunning! The 2/3/4/5/A/C/R trains all get you there (Borough Hall, High Street, or Court Street stops depending on the line). Below the Promenade, you will see former piers along the East River that have been transformed into the vast and beautiful Brooklyn Bridge Park. Playgrounds, running paths, soccer fields, and more make for a lovely day on the river (and while you're at it, have an ice cream at the Ample Hills Creamery outpost located there!).
NYC Tip: When I lived in Brooklyn, part of my running route took me across the Brooklyn Bridge (there's a great bike and footpath above the roadway—everyone should go across the Brooklyn Bridge at least once in their lives!). If you want to "be a New Yorker" and not a tourist when crossing the bridge, be sure to pay attention to which side to stick to—they are very clearly marked with pedestrian or bike signage. The tourists never stick to the correct path. 🙂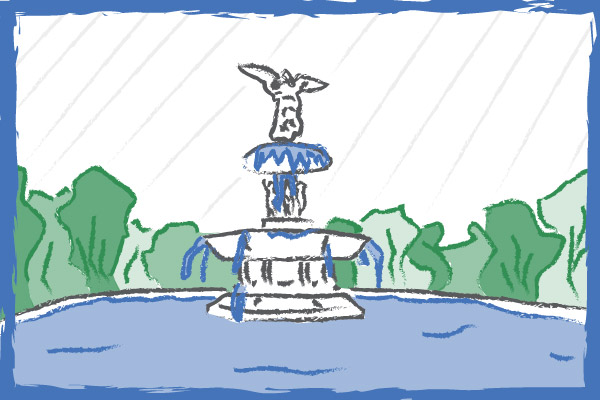 Sylvia T. Polo, Dean, Graduate Legal Studies
Restaurant: Are you kidding, it's New York! The best meal I've had in NYC was the fixed menu (with wine pairings, of course!) at Jean-Georges. Awesome, but better left for when your parents/in-laws/boss/most successful client visit. I love a true hole-in-the-wall (room for 3 tiny tables only) dumpling place in Chinatown. No idea where it is; I get there by instinct and eat whatever I'm offered. So, what do I recommend? Ethnic food in Queens or Atrium Dumbo.
Shop: Story. "Point of view of a Magazine | Changes like a Gallery | Sells things like a Store"  I've no idea what this means, but it sounds cool. The shop completely changes its merchandise every 6 to 8 weeks, so if you see something you like, don't wait! (Disclaimer: I've never bought anything there, but it's fun.)
Activity: Totally not creative, but one of my favorite places in NYC is the High Line. I love seeing NYC from a different vantage point, and love peeking into people's apartments without fear of getting arrested! Almost any rooftop bar. (I also love crossing the Brooklyn Bridge – at any time of day or dusk – and eating anywhere I can get in on the Brooklyn side.)
Secret Place: Union Church of Pocantico Hills. This small church boasts 10 magnificent stained glass windows, nine by Chagall and one by Matisse – his last work. There are nice (easy) hikes in the area – a great day trip out of the city, especially in the fall, when the leaves explode in reds, yellows, oranges.
NYC Tip: Don't get lost in Central Park! Every lamppost in the park has a four-digit number on the side. The first two digits (or 3) indicate the nearest cross street. If the number is even, you're on the East Side; if it's odd, you're on the West side. Newer posts use W, E or C (center of the park).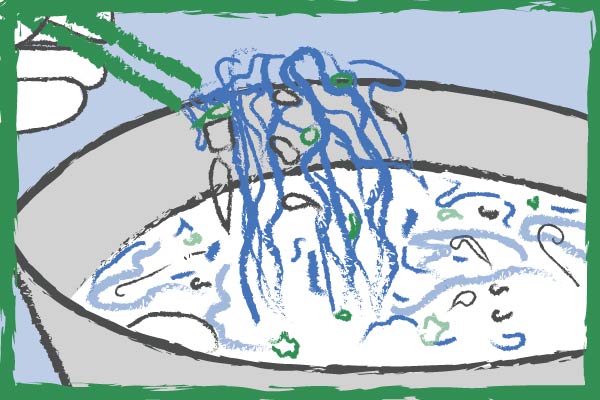 Marissa Zalk, Associate Director
Restaurant:  During my judicial clerkship, I went to Thái Son, just a few blocks from the courthouse, at least once a week.  Vietnamese pho is one of my all-time favorite dishes thanks to this spot.  Sometimes it's so crowded that you have to share a table with strangers!
Shop: I recently discovered Goods for the Study while walking around my former neighborhood of seven years, the West Village.  I could have spent hours there looking at all the fun paper goods!  Pick up some snazzy notebooks, pens, folders, and other supplies before starting the semester!
Activity: The Union Square Greenmarket.  There's something about the energy and history of Union Square combined with the overflowing bins of beautiful, local produce that makes this a true NYC experience.  Peaches and nectarines will hopefully still be in season in August–those are my absolute favorite!  
Secret Place: Spa Castle in Queens. If you ever need to relax and rejuvenate, especially in the dead of winter, spend a day in the saunas.  You'll encounter a true cross-section of New Yorkers doing the same.
NYC Tip:  The West Side Bike Path runs the entire length of Manhattan along the Hudson River.  You can bike, walk, run, or simply set up a picnic on one of the grassy patches along the river.  It's a nice place to get some fresh air and enjoy the view.  And, of course, the people-watching–one of the best NYC activities no matter where you are!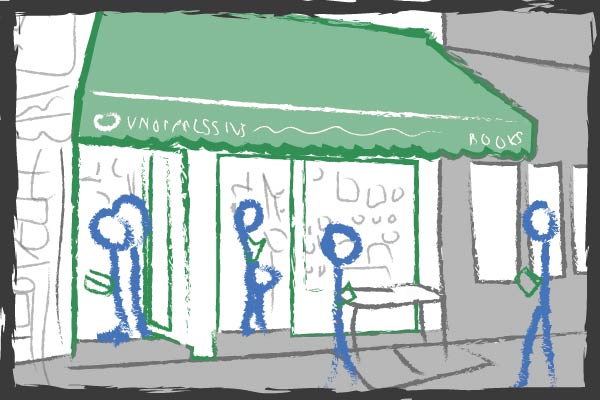 Megan Heatherly, Program Coordinator
Restaurant: Jacob's Pickles. This restaurant on the Upper West Side combines southern comfort food and Jewish deli favorites.  I'm from Alabama, so I am always on the hunt for good southern food. I highly recommend their sausage gravy and biscuits! Tip: It gets incredibly busy on weekends, so try to go on a weeknight or between traditional meal times on the weekend.
Shop: Unoppressive Non-Imperialist Bargain Books and Carmine Comics. While these are technically two different shops, they share a small storefront on Carmine Street in the Village. As its name states, this bookstore carries bargain books that the owner buys wholesale. The selection tends to be mostly non-fiction, with an emphasis on 1960s folk-rock and philosophy. The comic shop carries everything from major superhero tales to independent comics printed on plain white paper, and the incredibly friendly owner is always happy to chat with you and recommend a title or two.
Activity: Tastings at the Tenement. The Tenement Museum is one of my favorite museums in the city, and this is my favorite tour! First, you get to tour an apartment that was restored from the early 20th century with a very knowledgeable guide. Then, you are served a tasting meal in a private dining room above the museum gift shop. The food is sourced locally from the neighborhood and each course comes from an immigrant group that lived in the area. The gift shop is also an excellent place to buy New York themed presents and books.
Secret Place:  Bathtub Gin. This prohibition-style speakeasy is located inside a tiny coffee shop called the Stone Street Coffee Company and serves excellent cocktails and small plates. Be sure to make a reservation, because the place can fill up fast on weekends!
NYC Tip: The Skint. The Skint is a daily newsletter that showcases free and cheap things to do in New York. I use this site and apps like Goldstar to find interesting stuff to do around the city. Also, don't limit yourself to Broadway shows! One of the best plays I've ever seen was an Off-Off-Broadway rock musical about killer bedbugs that played in a tiny theater in the Upper West Side.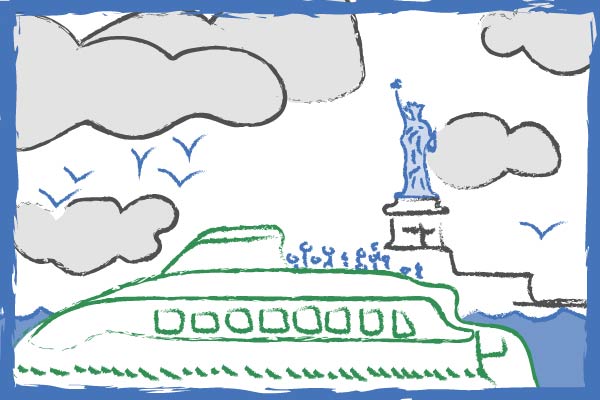 Averi Israel, Communications Manager
Restaurant: The Russ & Daughters Cafe. I tell my friends, this is where I take people I love. Everything is perfect: the interior design, the graphic design, the service, the presentation of the food. Everything. And the apricot challah bread pudding… (Once upon a time, I was a food photographer, so I'm full of restaurant recommendations!)
Shop: If you need New York themed gifts, the gift shop of the New York Public Library on 42nd and 5th has some great non-touristy things like beautiful coffee table books and stationery. I always stop here when I need to get someone a going away present.
Activity: I really like being on the water, so in the summer I enjoy taking the ferry from South Street Seaport (Pier 11) to Red Hook, Brooklyn, where there are some cool restaurants and docks where you can relax with the Manhattan skyline in view. Plus, the ferry's free!  
Back in Manhattan, if you like live music, bouncing between stages at 
Rockwood Music Hall
 is a great way to spend a night.
Secret Place: 
There's a fun mini-golf course on Pier 25 with a fabulous view of One World Trade. Great for summer evenings with friends or for entertaining visiting family.