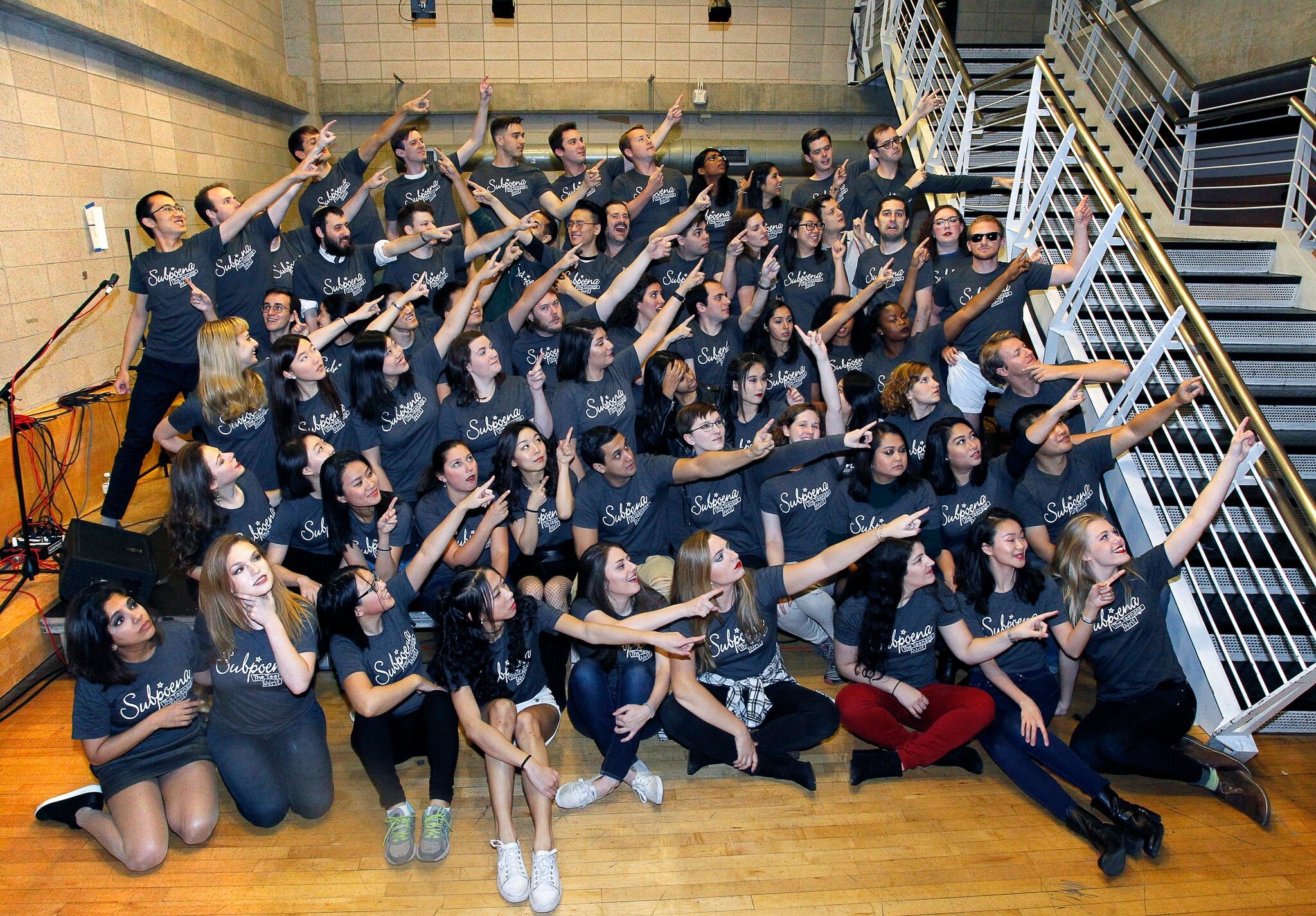 Are your eyes crossing from reading contract law cases over and over?  Do you hum showtunes, pop bangers, or classic rock drum solos in the library—possibly to your neighbors' discontent?  Want just a sanctioned time set aside weekly to de-stress from CLS?  Welcome to Law Revue!
Columbia Law Revue is the preeminent source for musical satire at Columbia Law School.  Students perform original skits and song parodies focusing mainly on the absurdities of Columbia Law as well as the legal profession generally.  CLR's (the jazz hands one, not the serious one) bi-annual shows are a much-beloved Law School tradition among students and faculty alike.
Anyone can join as a cast member, band member, or writer (or all three!) We are talent-blind and commitment flexible; you can sign on for as little an hour a week of rehearsal to being in as many numbers as your heart desires.  We also choose one song a semester to make into a video submitted for an online competition, if being on stage repeatedly isn't your thing.  
While we are still figuring out what CLR will look like in whatever world next semester takes place in, we can ensure the focus will be stress release and off-key singing.  For any 2020-2021 questions, contact: