by Megan Heatherly, GLS Program Coordinator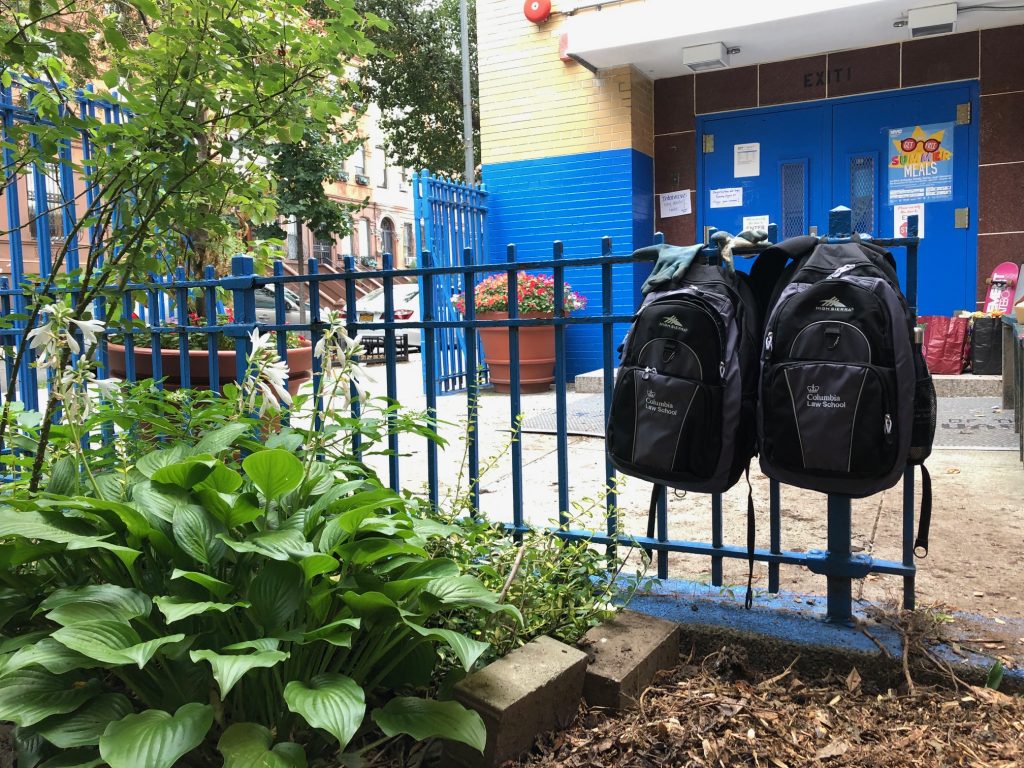 When I moved to New York City in 2012, one of the first things that I did was join New York Cares, an organization that helps connect volunteers with service projects throughout the city. I believe that volunteering is one of the best ways to feel connected to a new place, so I was delighted to have the chance to help coordinate this year's 12th Annual Community Service Day for the incoming LLMs and 1L JDs. Jeffrey Bagares, Assistant Director of Students Services, served as the lead organizer for this event, and together we coordinated 22 projects in our neighborhood and elsewhere in Manhattan.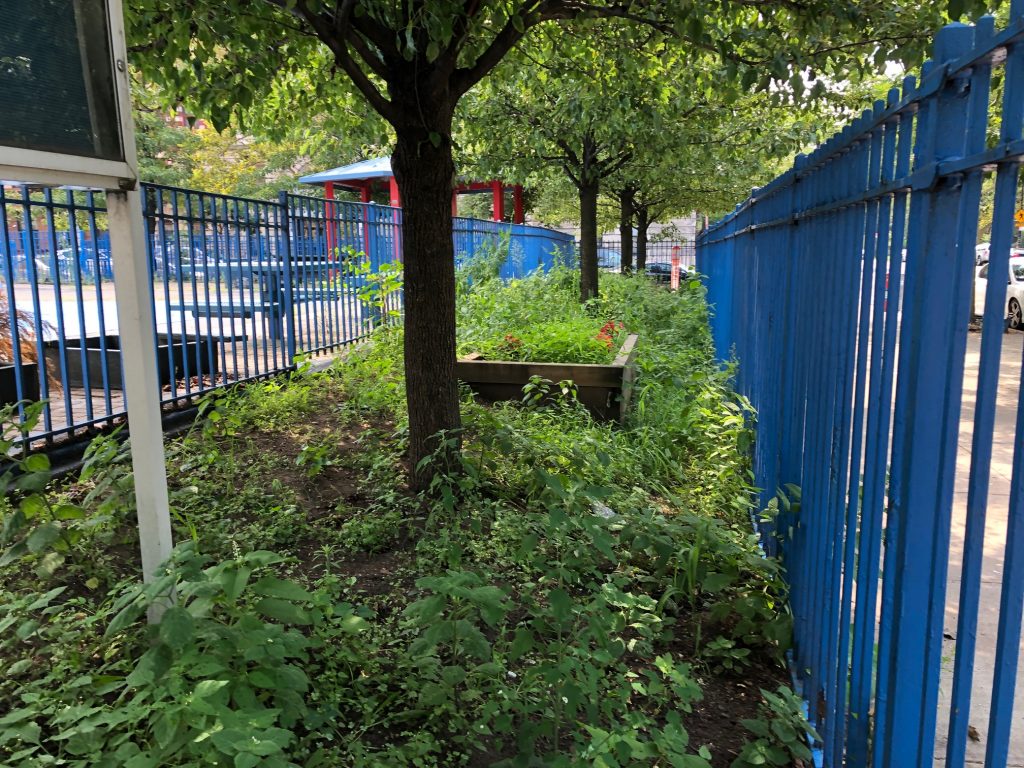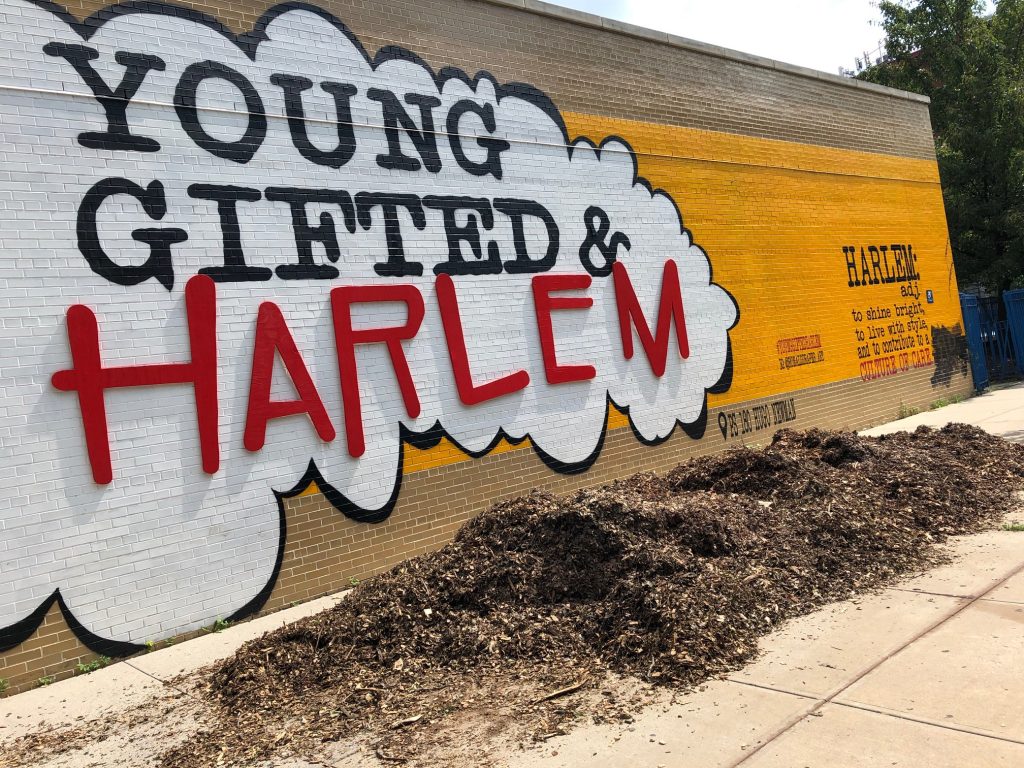 The projects were divided into the following categories: Painting/Revitalization, Gardening/Outdoor Projects, Meal Preparation/Pantry Distribution, Children/Youth Services, Senior Services, and Adult Education/Assistance. Approximately 400 students signed up to participate and were assigned to a project according to their preferences. Each team was led by either a staff member or a JD Peer Mentor, and each group consisted of both LLMs and 1Ls.  After the projects ended, volunteers returned to the Law School for a "Welcome to New York Food Truck Event" outside of the Law School with a variety of foods from NYC's finest food trucks.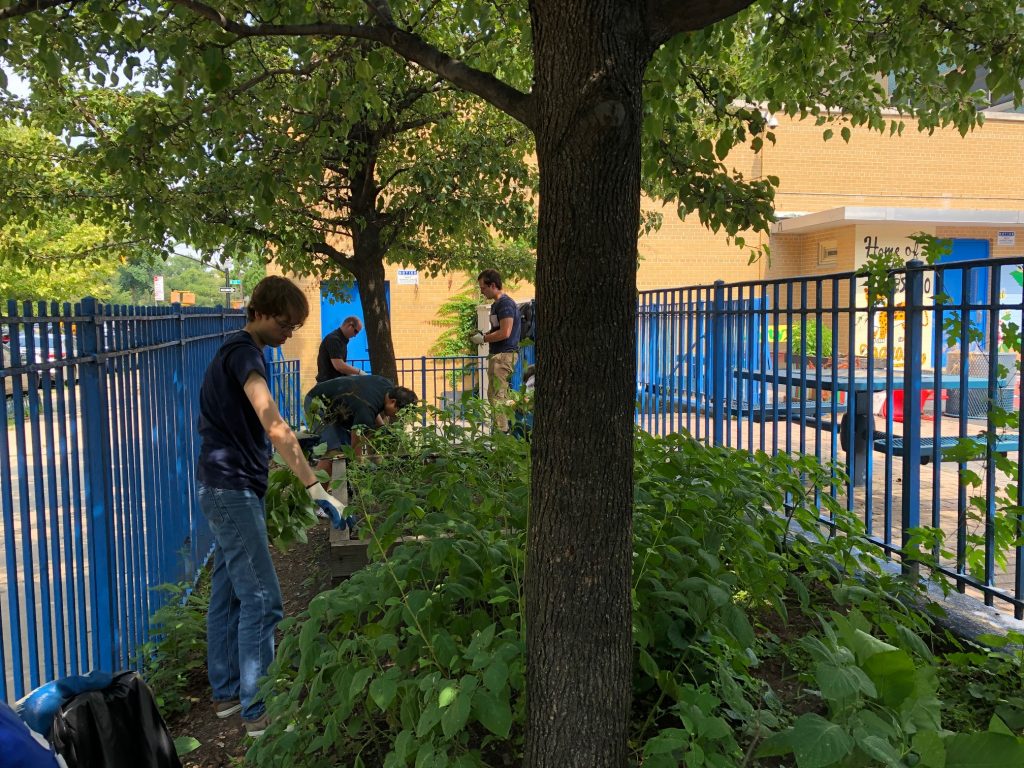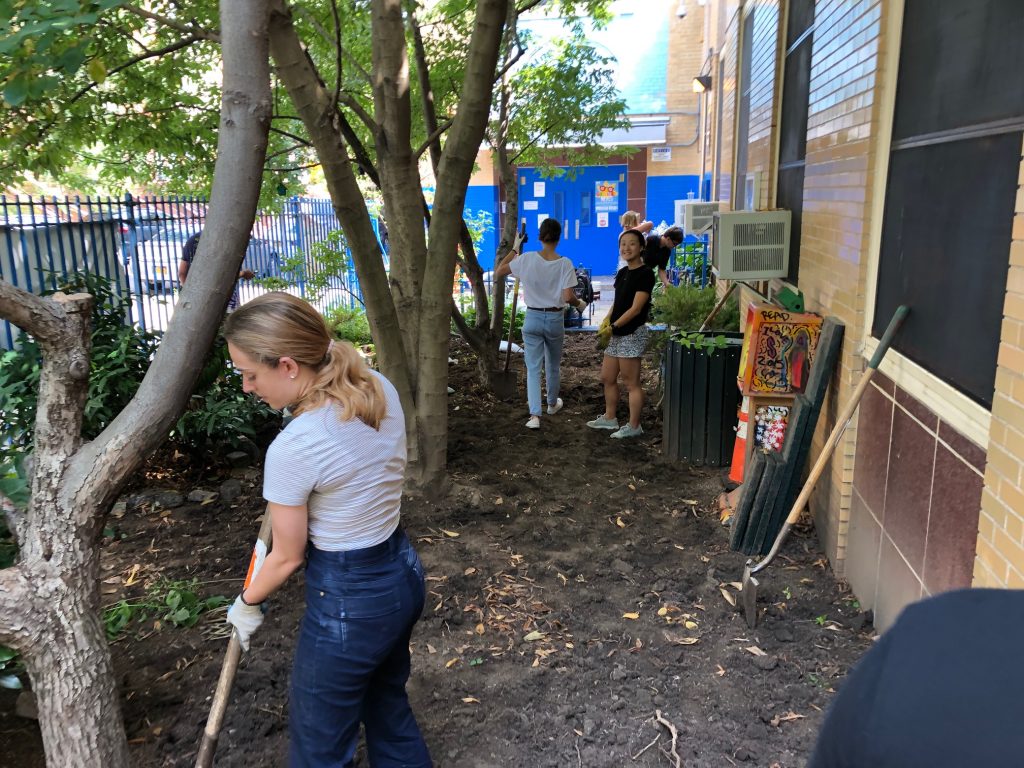 At New York Cares, the project team leaders try to share the impact that the volunteers have made after the project has ended. Here is the impact of this year's Community Service Day:
Cleaned and organized 4 schools and community centers

Removed litter and pulled weeds in 6 parks and gardens

Assembled 100 "safe injection kits" and 300 "safer sex" kits

Distributed dozens of dinners to homebound elderly residents in East Harlem for Meals on Wheels

Canvassed with LiLY (Lifeforce in Later Years) to recruit volunteers for elderly assistance

Distributed flyers around campus for the Columbia Food Pantry

Assisted Wheeling Forward and the Axis Project with a fitness class for adults with disabilities 

Helped the NYPD's 26th Precinct set up for their "Back to School Program"

Spent time playing games and socializing with senior adults at DOROT and children at the Boys and Girls Club of Harlem

Assisted with the Little Sisters of the Assumption Family Health Services food pantry and thrift shop

Planted flowers and cleaned out the basement of the historic Dyckman Farmhouse Museum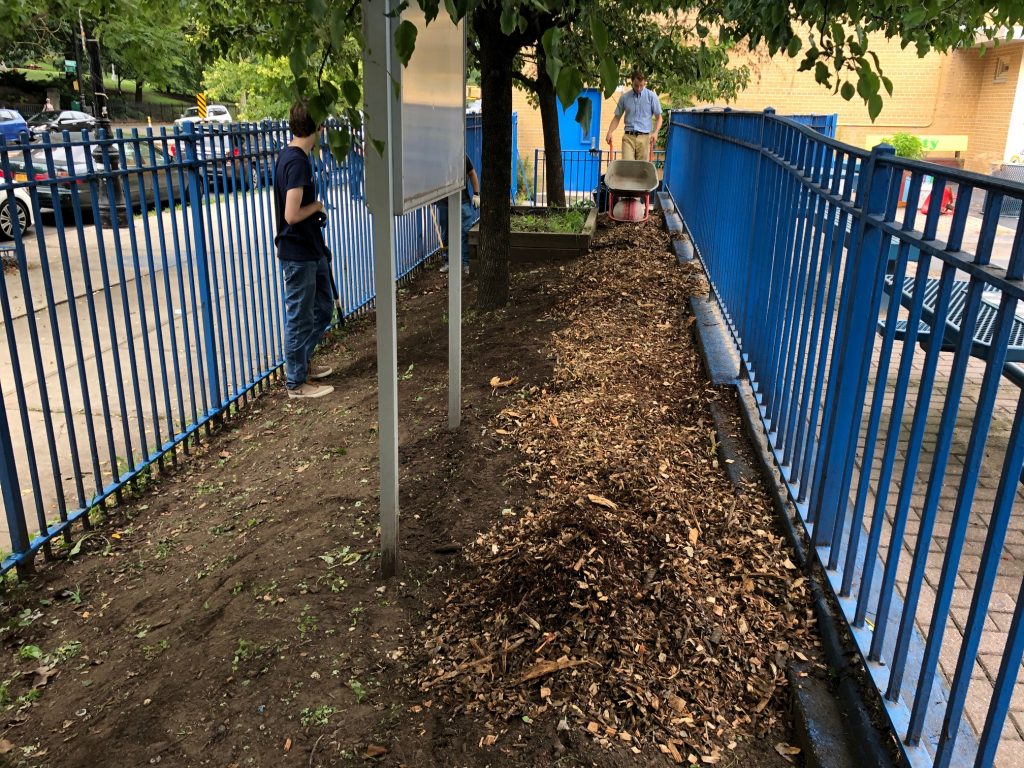 It was a fantastic day, and our LLMs and incoming JD students were able to meet each other and give back to their new community. I can't wait for next year!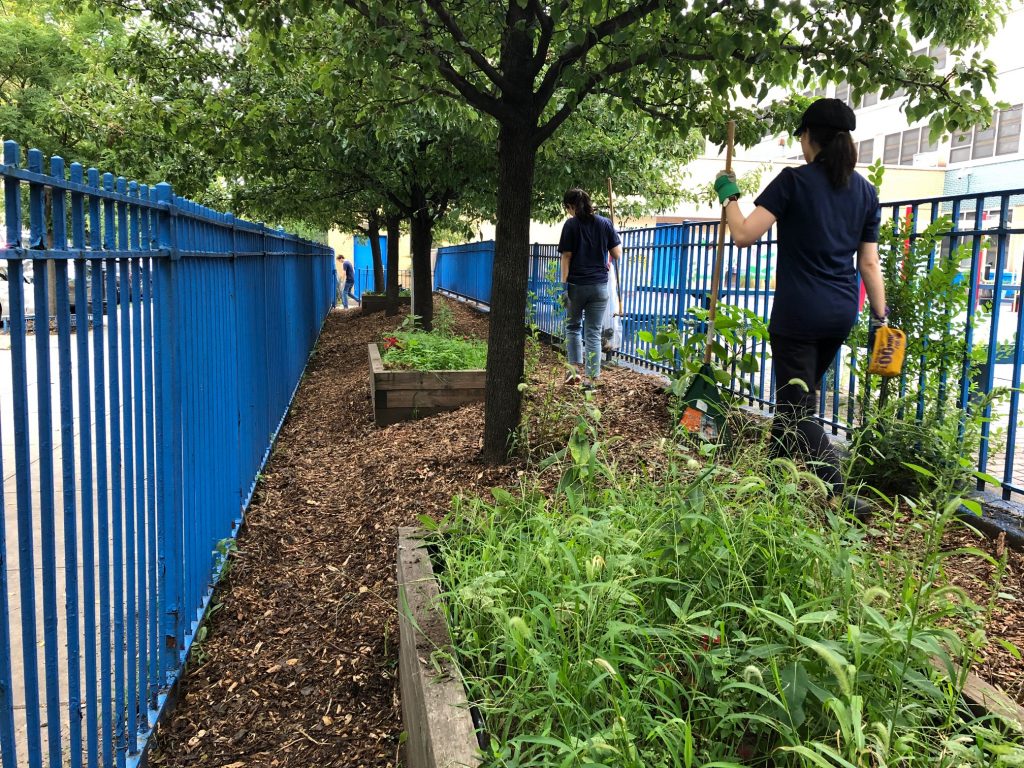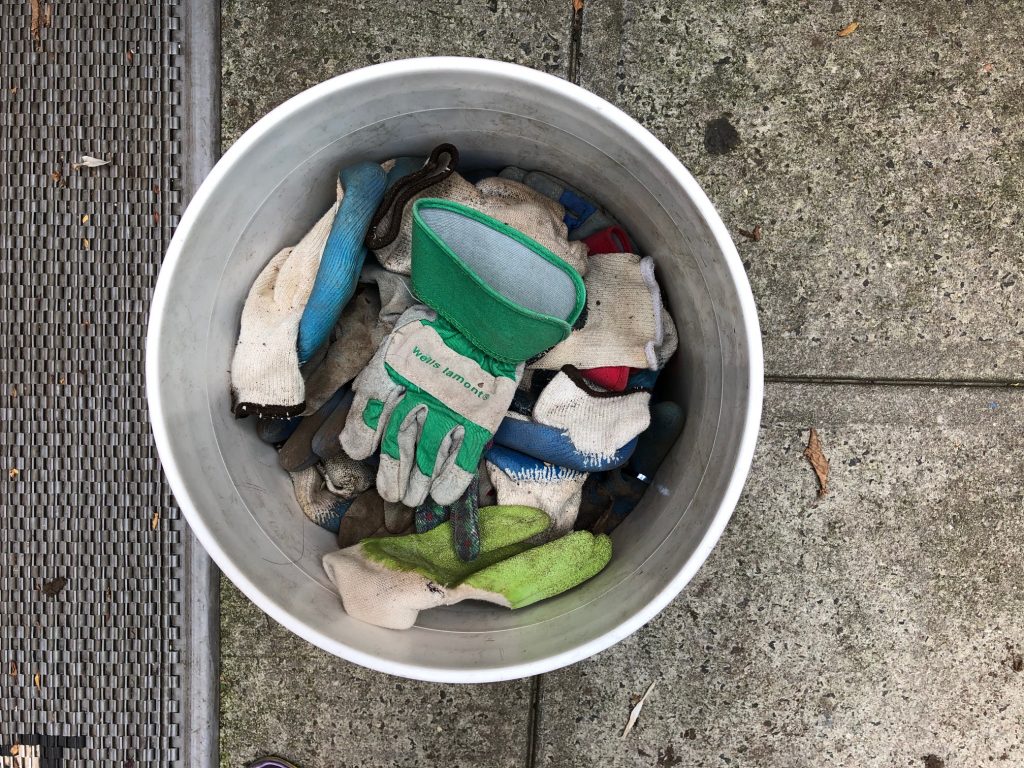 If you are interested in joining other volunteer projects throughout the year, I recommend New York Cares and Community Impact at Columbia University.