by Pei-Chuan Chang, '20 LL.M.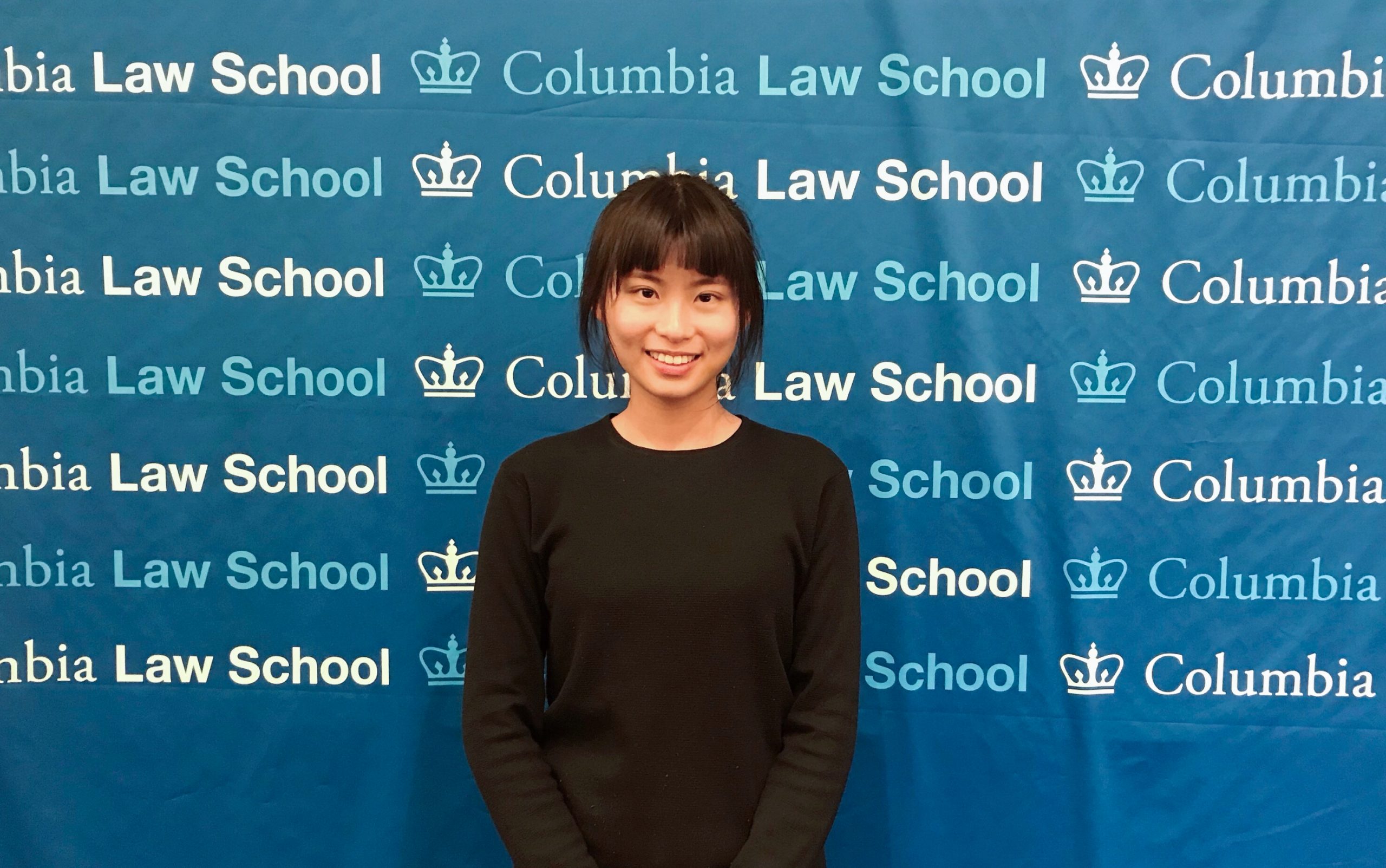 Hometown: Taipei, Taiwan
Experience Prior to LL.M.
I passed the Taiwan bar exam at the age of 22 and completed a Master's degree with a thesis on defensive measures against hostile takeovers. I worked both in Taiwan (Lee and Li) and in mainland China (Dentons) for three years total, in the fields of banking and capital markets.
Why join the journal?
Before starting the LL.M. program, GLS sent us an email reminding us to think about our goals for the LL.M. year. The first thing that popped into my mind was joining a CLS journal.
Why so? Well, there were a few reasons. First, I heard that journals at U.S. law schools are very challenging and can entail much hard work – and I wanted to be someone who could take on such a heavy responsibility. Secondly, by working for a journal, one can improve their ability to read carefully, the skill of bluebooking, and the capacity for team work – and these were exactly the abilities I sought to enhance during the LL.M. program. Third, one can meet incredibly outstanding people and fellows in the specific fields of the journals – and expanding my horizon was definitely one of the reasons I joined the LL.M. program.
As I once worked on a loan project entailing financing a construction project of wind power plants, I was very interested in environment-related issues, cases and regulations. Therefore, I applied for the Columbia Journal of Environmental Law, and was selected as an editor for the journal.
What's a journal?
So what exactly is a journal? To be honest, I didn't have a perfect answer before editing my first article – I imagined it would be similar to writing a thesis and doing the cite-checking.
After editing multiple articles, now I can say that, from my personal understanding, a journal is a platform for those who wish to publish their articles on specific issues; for example, in the Columbia Journal of Environmental Law, the articles are about current environmental issues and relevant environmental regulations.
My role at the Columbia Journal of Environmental Law
For the Columbia Journal of Environmental Law, we usually work on one article at a time, with a number of paragraphs (including many footnotes) assigned to each editor. We usually work in two stages – (1) bluebooking and (2) cite-checking.
For (1) bluebooking, editors need to read the article and find the sources (which could be a judgment, a book, an article, or a treaty) of the citations, obtain the cited paragraphs/pages, and figure out which bluebook rule is used for each footnote. In this stage, we usually work all together on an online Excel spreadsheet, editable by every editor.
For (2) cite-checking, editors need to carefully read through the assigned paragraphs and the cited sources, correct grammatical mistakes and typos, and sometimes even correct the article in accordance with the cited sources. For this stage, we work individually on our own Word file with track-changes, and if there is anything that needs to be explained, we add comments on certain paragraphs to explain why we made changes. 
How has the journal impacted my LL.M. year?
Bluebooking is not easy to pick up; it took me a fair amount of time to familiarize myself with it. Cite-checking is not simple either; it takes much time and effort to read and understand different treaties, articles, and judgments. In addition, for me, the journal has been a heavy add-on to my 15-credit semester and research assistant work. Nevertheless, I'm doing it.
The journal has sharpened my ability to read and edit in detail, to write in accuracy, to follow the group timeline strictly, and to work as a team with other editors. And the growth is obvious – I witnessed my progress when I completed my LL.M. supervised research/writing project in a highly efficient manner.
Aside from writing and editing, the journal has also positively impacted me in many different aspects. For example, by reading the sources, it has broadened my scope of knowledge and greatly enhanced my speed for understanding, categorizing input information, and organizing output expression. Also, by working with a team, I fully realized the importance of efficient communication and respect for group schedules.
I am very thankful for the decision that I made to join the journal. After all, I couldn't have grown so much without the journal – if I got to decide once again, I would still do it, for certain.
Pei-Chuan Chang is an LL.M. from Taiwan. Before coming to Columbia Law School, she practiced in banking and capital markets respectively at Lee and Li, Attorneys-at-Law (Taiwan) and Dentons, Shenzhen (mainland China).