by Alicia Bowen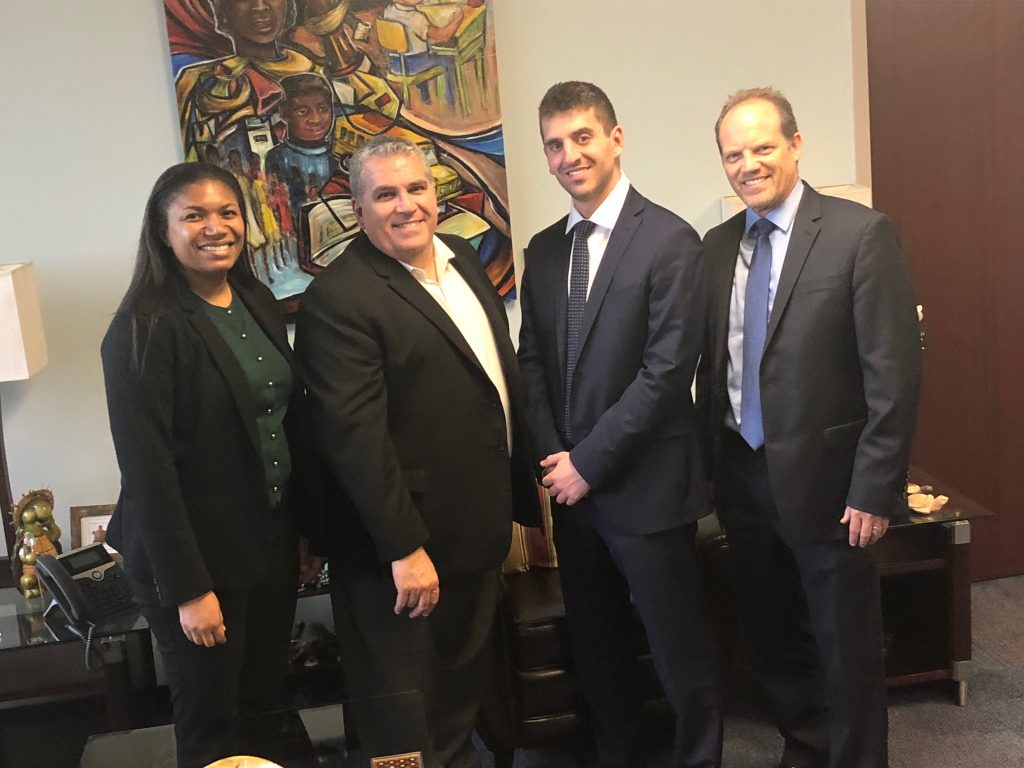 This past Spring Break, I volunteered at the Miami-Dade Public Defender's (PD) Office, as part of Columbia Law School's Spring Break Pro-Bono Caravans. Through the generous support of Social Justice Initiatives and the Law School's Public Interest Law Foundation, I was able to spend a week in South Florida gaining practical experience and deeper knowledge about the US criminal justice and public defense systems.
I wanted to join this caravan because of my interest in international human rights law and its application in domestic contexts. The prospects of working with the team at the Miami PD Office were also exciting to me because of my commitment to having a diversified educational and professional experience during my LLM year at Columbia. Public defense was a new field for me and meant engagement outside my normal practice area of international law. My participation in this caravan allowed me to take on issues and roles that I normally would not and provided valuable insights into one of the practices of law which directly impacts the lives of some of the poorest and most vulnerable populations, by helping them seek access to justice and effective representation in the face of criminal prosecution.
The Caravan did not disappoint. On day one, my caravan colleague, Richard Minzberg (JD 2019) and I were immersed in formal orientation and training exercises with newly recruited attorneys to the PD's office. It was useful to receive this "crash course" on the stages of criminal prosecution, how US courts function, and the values and operations of the PD's office. Coming from another jurisdiction, I was keen on observing similarities between Jamaica's criminal justice system and that of the US, as well as identifying ways in which both systems diverge. Our sit-down with Mr. Carlos Martinez, Miami-Dade elected Public Defender, as he shared personal stories about his calling in public service and his vision for the Miami PD Office, was revealing and reassuring at the same time.
Attending court was a major highlight for me. When someone is arrested, a series of events follow and the outcomes weigh heavily on an accused's ability to have access to effective assistance of counsel. I felt so proud to be a part of a team (albeit for only a week) whose primary mission is to erase the double standard of justice experienced by the poor in America. It was also very cool to have the judges acknowledge us in the courtrooms and to develop a rapport with senior PD attorneys who took us under their wings. 
We spent our mornings in court hearings and most afternoons conducting research on critical legal issues which would be used to form the basis of pre-trial motions and oral arguments to be made by the PD team during trial. Richard and I were allowed to join the formal training workshops led by PD training attorneys, which have now left me with a false sense of expertise on DUI litigation and the calibration of breathalyzer machines!
But, it was not all work and no play. After long days stomping around the courthouse, I was able to unwind at nearby cafés, indulge in tasty Cuban and Colombian cuisine, or walk around and simply soak up the sun and scenes of Miami. Over the weekend, I even visited South Beach where there was plenty of spring breaking taking place!
I am very grateful that CLS Spring Break Pro-Bono Caravans are open to both JDs and LLMs, as my participation allowed me to not only extend my professional network here in the US but gave me access to knowledge and particular legal skills that would otherwise be beyond my reach.
Alicia Bowen is an LLM student from Jamaica who received her LLB degree from the University of the West Indies. Before attending Columbia, she served as Legal Adviser in the Ministry of Foreign Affairs of Jamaica.