Varsha Vijayakumar (she/they) is an MA student in Human Rights Studies at Columbia University, exploring the nexus between gender-based violence nonprofit work and prison/police abolition. In Spring 2022, they won Columbia's Human Rights Essay Contest for their paper titled "Human Rights Should Begin at Home: An Argument for Classifying Domestic Violence as Torture under the UN Convention against Torture." While pursuing their undergraduate degree in Political Science and Religion from Middlebury College, Varsha served as the College's Student Body President, led the alternative breaks volunteer program, and performed with various dance groups. In 2018, she researched human rights abroad in Santiago, Chile, and interned at the Museum of Memory and Human Rights during her time there. In 2020, Varsha was published in Journalism Studies for her research on newspaper portrayals of Africa. Varsha is currently the Senior Communications & Marketing Associate at Sakhi for South Asian Women, a gender-justice nonprofit serving survivors of sexual and domestic violence in New York City.
---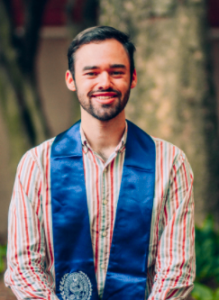 Winston Ardoin (he/him) is a student in the Human Rights Studies MA Program at Columbia University.  In May 2021, he graduated from Georgetown University with a BS in Foreign Service with regional concentrations in Latin America and Africa. During his time at Georgetown, he also studied in Ecuador and South Africa and interned at a social impact startup incubator in Colombia. In the human rights space, he has worked with a range of institutions and organizations focusing on labor rights, migrant issues, transnational justice, and inclusive and effective democracy. While at Columbia, he has worked both with the Human Rights Institute at Columbia Law and with the Alliance for Historical Dialogue and Accountability at Columbia's Institute for the Study of Human Rights. His research interests focus on social mobilization, grassroots organizing, and concepts of justice and accountability within the human rights field.
---
If you are interested in contributing to RightsViews or getting in touch with the editors, please email [email protected].