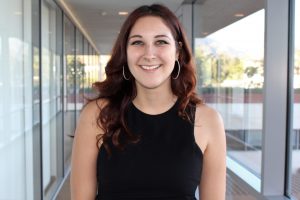 Larissa Peltola is a first-year Human Rights Studies MA student concentrating on women in conflict settings. She is a graduate of Claremont McKenna College where she earned a degree in International Relations and History with a sequence in Genocide, Human Rights, and Holocaust Studies and completed her thesis, titled, Rape as a Weapon of War and Genocide, focusing on the history of rape as a calculated tactic of genocidal and ethnic cleansing campaigns and the ways in which the legal community has failed survivors of genocidal rape. For several years Larissa has been a Youth Ambassador for TheCommunity.com where she met and interviewed Nobel Peace Laureates and wrote blog posts, attended the World Summit of Nobel Peace Prize winners, and helped activate other young people to support the causes endorsed by the Nobel Laureates. In 2018, she was selected as a Fulbright recipient tasked with teaching classes on the history of U.S. social movements at the University of Debrecen and working on issues of educational desegregation of the Roma population in Eastern Hungary. The culmination of her project was a short book comprised of personal interviews with the Roma community in Told, Hungary.
---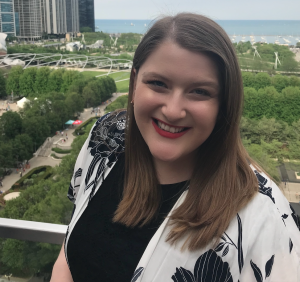 Anna Miller is pursuing her MA in Human Rights at Columbia University. She has her BA in English and Women's and Gender Studies from St. Norbert College. Her research interests include intersectional feminism, 21st-century antisemitism, and gender-based violence. Anna's professional background includes work in the nonprofit sector, particularly in the development, public affairs, and communication areas.
---
If you are interested in contributing to RightsViews or getting in touch with the editors, please email [email protected].